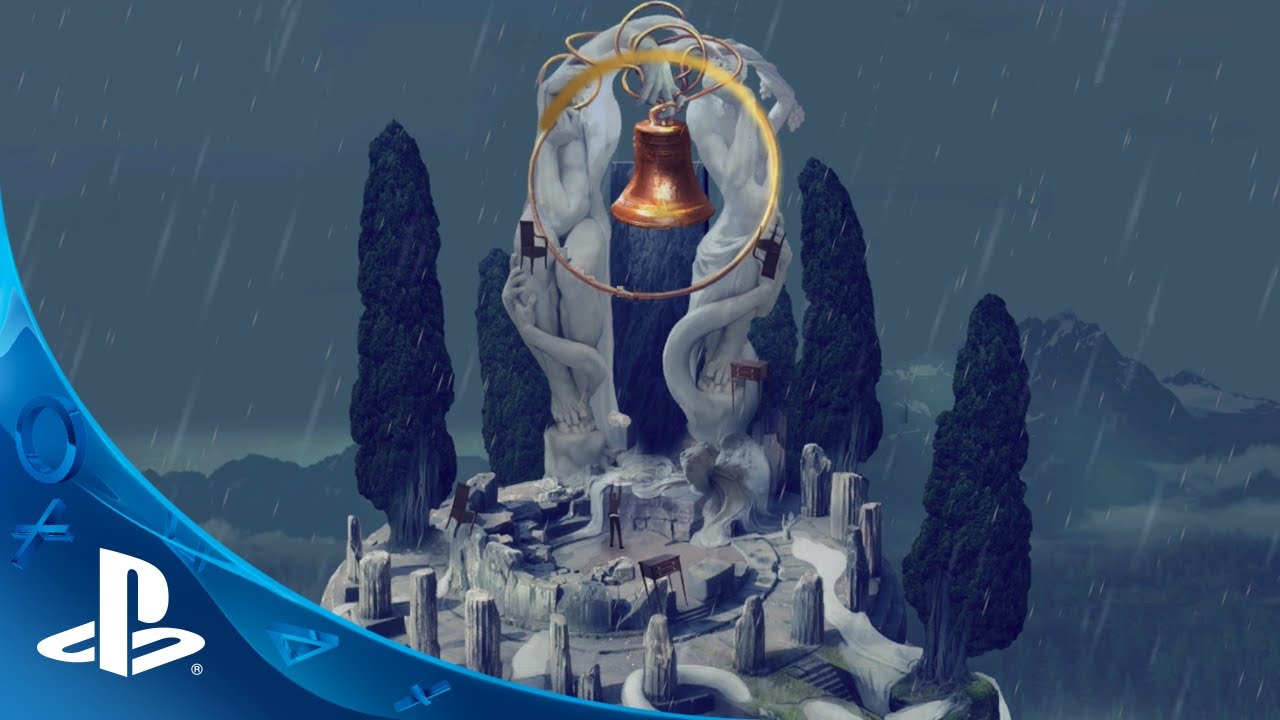 During Tokyo Game Show last year, we (Henrik and Rickard), together with Sony Japan, announced that Pavilion would be coming to PS4 and PS Vita in 2014. Still, most people might not have heard that much about Pavilion, so we felt it was time to shed some light on the game.
"Pavilion, the fourth-person puzzling adventure from Visiontrick Media, throws you directly into its mysterious world without any text tutorials or beginning explanations. It is a puzzle game portrayed through exploration and audio-visual imagery. By interacting and observing you gradually, bit by bit, learn things about both the puzzling gameplay and the world itself."
Let's talk a little bit about the term "fourth-person," which is something we've used over the past year to describe the way you interact with the main character. Basically, the character is not your avatar and you are not in control of him. Instead, you have to find different ways — mostly through environmental interaction — to guide, influence or even force him to explore and fulfill the purpose of the world. This indirect control is what we refer to when we say fourth-person.
This method of control has resulted in some interesting reactions. Some people feel it's just a buzzword, while others are rather intrigued by it. In the end, we're happy to see people giving it a thought and talking about it.
Like many other games, Pavilion will be an experience best played without knowing too much about what lies ahead — so we're not going to give away too much. However, we'll be posting more details about the game here on PlayStation.Blog in the coming months. Until then, you can follow our Twitter feed or Facebook page for more daily updates. Thanks for your time, and see you on PS4 and PS Vita later this year!
P.S. From Friday, March 7th to Sunday, March 9th, Pavilion will be playable at the Kyoto Indie Games Festival — BitSummit. If you happen to be in Japan at that time, come by and check out all the games, listen to some speakers, and just hang around with all the cool developers and gamers for a couple of days.
We hope to see you there!