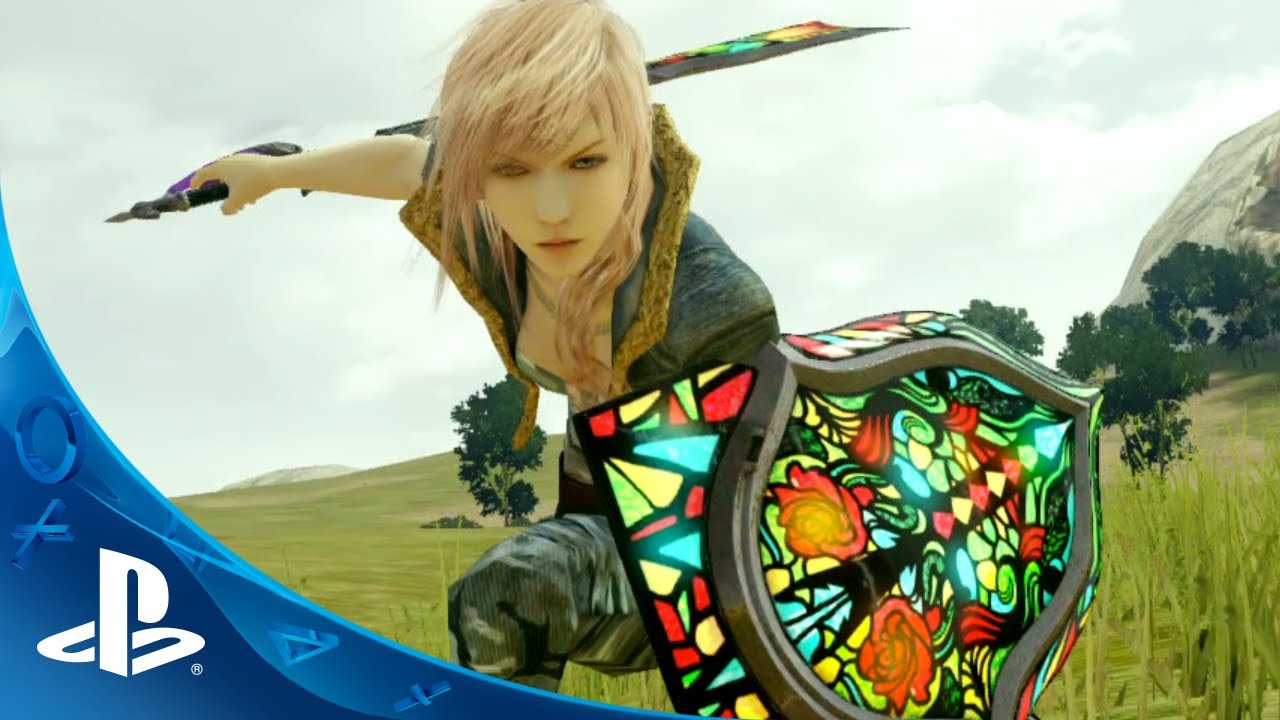 Four years ago, we were introduced to an unlikely heroine by the name of Claire, and a band of six unsuspecting allies. Today, you all have the chance to find out how her story ends in Lightning Returns: Final Fantasy XIII.
Lightning Returns: Final Fantasy XIII is available to pick up now, and we hope you all enjoy playing through this title to witness the journey, evolution, and now conclusion of the Final Fantasy XIII cast.
If you need a quick refresher course, we've put together a retro-spective video of Lightning's journey here to summarize the stories and highlights from Final Fantasy XIII and Final Fantasy XIII-2.
On top of that, if you didn't already know, the world in Lightning Returns: Final Fantasy XIII is all new, the battle system has been completely overhauled, customization is available at an all new depth, monsters and boss battles reimagined, and the 13 day gameplay mechanic is unlike anything ever done before in any Final Fantasy title.
Click here to see the full gallery
On a personal note as a lifelong fan of the Final Fantasy series, it's a bit bittersweet to see Lightning's journey come to a close, but at the same time exciting to see what's next. I'm curious to hear what your fondest memories of the Final Fantasy XIII franchise have been, so feel free to leave a comment in the field below!
For me, I remember that cinematic Purge Train scene in the original Final Fantasy XIII like it was yesterday. I also remember lots of running away from Adamantoise on Gran Pulse, as well as the sheer joy when I got a chocobo. In Final Fantasy XIII-2, when Serah and Noel bumped into Lightning in New Bodhum I remember physically dropping my PS3 controller in utter fandom. However, I still have nightmares about having to jump from platform to platform towards the end.
Sigh… good times with this series, and I could go on and on. But like we've been saying since we announced this game back in August 2012, it all ends here.