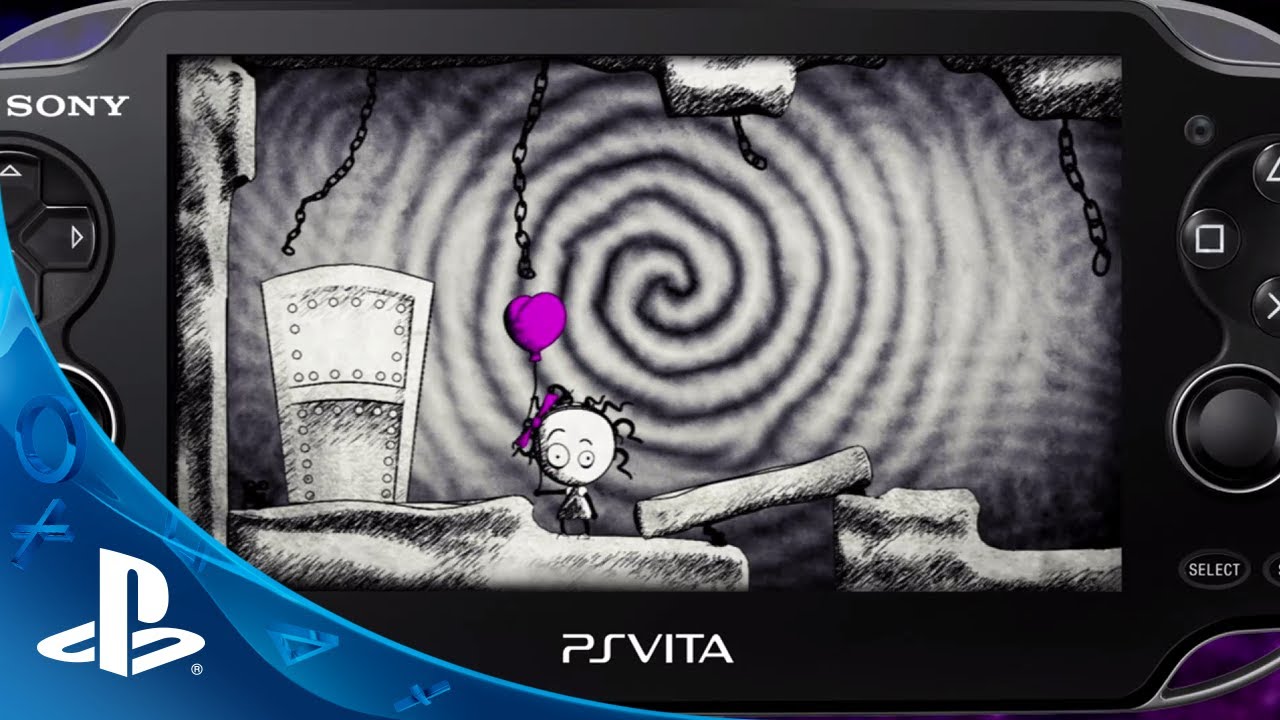 HI there everyone!
Last summer at Gamescom we debuted the new, exclusive PS Vita game Murasaki Baby, from new Italian indie development team Ovosonico, and announced that it was coming to European markets this year. Today, we're excited to share that it's officially coming to North America later this year too!
In the game, Baby wakes up in a dream world, envisioned by a child's fantastical imagination and populated by weird and wonderful characters. In her hand is a purple heart-shaped balloon. She has lost her mommy, and it's the player's role to be her guardian. Take her hand, and guide her on a fantastic journey through the nightmarish land.
As you travel through the dream world, you will encounter many situations that will require lateral thinking to navigate. Using PS Vita's rear touch pad, you can switch the mood of the game from serene green fields to a scary hellish world. It's up to you to figure out how to use the tools at your disposal to keep Baby safe and navigate through the story.
We have more to share in the future — stay tuned for new updates here on PlayStation.Blog or on the official site.
For those of you attending IndieCade East on February 14-16, feel free to drop by and get a taste of the game at the PlayStation booth!