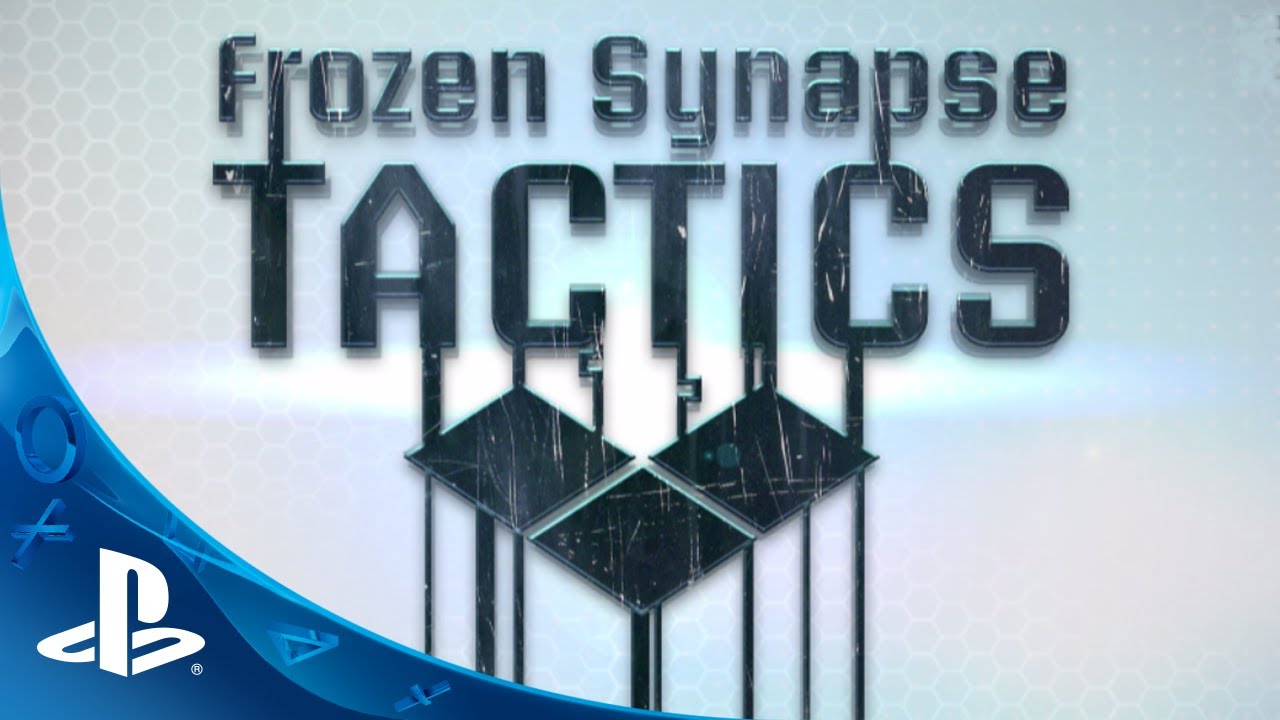 For those new to Frozen Synapse Tactics, it's an evolution of the acclaimed, turn-based, PC strategy game by Mode 7. Players control an elite strike team of futuristic soldiers, from shotgunners and snipers to grenadiers and machine-gunners. Matches take place on procedurally generated, virtual environments, or players can create their own, choosing the amount of rooms, walls, windows, cover and so forth in the creation area. All battlegrounds are fully-destructible.
Players plot paths and issue orders for their units, aiming to predict their opponent's strategies or complete the match objectives. Both teams commit their plans for each turn, we call this 'Priming', and the outcome of that turn is then played out, resulting in awesome fire-fights, exploding walls and cinematic kill cams.
Our real design challenge for Vita was to figure out how we would engineer away from a complex menu driven PC experience to an intuitive design that still maintains the immediacy of the original game. Intuitive for us meant that it should appeal to a much wider audience but at its core should satisfy modern day die-hard tactical shooter fans.
At its core every match in FST, whether you are protecting VIPs in the Campaign or Death-matching in multiplayer, involves placing, previewing and priming your plans. In FST, creating a path and adding orders such as dashing, ducking, aiming and checking corners, is quick and accurate with either touch or button controls.
Focus testing has allowed us to refine how the game's interface improves on the overall experience. This has resulted in an entirely new on screen display (OSD), which incorporates huge visual and functional changes following a minimalist and context-sensitive design. The new Command Wheel contains all your unit's orders, retaining everything from the original game as well as introducing some brand new options for casual and advanced players.
FST isn't your typical squad-based shooter, it's easy to jump in but challenging to master, so guidance for casual players was another important element to integrate and get right. Through focus-testing with new players, we've developed a range of new in-game planning assists.
One of these was the dynamic cone-of-vision; showing exactly what your unit's can see, taking into account whether the unit is ducking, standing or moving through rooms.
Once a plan is laid down, players can quickly review and revise orders such as Aims, simply by touching and dragging the Aim handle, without using the Commands Wheel. Because each player has different strategies in mind for any given scenario, and different means to execute their plans; we've really tried to embrace the ability to do anything at any time within the design. Players can switch between units and commands mid-plan and hit the Time Bar button to preview their developing strategy for the turn.
When planning a turn, advanced players can also assign commands to their AI or human opponents (the red team), in an attempt to predict that squad's maneuvers and counter them. FST is as much about the mind-games between players as anything else, inspiring players to anticipate and deceive their opponent.
The newly introduced Replay Theatre also allows you to save your favorite matches against friends or watch the best of the FST community face off. Within these replay players can also 'toggle on' the full-plans of their opponent to inspect their strategies, pick-up planning tips or winning moves for a specific match type.
There's a load more we have done and still to do, so I hope to share more about FST on PlayStation Blog soon!