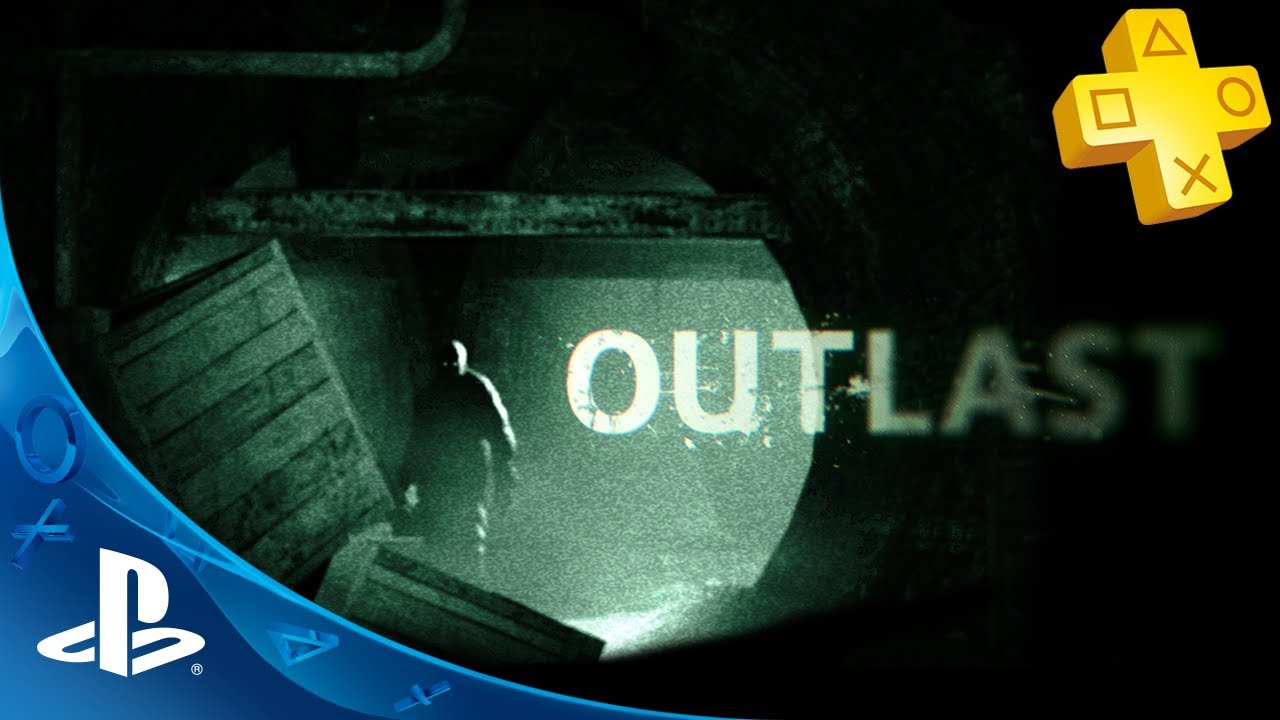 Typically when you think of February, your mind goes to chocolates, flowers, and other lovey-dovey things. So we thought we'd celebrate this sappy month by scaring the bejesus out of you with Outlast on PS4.
We also have some great single-player PS3 experiences, including Metro: Last Light, a first-person shooter with an interesting take on morality, and Remember Me, a third-person action adventure where you'll take down an evil corporation by beating lots of people up with your own unique combos and messing with people's memories. If you have a significant other, you might be able to rope him or her into some bank-robbing action with Payday 2 on PS3. After all, everyone likes stealing stuff. I mean, uh… nevermind.
Finally, two PS Vita titles are joining the Instant Game Collection: Street Fighter X Tekken and ModNation Racers: Road Trip. Both include functionality with their respective PS3 versions. Fight against your friends in Street Fighter X Tekken no matter what platform they have, or download your previously made PS3 creations and use them in ModNation Racers: Road Trip.
February PlayStation Plus Preview
Free for PS Plus members
"Outlast perfects this self-inflicted madness in every area of its design, and it's absolutely petrifying." – Joystiq.com
Hell is an experiment you can't survive in Outlast, a first-person survival horror game developed by veterans of some of the biggest game franchises in history. As investigative journalist Miles Upshur, explore Mount Massive Asylum and try to survive long enough to discover its terrible secret… if you dare.
Free for PS Plus members
"Last Light is notably superior to its predecessor, merging storytelling, shooting, and sneaking into a remarkable and cohesive whole." – GameSpot.com
It is the year 2034. Beneath the ruins of post-apocalyptic Moscow, in the tunnels of the Metro, the remnants of mankind are besieged by deadly threats from outside – and within. Mutants stalk the catacombs beneath the desolate surface, and hunt amidst the poisoned skies above. But rather than stand united, the station-cities of the Metro are locked in a struggle for the ultimate power, a doomsday device from the military vaults of D6. A civil war is stirring that could wipe humanity from the face of the earth forever. As Artyom, burdened by guilt but driven by hope, you hold the key to our survival – the last light in our darkest hour…
Free for PS Plus members
"The adrenaline flows steadily as you inevitably repel the barrage of police waves while trying to make your getaway." – GameInformer.com
PAYDAY 2 is an action-packed, four-player co-op shooter that once again lets gamers don the masks of the original PAYDAY crew – Dallas, Hoxton, Wolf and Chains – as they descend on Washington D.C. for an epic crime spree.
Free for PS Plus members
"Not only beautiful graphics and incredible sound, but also a new combat approach wrapped around a very engaging storyline." – GamingTrend.com
Neo-Paris. 2084. Personal memories can now be digitized, bought, sold and traded. The last remnants of privacy and intimacy have been swept away in what appears to be a logical progression of the explosive growth of social networks at the beginning of the 21st century. Remember Me is a 3rd person action adventure where players take on the role of Nilin, a former elite memory hunter with the ability to break into people's minds and steal or even alter their memories.
Free for PS Plus members
A dream collaboration between the two biggest fighting game franchises is now a reality! A deluge of highly demanded characters join the fray in this tag team-based game! The second round of this war begins now!
Free for PS Plus members
Welcome to the never-ending season of ModNation kart racing, where competitive racing and community creativity collide. Whether you race for the fastest time, customize your own karts or tracks, or you discover new courses online – ModNation Racers gives you everything you need for your next "Road Trip!" Use common gestures to create or edit your Mod, Kart, or Track. If that wasn't enough, you will have full access to all creations made on the PS3. That's right, download and play with your favorite PS3 creations and take it where ever you go.
If you've got feedback on PlayStation Plus make sure you take the poll above as well as leave a comment below. To chat about all things PlayStation, including this update, you can head over to the PlayStation Community Forums. You'll also find other topics you can contribute your thoughts to, or you can start your own discussion.