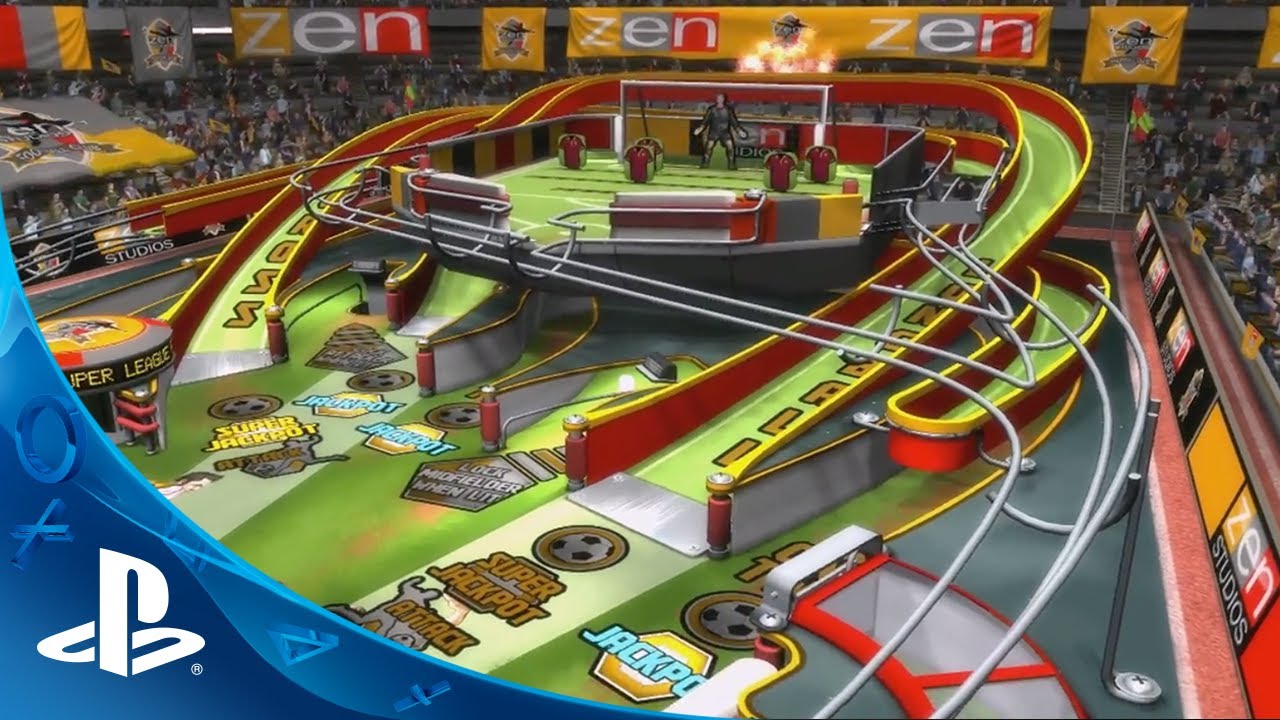 The competition is heating up on PlayStation! We're combining the world's most popular sport with our passion for pinball. Soon you'll be able to choose your favorite football club on our next table: Super League Football Pinball. Coming to Zen Pinball 2.
Wait… football pinball? Yes! Well, actually, you might know it as soccer, but we Americans like to do things a bit different from the rest of the world. You know, like not using the metric system and calling football soccer. Such rebels.
You'll side with your favorite clubs including Arsenal, Liverpool FC, FC Barcelona, Real Madrid C.F., A.C. Milan, Juventus, and A.S. Roma as they square off to dominate league play in a new pinball experience. The table will be themed in brilliant style, including images of the clubs biggest stars, team mascots, chants, and theme songs — a totally authentic football experience. Scores will tally to each club's global leaderboard, providing an overall rank for each club in the league on a global scale on each platform. As you lead your team through league play, you'll be able to earn trophies and accolades which will be placed in each club's trophy room.
To be honest, I didn't know who Lionel Messi or Cristiano Ronaldo were before we started working with these clubs, but Zen lead me through a crash course on some of the best players and I must say, these guys have talent. Whether you're a sports fan or not, there is no argument that these guys are truly amazing athletes.
Don't have a favorite club? Join Team Zen! We need your help if we're going to take on the best of the best on the Super League Football table. We want those trophies in the Zen trophy room — I know you pinball wizards have the skill, now you can help us score some major points. Don the Zen FC colors and get ready to score lots of GOOOAAAALS!
I'm sure it's no surprise, but we play a lot of pinball around here, and World Cup Soccer (Midway 1994), is one of our all-time favorites. We've always wanted to pay homage to this real-life pinball table, and here we are, just about to share it with the world.
We aren't 100% sure when Super League Football will launch, but it'll be soon! The game will release as DLC for Zen Pinball 2 on PS4, PS3, and PS Vita. Cross buy info is still getting worked out, so we'll keep you posted.
That just about sums up the Super League Football table — but now we need your input. Is your favorite club missing from our roster? Let us know who you root for, and you might see them in the game someday!