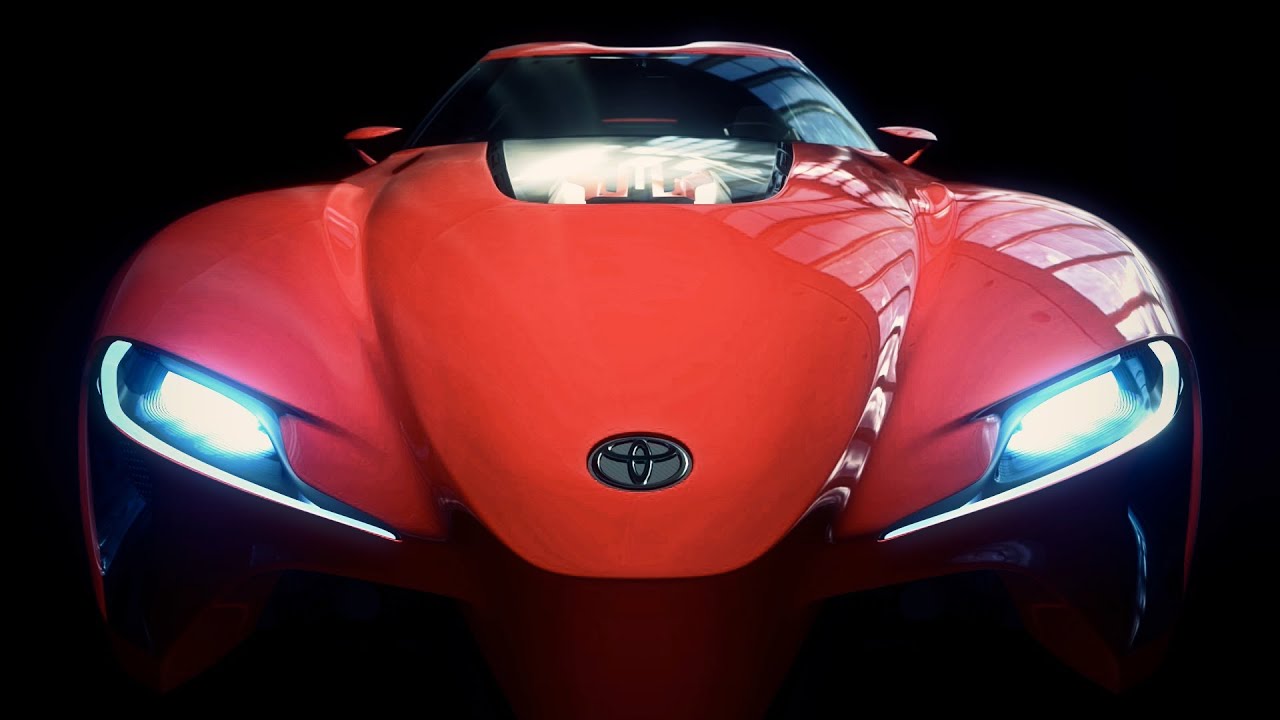 At this year's North American International Auto Show in Detroit, Polyphony Digital Inc. and Toyota officially revealed the Toyota FT-1 Concept coupe.
Owners of Gran Turismo 6 will be the first to test-drive the FT-1 after a free online update that will be made available tomorrow, January 14th. After downloading the update, a unique seasonal event featuring the Toyota FT-1 will be made available in the game. If you receive a bronze or better in the FT-1 challenge at Laguna Seca, you will receive the car. Drivers will also be able to purchase the vehicle from the Toyota dealership without having to complete the seasonal event.
Calty Design Research has worked with Toyota over the last 40 years, concepting some of the manufacturer's most cutting-edge vehicles, including the FT-1. As part of the design process, Calty approached Polyphony and asked the prestigious video game studio to recreate the concept digitally as part of the design studio's pitch to Toyota executives. Watching the concept car in the Gran Turismo game engine helped Toyota make the decision to build the concept model.
"Thanks to the amazing capability of the Gran Turismo game engine, gamers can enjoy a very real simulation piloting the ultra-high performance FT-1 on the tracks it was designed to master," said Kevin Hunter, President of Calty Design Research.
Be among the first to drive the future of Toyota design tomorrow!