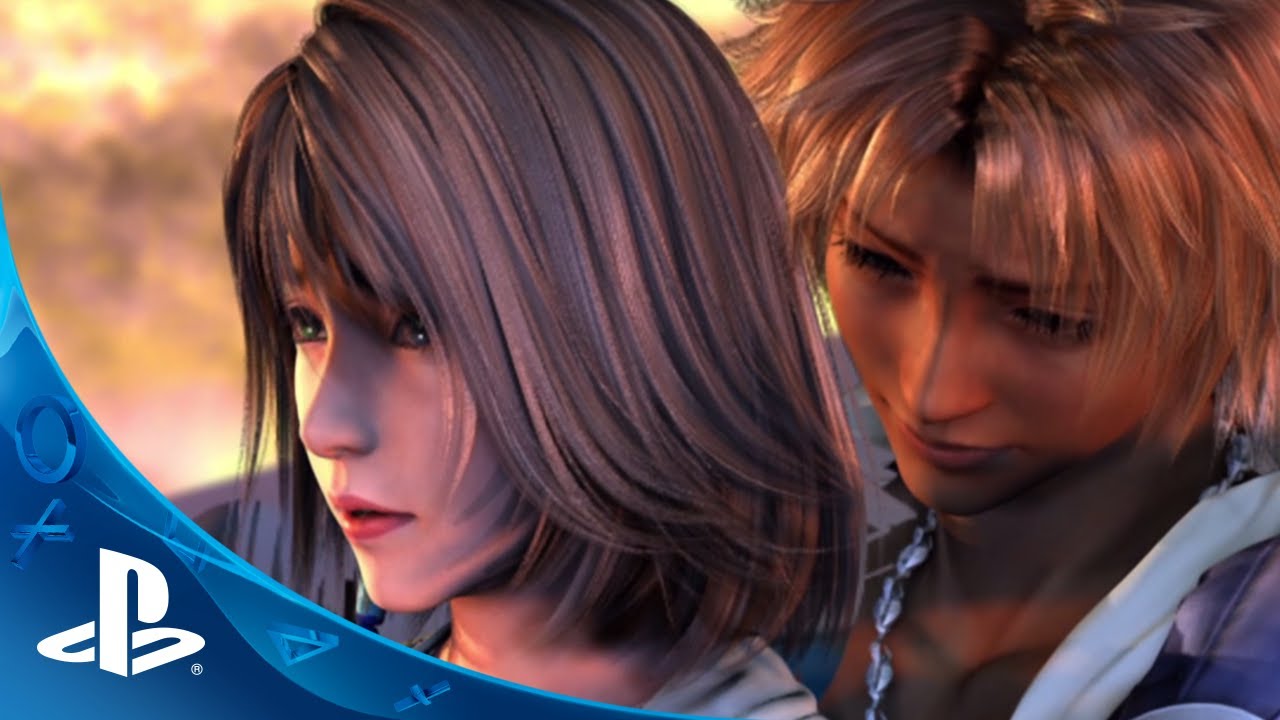 Unless you live in a dungeon, it's probably been impossible to miss all the awesome Square Enix Japan titles we've enjoyed talking to you guys about here on PlayStation.Blog. As the new year is almost upon us, who's up for a quick stroll down the 2013 memory lane?
Earlier this year, we brought you Kingdom Hearts HD 1.5 ReMIX, which was in and of itself a walk down memory lane as you relived the story of Sora and his friends. Our launch event drew some incredibly passionate fans to Anaheim, California, to check out the new HD look, take pictures holding the official keyblade, and get the game in their hands for the first time.
We were thrilled to see some of you there, but if you couldn't make it, you can still check out the video. For those experiencing the game for the first time, or those who have supported Kingdom Hearts ever since the original launch: we hope you enjoyed this compilation.
We also got to talk to you about some exciting new stuff coming out at the beginning of 2014, including Lightning Returns: Final Fantasy XIII. Did you catch the news of the Collector's Edition we announced right here on the blog? This is the grand finale of the Lightning saga, and we're pulling out all the stops for it, so look for it to hit shelves on February 11th, 2014.
Do you think you can get through Lightning Returns: Final Fantasy XIII in about a month? Good, because on March 18th, 2014, we're bringing you another 200+ hours of Final Fantasy in the form of Final Fantasy X | X-2 HD Remaster. Get ready to set out on the summoner's journey to defeat Sin, and then figure out how to deal with the world Sin leaves behind in the first sequel ever to grace the Final Fantasy mainstays. That reminds me, we broke the news about that Collector's Edition on the blog, too… Tet oui lralg dryd uid?
What's that? You want MORE amazing, JRPG goodness? Well, allow us to oblige. In 2014, we've got Drakengard 3 coming your way, a prequel to the entire series that's as dark and twisted a fantasy as you'd expect from the creators of NIER. That includes Keiichi Okabe, the composer of that game's beautiful and haunting soundtrack who returns for Drakengard 3. Prepare to wreak havoc, ride aboard your dragon, and hold onto your hats, because we've got some cool announcements coming soon.
Which leads us right into some stuff that's further down the line, but trust us when we tell you: we can hardly contain ourselves. Kingdom Hearts HD 2.5 ReMIX, a compilation that includes Kingdom Hearts Birth by Sleep, Kingdom Hearts II, and cinematic cutscenes from Kingdom Hearts Re:Coded, will answer all the questions that left you scratching your head from Kingdom Hearts HD 1.5 ReMIX. That's on its way. Excited yet? Did you watch the new trailer?
And you DID see everything we announced at E3, right? Were you crying? …Oh, that was just me? Well, that's awkward. But come on — Kingdom Hearts III and Final Fantasy XV are officially in development for PS4, and while we can't say much more just yet, saying we're excited is the last understatement I'll make for 2013.
There you have it. 2014 and on are going to be amazing years from Square Enix, and we're so glad we have you along for the ride. As the venerable Barret Wallace once said: there ain't no getting off of this train we on!
Merry Christmas, everyone!