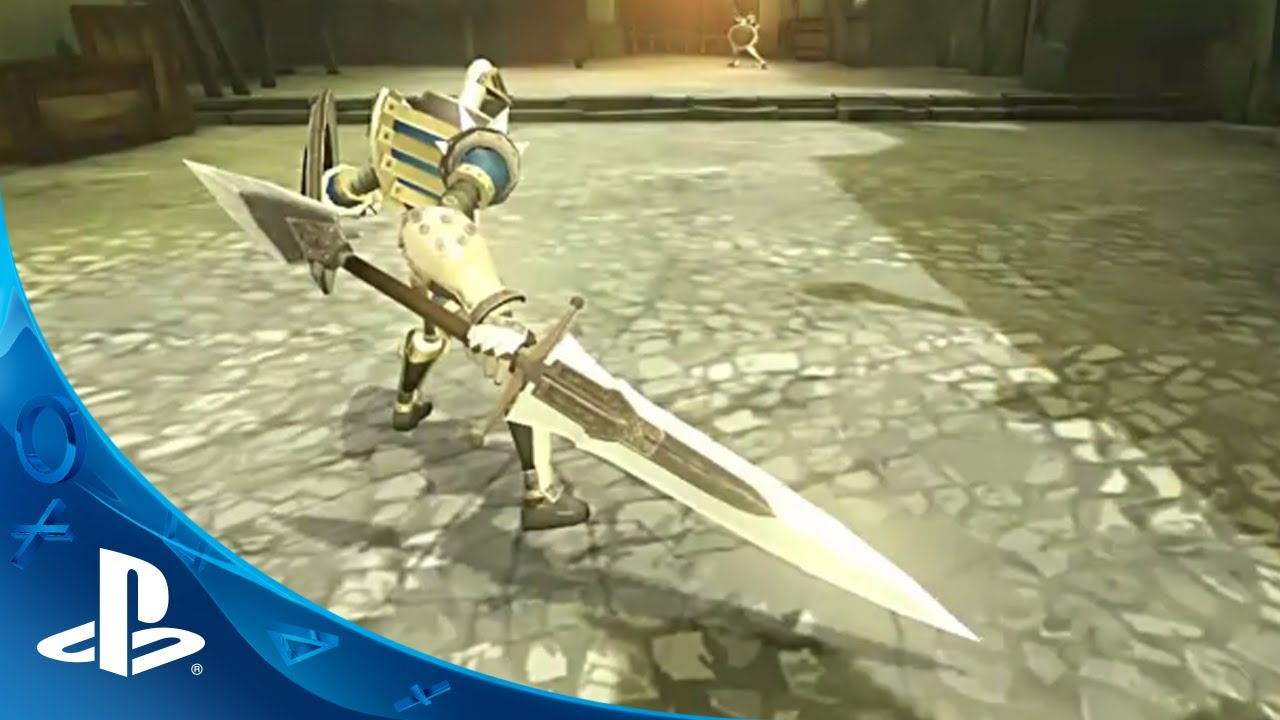 Hello everyone — Ivent Games here to announce that Strength of the Sword 3 is out today on PS3! I know you've never heard of us before, so I think an introduction is in order.
We're a tiny, indie team, comprised of just two people: me (Lyubomir Iliev) and my friend and colleague Georgi Rakidov.
For the past five years we've been hard at work on developing our first project: Strength of the Sword 3. It's a downloadable, challenge-driven sword fighting game exclusive to PS3. In it, you take control of a mechanical knight sent from the heavens to battle a rising evil that has swept the land… and that's pretty much all the story we're going to give you. Yeah. But this isn't a game about story. This is a game about CHALLENGE! It's very old-school in that regard. It's the kind of game you "beat" instead of just "finish."
Strength of the Sword 3 has quite a different kind of combat system that combines action, strategy, and management challenges, centered on three types of resources and their offensive/defensive uses.
Stamina: a self-replenishing resource.
Mana: a player-generated resource.
Ammunitions and Shield: finite resources.
Mastering this system means learning to juggle these resources and finding a flow of combat that suits each situation.
Then there's an advanced "Group AI" system that analyzes the player's gameplay style and adapts the enemy tactics accordingly, making even the simplest of enemies an evolving challenge that will keep you on your toes… or face down in the dirt.
The combination of these two systems provides a very different and dynamic style of play that will appeal to the challenge seekers among us.
So, if you're one of those players looking for the kind of game you "beat" instead of "finish," we hope you pick up Strength of the Sword 3 and give it a shot. And if you do: good luck and HAVE FUN!
Check out our website and Facebook page for more screenshots, artwork, videos, and discussions about Strength of the Sword 3. We're also going to keep posting new updates and details here on PlayStation.Blog. But in the meantime, if you have any questions for us, we'll be right here to answer them.
See you soon. Rock on.