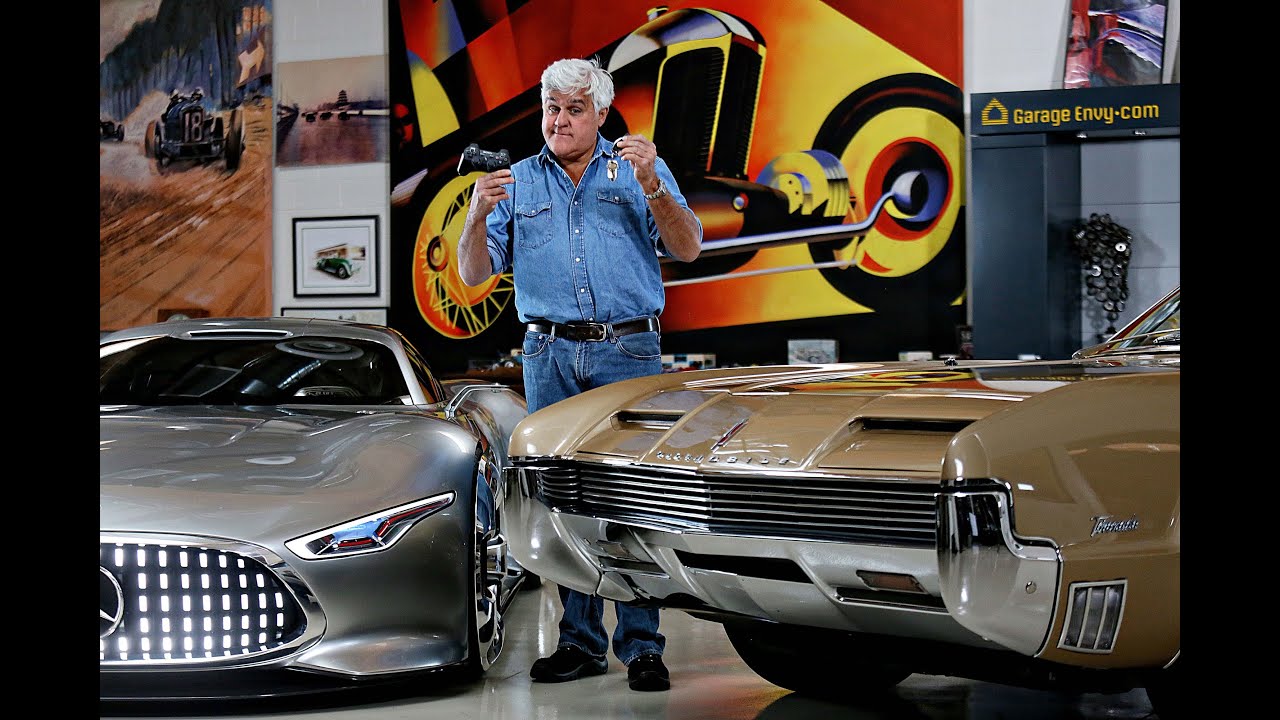 Collector and auto expert Jay Leno took two cars from Gran Turismo 6 for test drives in the latest film episode of JayLenosGarage.com: his own 1000 horsepower Oldsmobile Toronado, and also the Mercedes-Benz AMG Vision Gran Turismo concept car designed especially for the game. In addition to being one of the first to drive the Vision Gran Turismo in the game, Leno is the first person outside Mercedes-Benz to pilot the Vision GT concept car — which was revealed at the recent LA Auto Show — in real life, using a radio controller through his LA garage.
Mercedes-Benz brought the AMG Vision Gran Turismo to Jay's garage directly from the LA Show. The Vision is the first of a series of concept cars from various manufacturers made for Gran Turismo 6. But, so far, the only one to be turned into a real car. Leno said he thinks games are taking over in determining what cars achieve cult status.
"Video games are where cars will achieve cult status going forward and, like the Mercedes-Benz, where we will see cars make their debuts before being made for real."
Jay's cars are also making a return in GT6. The 1966 Toronado is the second of Jay's cars to be featured in Gran Turismo. The first was his Tank Car, a behemoth of a dragster powered by an engine from a Patton tank. The Toronado mixes 21st Century chassis, suspension, and a twin-turbocharged engine from a Chevrolet Corvette with a 1960's body. The result is a monster of a muscle car. In the film, Leno gives an insight to gamers in how to tame the Toronado.
"We love Jay's knowledge and enthusiasm for cars," said Gran Turismo creator Kazunori Yamauchi. "It's great having the Toronado in the game. I have driven it in the game and it's a real challenge."
"My Tank Car was in the previous game, so it's great the PlayStation guys wanted my Toronado in this time," said Leno. "It is in the same class as Le Mans cars because it has so much power. It is a real handful to drive."