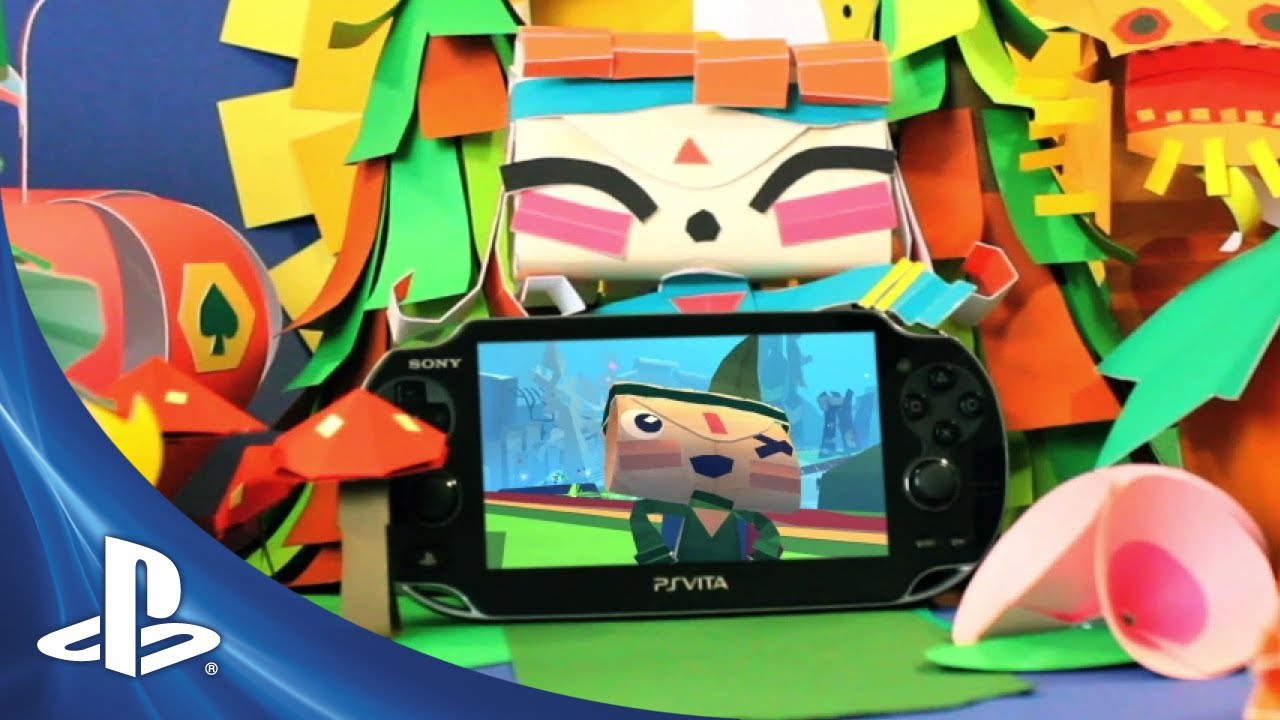 We're nearly there! Tearaway is out this Friday. We're really looking forward to you folks finally getting your hands in our new game — it's so great to be this close.
Just in the nick of time, we've launched the Tearaway community site — Tearaway.me — which is where all your photos and papercraft models will be displayed. You can check it out right now, and get a few free papercraft models for signing in, even before you own the game. You'll also see some of the photos of people who have been reviewing Tearaway.
To celebrate our imminent launch, we've put together this new trailer for Tearaway, a final little teaser of what awaits you come Friday.
There are still two days left to pre-order Tearaway and get your hands on some tasty pre-order bonuses. If you want to buy it digitally, you'll get the pre-order items as long as you buy it from PlayStation Store in the first week of release.
If you still haven't made up your mind about Tearaway after watching the trailer, you'll be able to download a free trial on Friday, and unlock the full game if you like what you see. It's really great once you see the world up close, and experience what it feels like to hold a little papery world in your hands — try it, you might like it!
Shout out in the comments if you're gonna be picking up Tearaway on Friday.