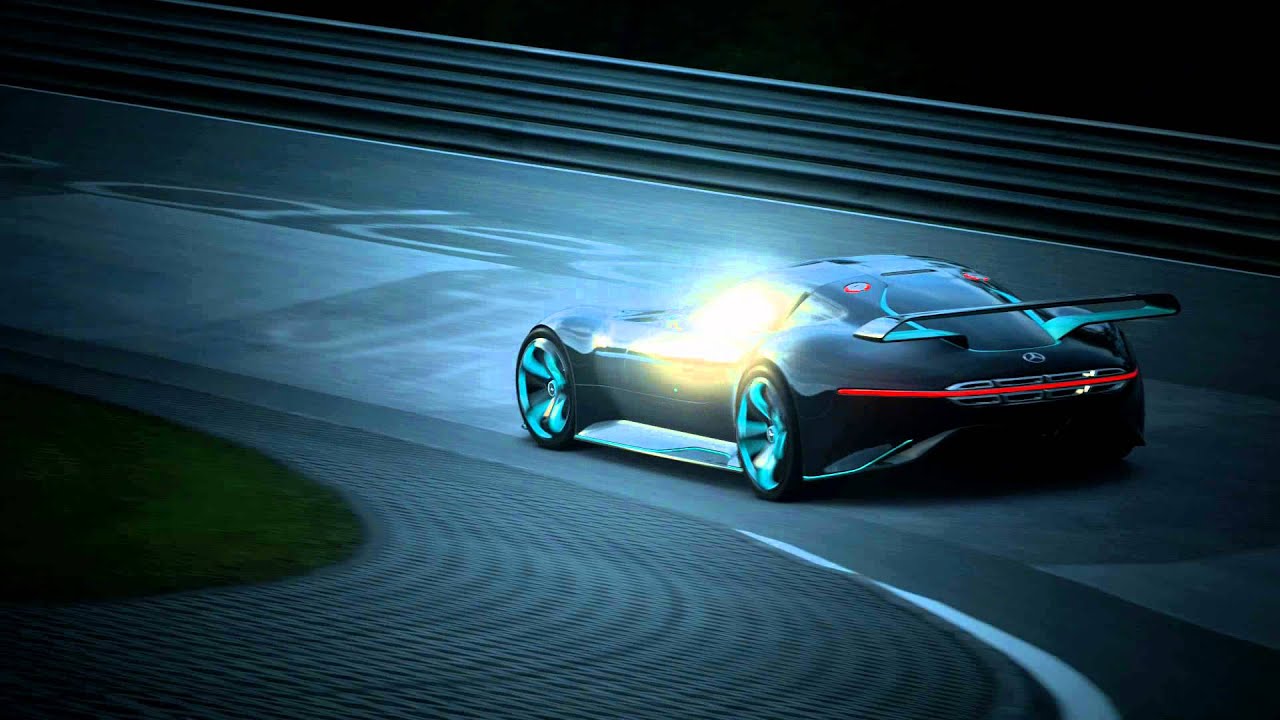 With two short weeks away from the launch of GT6, we are excited to unveil the first Vision GT project – the Mercedes- Benz AMG Vision Gran Turismo, made specifically for everyone to virtually experience on 12/6.
Gran Turismo 6 players will soon be able to choose an alternative version of the virtual Mercedes-Benz super sports car. The "Mercedes-Benz AMG Vision Gran Turismo Racing Series" offers further enhancements over the regular show car which was presented as physical 1:1 model in California. To ensure perfect downforce and great handling stability in tough racetrack conditions on PlayStation 3, the Racing Series has a fixed rear spoiler while the show car version has an extending variant of this integrated into the boot lid. In addition, the third brake light in the middle of the rear end lights up in red as the Gran Turismo logo, unmistakably confirming the identity of the high-performance gullwing racer. Visitors of the LA Autoshow were the first to drive this car virtually in Gran Turismo 6 next to the 1:1 show car at the Mercedes-Benz booth.
Powered by the AMG V8 biturbo, the engine delivers an exceptionally agile response to even the smallest movements of the accelerator. It develops 430 kW (585 hp) and a maximum torque of 800 Nm. With an aluminium spaceframe body and components in carbon fiber, the material of choice in motor racing, the Mercedes-Benz AMG Vision Gran Turismo tips the scales at only 1385 kilograms. That amounts to around 2.4 kilograms per hp – an unrivalled figure in the super sports car segment, and one that guarantees exceptionally dynamic performance. The weight distribution of 46 percent at the front and 54 percent at the rear promises plenty of driving pleasure.