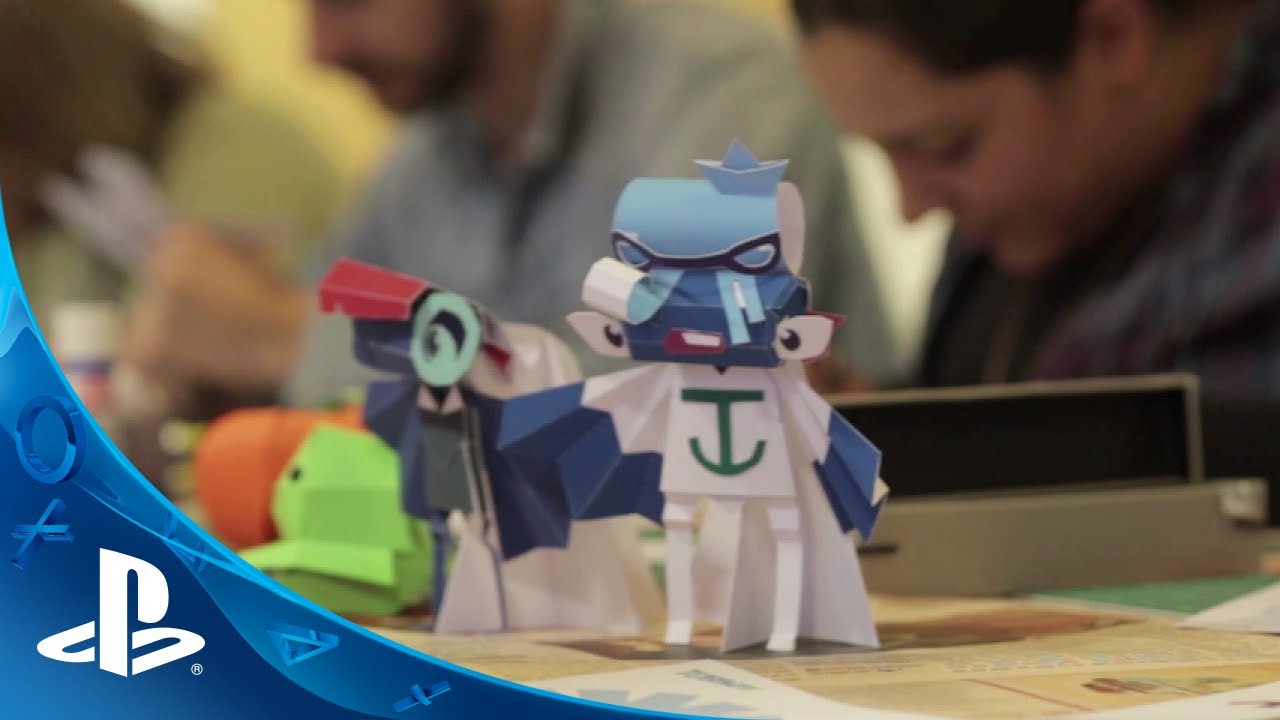 The last video in our little Tearaway miniseries is all about us: Media Molecule, the studio behind Tearaway and our first game LittleBigPlanet.
The video focuses on how we work, and how we assure everyone's ideas are counted. Mm is an interesting place, a rather chaotic place where the term 'herding cats' gets thrown around a lot, but where somehow the chaos is channeled into communal creativity and the games we love to make. We love to inspire creativity in people, and we love to create our own unique games that we think will give people experiences unlike any they've had before.
Tearaway is out this Friday, November 22nd and we hope it will provide players with exactly that – a new game experience unlike any other – we'll let you be the judge!
We hope you enjoy this last video in the series– remember to pre-order Tearaway to secure the cool pre-order bonus items. Week one orders at the PS Store will also include the bonus items, so those who prefer the digital version will not miss out!
Tearaway launches on Friday (yay!), so take a good look at the trailer above to get ready for the big day!