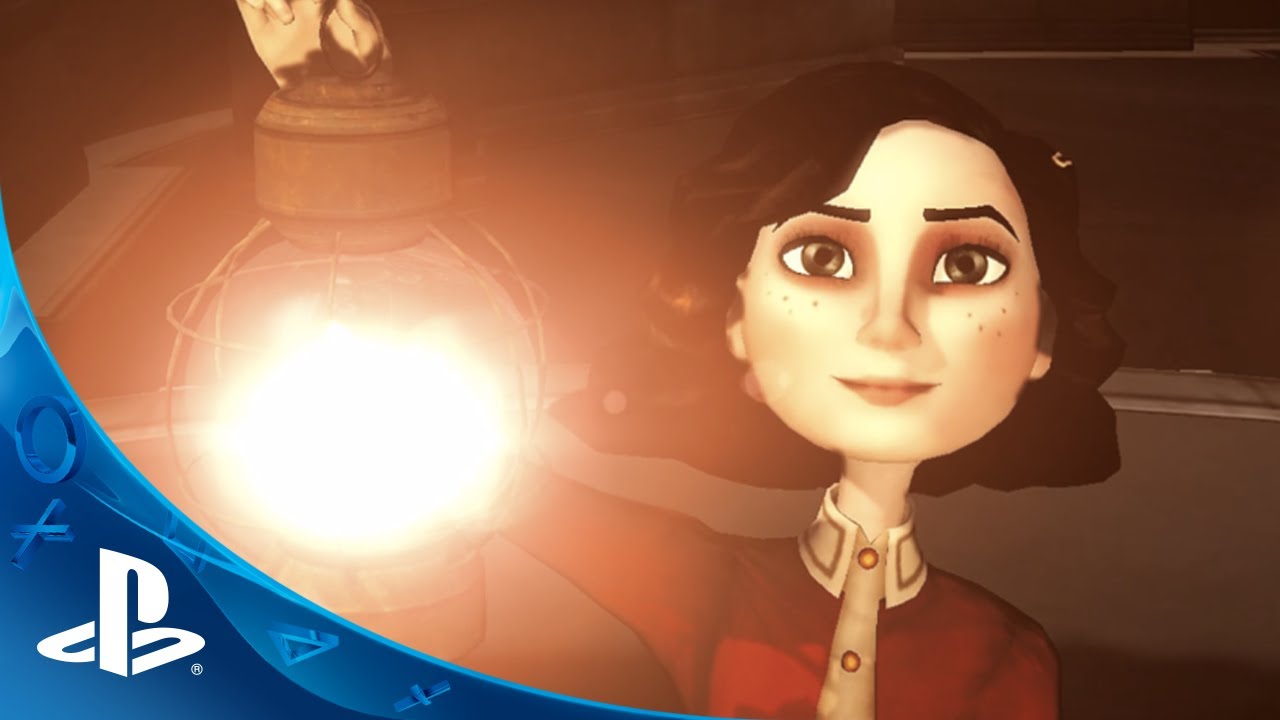 Contrast, our PS4 launch title, is out today. If you were born in the '70s (as I was), or have watched "Arrested Development," you'll know the song "The Final Countdown." It is cornily (Is that a word?) appropriate when your game is close to launch status. It can pump you up and can also bring you back to all the good and bad that was the '80s. Much simpler times when two programmers would make all of the design, art, animation, sound, and code for a game. And back then, game design counted for something. Be damned you kids these days and your fancy save games and discs you don't have to blow on to play.
Games like Paperboy, Dig Dug, and — one of my personal favorites — Racing Destruction Set were profoundly fun because they were simple. But simple didn't mean easy. These games somehow got made because of a genuine fire to develop something new and have fun in a brand new industry. These early Godfathers of video games were passionate because they accomplished something special, were published, and people responded to their creations.
Just as I suspect these early developers found, we learned really quickly that it was difficult to create puzzles with a new mechanic — in our case, being able to shift in and out of your shadow, swapping from 3D to 2D and back again. This was not only because the designers had to retrain themselves in a different way of thinking, but had to also better understand how the player will interpret and use the new mechanics. Some puzzles became too hard, some were just completely insane, and some even we couldn't understand what to do with them.
There were some tough days and weeks as we worked and iterated through the myriad of new ideas and concepts, trying to get them all to work nicely together. With each step along the way we were able to confidently move forward, mainly thanks to the positive support we received and knowing (hoping) we were going in the right direction. We demoed to friends and family, invited play testers to give it go, and got in front of the big-wigs who told us "this is the best thing we've seen at GDC." This feedback was crucial to us in fuelling our inner creative fire, that positive reinforcement that gets burned deep down to keep us going through the tougher times as we hit points in the development where we realized "well that is clearly never going to work."
The team uses that fuel as their inner strength that keeps growing with each positive Tweet, Facebook message, and simply seeing the response after putting a controller into the hands of a brand new player. We funnel it like Imhotep (well maybe not quite like that…) and maybe our hearts would grow two sizes that day. Either way, it's what's kept us going.
A pivotal moment for us where I knew we had made it was when we had our first cosplayer.
Four years into a two year project, Contrast — along with Dawn & Didi — will finally get the performances they've been waiting behind the curtain to deliver. The fire has been burning for quite some time, and it took a lot of fuel to keep it going. It's time to replenish that fuel.
As Producer, I'm generally the one to hang back and make sure things got done while the other team members got to travel to faraway and exotic places like Boston and Seattle. Living the high life, mixing it up with the gaming public at large, making some new friends, and generally basking in the positive feedback of what we had done thus far, is something I missed out on.
I didn't get to either PAX East or Prime this year, nor did I get to Gamescom or Tokyo Game Show — or Bay to Breakers for that matter!
But our project is finally done, and I get the honor of taking part in the PS4 launch extravaganza this week in NYC. It's an epic event, and getting to show off Contrast to journalists and select consumers for the last time before we go live on November 15th will go down as one of the best payoffs of this project.
At this point it really is a game that we are very proud of. There's no doubt in my mind that it's the best game that we could have put out there. Now I'm looking forward with a sense of accomplishment and a big-ass smile, standing proud that our small, rag-tag group of seven devs could pull off such a showing at the launch of PS4! We're grateful to PlayStation for supporting us. And while we may have fooled some people along the way, there will be no fooling the public when they get their hands on it. And that's what will once again fuel my fire.