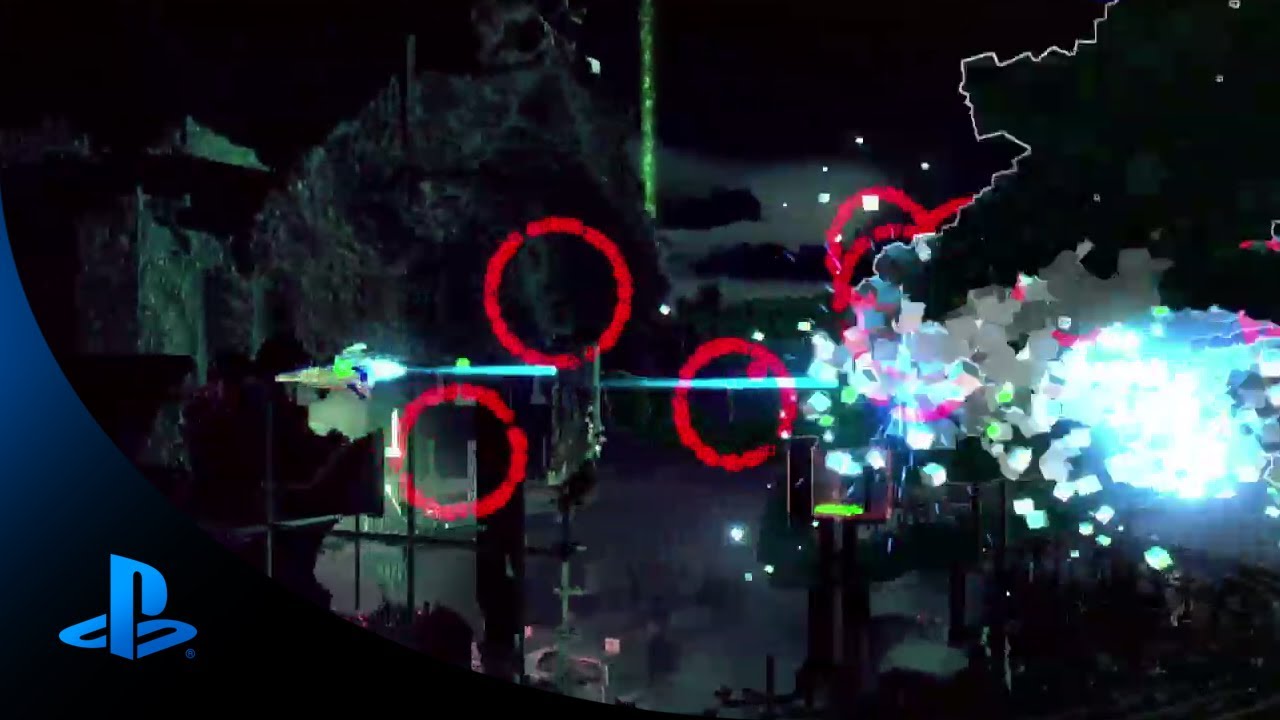 I'm here today on behalf of Housemarque and XDEV Studio Europe to squeeze in one more update before the official Resogun and PS4 launch on Friday. How time flies!
Every PlayStation console has delivered great shoot-em-ups, and I can't think of anyone better qualified than the team at Housemarque to continue this tradition on PS4. Coming from the creators of the critically acclaimed Super Stardust games for PS3 and PS Vita, Resogun is a pure arcade action game with addictive and challenging play, mesmerizing special effects, co-op multiplayer, and the biggest explosions ever.
In response to requests that we've read in various forums online, the video above shows more gameplay from each of the game worlds that Mikael from Housemarque covered in the previous update.
If you watched the movie carefully, you'll see that it featured three different ships.
Cunningly, each ship in Resogun has different strengths and weaknesses that suit different play styles, so you'll need to try them all out to discover what suits you the best.
The Ferox is balanced in all areas, making it the easiest ship to start playing with. Nemesis is the most agile ship, making it perfect for flashy and acrobatic boost kills. Phobos is the least agile, but has the most powerful overdrive beam, making it the perfect choice for filling the screen with special effects that PS3 can only dream of.
All of the ships really come into their own in the co-op multiplayer mode where you can use different combinations of ships to play with a lot of style. And because each ship leads you to play Resogun differently, there are Trophies for completing the game with each ship, and some of the other Trophies will be somewhat easier to unlock with a particular ship than others.
Resogun will be one of the first games featured on PlayStation Plus at the launch of PS4, meaning that it's available for free to all subscribers during the offer period. If you're not a subscriber, Resogun will also available to purchase on PlayStation Store for just $14.99.
Be sure to set yourself a reminder to check back here on Friday for the launch blog because the guys at Housemarque have some really epic final videos to share.
Thanks to everyone whom I have had the pleasure of working with to help make this great game.