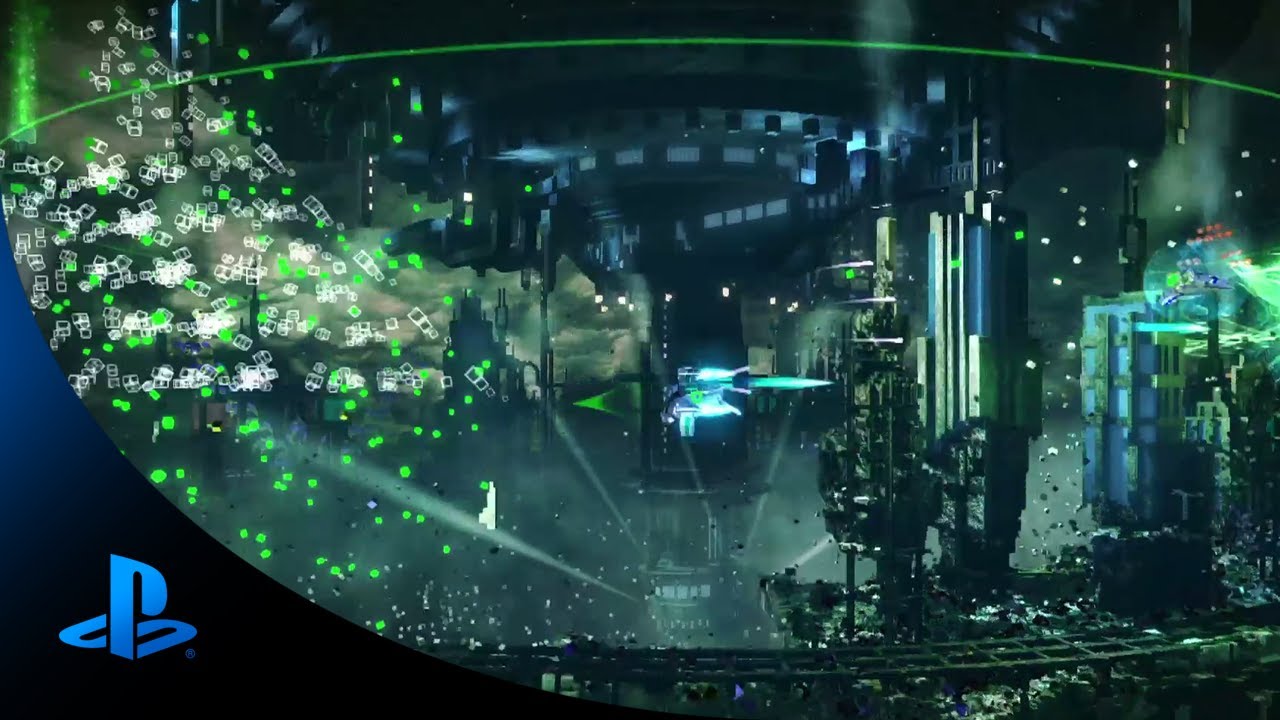 As final platform testing comes to an end, I'm here on behalf of Housemarque to share some new footage and a few development insights for Resogun, our incredible new shoot-em-up launching alongside PS4 on November 15th.
First off, a short video from the team telling you exactly what Resogun is about.
As the guys explained in the video, everything in Resogun is constructed from gazillions (too many to count) of 3D bricks/cubes, known as voxels.
Voxels aren't particularly new, but it's difficult and time consuming to build intricate structures with them, so designing the game worlds of Resogun has been a really interesting challenge.
Here are some images showing some test buildings that we created.
The final worlds are, of course, much more sophisticated, but the cool thing these images illustrate is that the entire world in Resogun is literally a huge pile of bricks, begging to be blown up at any given moment. And one of the best things about Resogun is that stuff blows up all the time, and when stuff blows up in Resogun, it blows up BIG!
Yes, we like seeing stuff blow up.
Switching gears, the next video shows off the beautiful concept paintings that were created for each of the game worlds. It also has a full capture of the first world in Resogun blowing up, along with more of the cool introductory animation that you'll see in the final game.
You'll see that all of the world names are based on Greek and Roman mythology, and if you look them up and you may learn a little more about each theme.
Wrapping things up, I'd like to thank everyone that's played the early demo at one of this year's game expos, and I also want to take this opportunity to thank and congratulate the development team at Housemarque, our partners at Sony's WWS XDEV Studio Europe, all of QA, and everyone else that has helped to create Resogun.
Last but not least, we'll be back again with more gameplay footage, and details about the different ships, just before the official launch on November 15th.
So stay posted here, and visit us on Facebook.