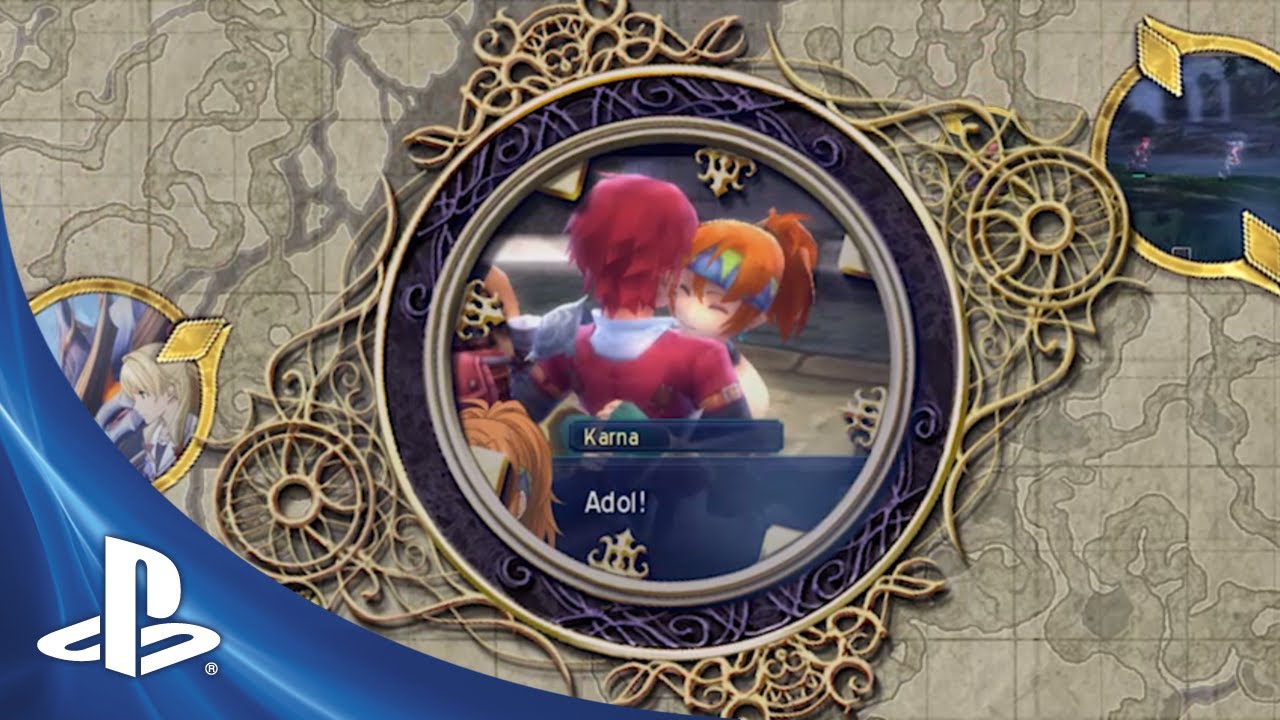 It's Thanksgiving weekend. Your whole family is in a tryptophan-induced coma from eating too much turkey. But you? You ate nothing but pumpkin pie, so you're still wide awake.
Fortunately, you've got your trusty Vita on hand, along with a copy of the Ys: Memories of Celceta Silver Anniversary Edition, which launches on November 26th. So while your in-laws all dream of sugarplums and dandelions, you'll be off exploring the Great Forest and saving the world from evil yet again.
The latest installment in Nihon Falcom's 25 year-old RPG franchise, Ys: Memories of Celceta, is a complete reimagining of the series' legendary fourth installment. To make a long story short(ish), Ys IV is a game that's been published in Japan three times previously — and all were completely different games that were developed independently by different companies.
Despite each one introducing and greatly expounding upon some of the franchise's most pivotal lore, Falcom never actually created their own version of the game… until now.
And in keeping with tradition, this is no mere remake. The story is brand new, and the land of Celceta has been expanded from the usual handful of maps to an overworld so massive, you could easily fit the combined worlds of every other Ys title to date inside it… several times over, at that.
If you've never played an Ys game before, though, there's absolutely no need to fear. Virtually every Ys experience is a standalone one to begin with, and this game really drives the point home by beginning its narrative with Adol losing all his memories. Thwarting the trope, however, his missing moments have taken physical form as glowing orbs scattered throughout the Great Forest, each of which can be regained with a mere touch. These range from important details about his recent excursions, to cherished memories of his childhood (A series first!), mixed in with perhaps even a stray memory or two from someone else altogether…
Solving the mystery of who he is and what happened to him in the Great Forest previously is only one piece of the puzzle. There's political intrigue lurking around every turn, signs of a lost, centuries-old civilization beginning to surface throughout the land, and serious accusations mounting against our poor protagonist by people he simply can't remember. Add to this a massive yet highly varied land to map out in meticulous detail, and Ys: Memories of Celceta easily becomes Adol's largest and longest journey of all time.
Fortunately, he doesn't have to go it alone, as the party system from Ys Seven makes its triumphant return with numerous tweaks to help keep things fresh. Switch among your three party members with the touch of a button, or use the Vita's rear touch pad to strategize your party's AI behavior. Learn newer, more devastating skills by taking down massive creatures through real-time, action-based combat. This is all aided by an equipment crafting system so versatile that even the weakest weapon or piece of armor in the game becomes a valuable component for something greater down the line.
The game itself can be yours for $39.99 this November 26th (at retail and on PlayStation Store) — though if you can track down a copy of the limited Silver Anniversary Edition, $59.99 will net you not only the game itself, but also a 120+ page book full of maps, strategies, and art, along with a 3-CD compilation of music (both original and arranged) from throughout the Ys series' storied history. Plus, a detailed cloth map of the lands of Celceta, and a logo-emblazoned compass.
So make sure you've got a nice, juicy turkey ready to go this Thanksgiving, and when everyone else is asleep, fire up your copy of Ys: Memories of Celceta and get lost within the Great Forest. It may be a little dangerous, but believe me, the rewards are well worth the risk. You'll be thankful you made the journey!