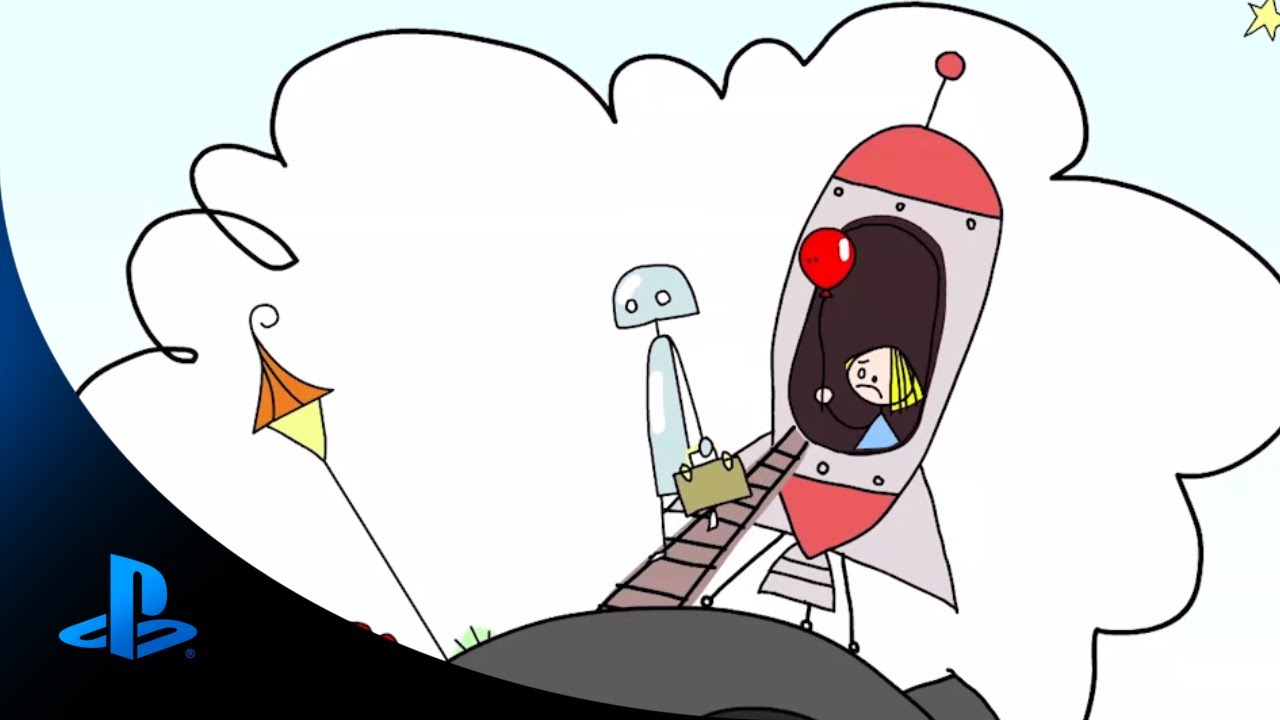 Greetings fellow humans! I'm Greg Johnson (creator of Toejam and Earl) and I run HumaNature Studios, the small Northern Ca. studio that has been busy building Doki-Doki Universe for PlayStation 4, PlayStation 3 and PS Vita. I hope you'll enjoy seeing the trailer and pretty soon, our game.
I'm here today to talk a bit about how we're creating Doki Doki Universe, which will be available in December 2013 for PS4, PS3, and PS Vita.
In Doki-Doki Universe you play the role of a forlorn little robot named Model QT377665 (QT3 for short). You have been abandoned by your human family and are about to get scrapped by the factory that made you, unless you can prove that you're able to learn more about what it means to be human. On your journey to become more human, you travel across planets and meet all sorts of crazy characters to help solve their problems. You can even take fun personality quizzes where the doctor will evaluate your progress. Along the way, we hope you find something out about yourself too.
If this is your first time seeing Doki-Doki Universe, you'll notice right away that it has a charming and somewhat child-like quality to it. Genre-wise, I guess you'd say it is an "interactive-story"/ simulation game, with some fun self-discovery-type personality tests, and animating messaging mixed in. There will be a free version available, the Doki-Doki Universe Starter Pack, which will include some personality quizzes, Doki-Doki Mail and QT3's Home planet. You can then purchase Doki-Doki Universe in full and experience the story of QT3 and his journey to find humanity.
This might appeal to you, but even if it's not your style of game, perhaps you will find that our game is something you can share with your significant other, or kids, or others in your life. Maybe it will bring a few smiles into your home. Despite its simple nature, you will find that Doki-Doki Universe offers a surprisingly huge Universe of content to explore, and it is built on top of a pretty complex simulation engine. One of our primary goals in this game was to try and offer what feels like a living Universe, and to give players a lot of freedom to interact in whatever order they want.
HumaNature Studios is on a mission to bring a bit more humanity to video games. You can let us know if we've succeeded or not.