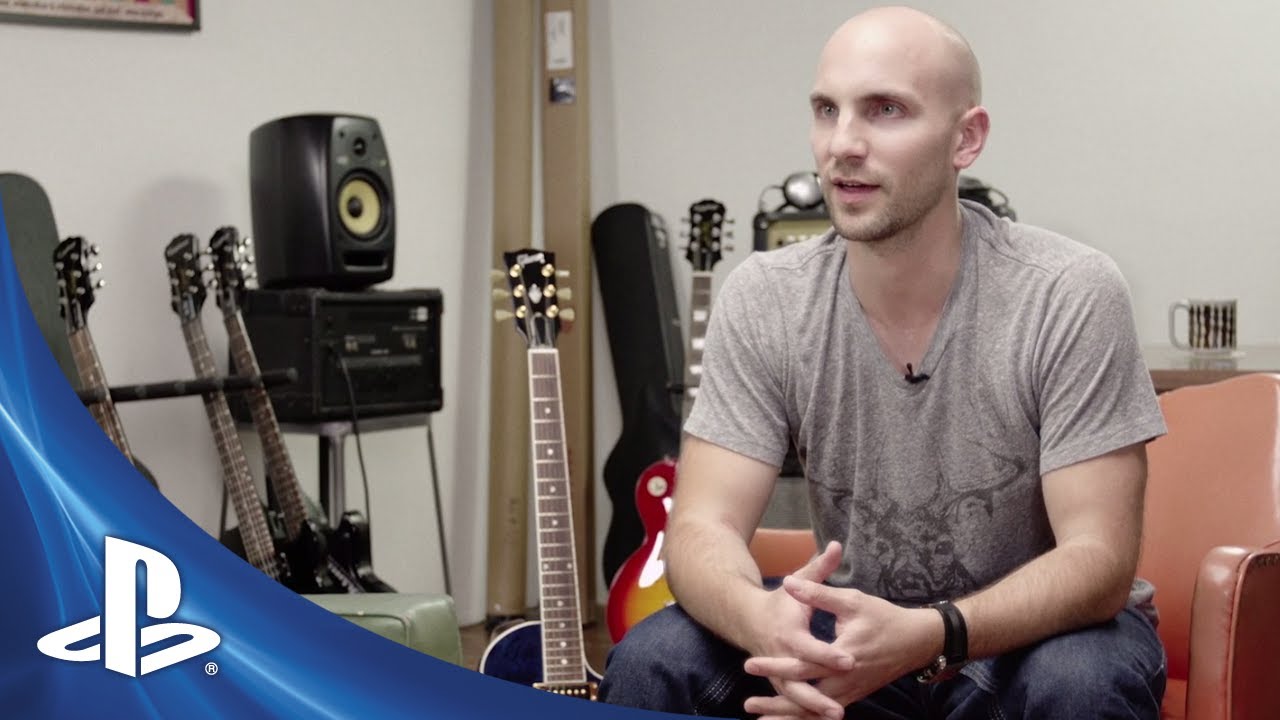 Rocksmith 2014 Edition is finally out today! Since we announced it at this year's E3 Conference in June, we've seen an outpouring of excitement, questions, and speculation from old fans, as well as those just hearing about Rocksmith for the first time. Everyone wants to know what's been updated, fixed, and improved upon – all valid questions with a simple answer: Rocksmith 2014 Edition is a full-fledged sequel that has been built from the frame up to be the best, most fun, and fastest way to learn guitar or bass!
Even though the game was announced in June, our Development team at Studio SF in Ubisoft's San Francisco office has been hard at work on Rocksmith 2014 Edition for two years. The process was long, but ultimately worth it as the team took a hard look at the original Rocksmith and decidedly improved on every existing feature while dreaming up innovative new ones. In the words of Paul Cross, our Creative Director, "We set out immediately to do something different."
The entire format has been reduced to the core functionalities and experiences users want out of playing guitar – a simple menu with clear options, easy to use features, and simple navigation. The way the game looks has also been revisited: a clean, warm, inviting space for you to experience your guitar journey without pretention or cliché.
We wanted to show exactly how this process happened, from inception, through trial and revision, to the final realization of what we believe is the best guitar learning experience possible. Join our Creative and Art teams for a deep dive into the totally revamped look behind Rocksmith 2014 Edition.
The overarching message we'd like someone who was familiar with the original game to take away is that the dark wood, leather "rocker" clichés are no more – Rocksmith is now an open and inclusive experience that anyone regardless of age, gender, or musical preference can enjoy. We've seen so many players learn to play guitar or bass using Rocksmith and absolutely rave about the results, so our goal was to open that to more people. Paul Cross really summarizes the entire effort well when he says:
"We've made a lot of games. In between us [the Rocksmith developers] we've made dozens and dozens of million plus selling games but Rocksmith is the only one that I've worked on that I've seen it change lives. Because a few people in a back room in San Francisco, with the help of a few studios dotted around the world, buckled down and delivered on something that we've all been dreaming about."
Rocksmith 2014 Edition is available on PlayStation 3 today.