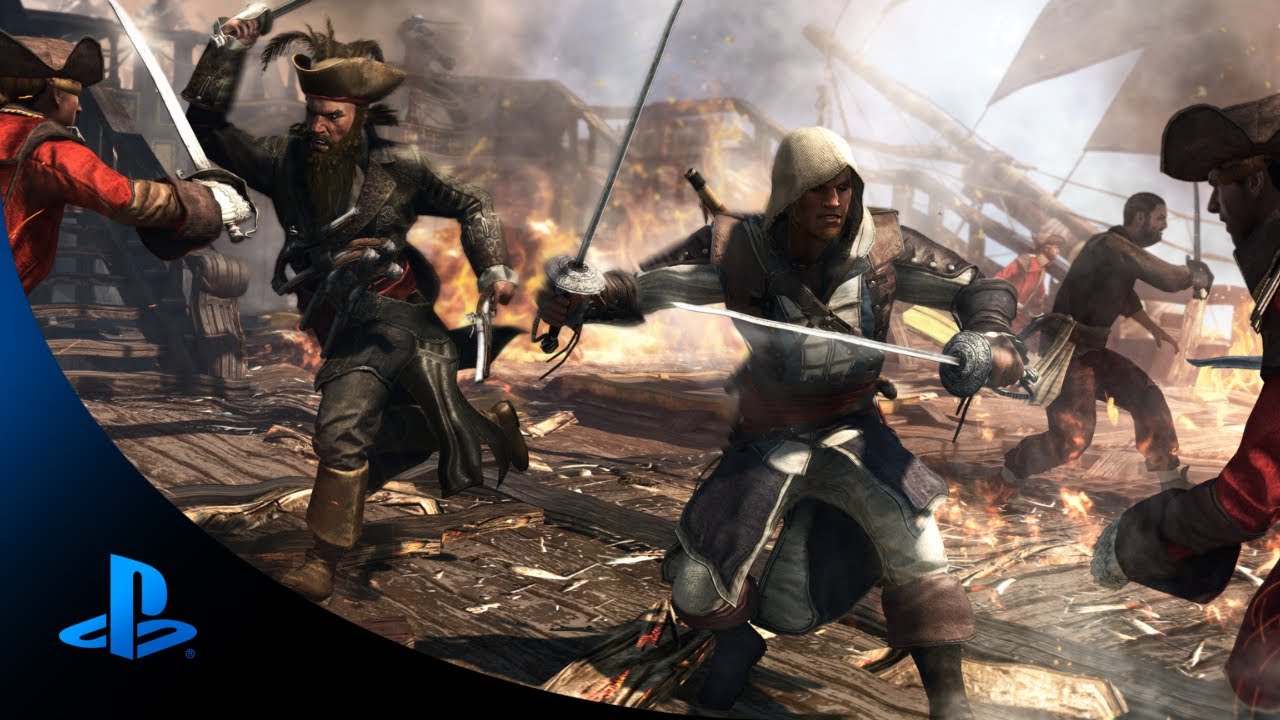 Assassin's Creed IV Black Flag is gearing up for launch on PS3 and PS4. In anticipation of this momentous event, we've created a brand new trailer to deliver all the details you'll need in order to stride confidently in the daunting shoes of Captain Edward Kenway. With compelling characters, an expansive world, and a near-infinite amount of pirate activities to engage in, Assassin's Creed IV Black Flag is the largest and most immersive game in the Assassin's series.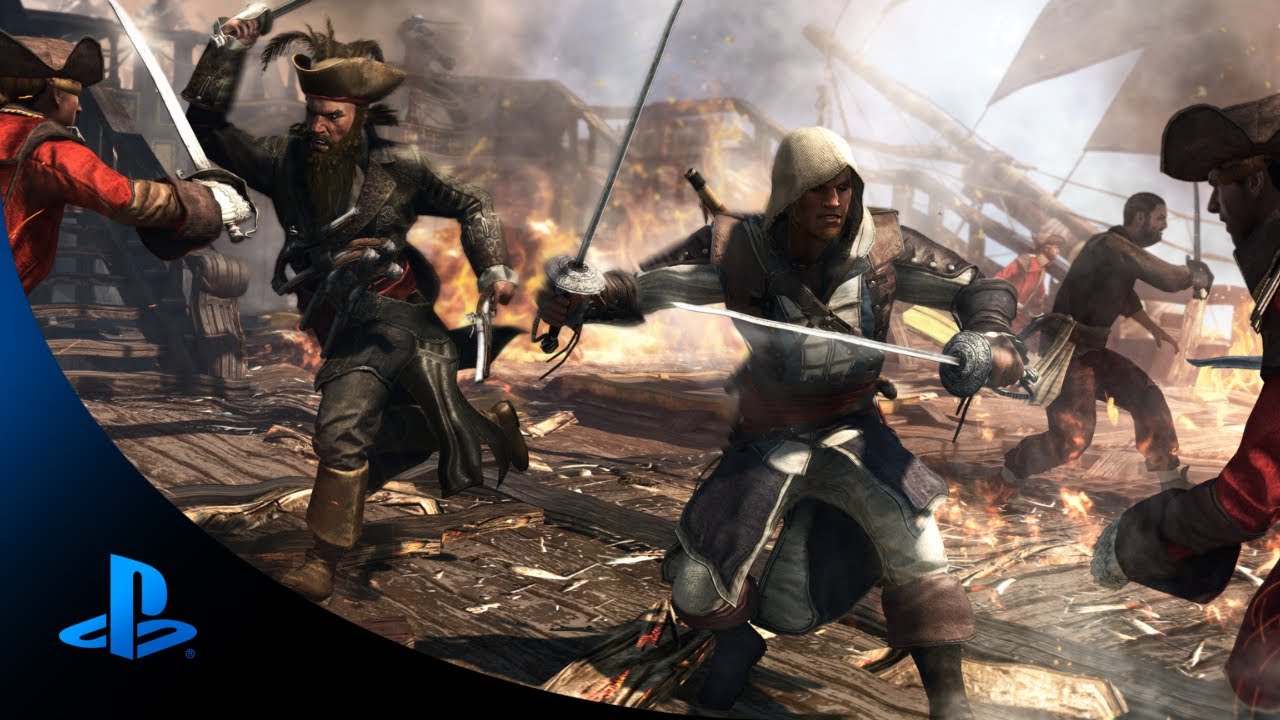 Get to know Captain Edward Kenway and his host of fearsome pirate allies, like Charles Vane, Anne Bonny, Calico Jack, and Blackbeard. Take on pirate hunter Woodes Rogers, whose ruthlessness is surpassed only by his infamy as the bane of outlaw sailors.
Board the Jackdaw and meet Adéwalé, your talented Quartermaster. He'll ensure the Jackdaw sails true, and will even guide you in upgrading the ship, adding additional cannons, swivel guns, fire barrels, and even the ability to rain hell from the sky with explosive mortars. Board any ship you please and press its crew into service, use it to repair the Jackdaw, or gift it to one of your crew and put them to work earning you money and goods as part of the Kenway fleet.
Explore over fifty exotic locations, from dense jungle and island plantations, to hidden cenotes and grand cities. Immerse yourself in the gameplay elements that have made Assassin's Creed a world-class adventure series. From stealthy assassinations to all out brutal melee combat, you'll be able to experience the Golden Age of Pirates on your terms.
And there's even more as you drink, dive, and harpoon your way through the lush Caribbean landscape!
Armed with all of this knowledge, you're finally ready to set sail with Captain Edward Kenway. Join us under the Black Flag of Assassin's Creed IV.