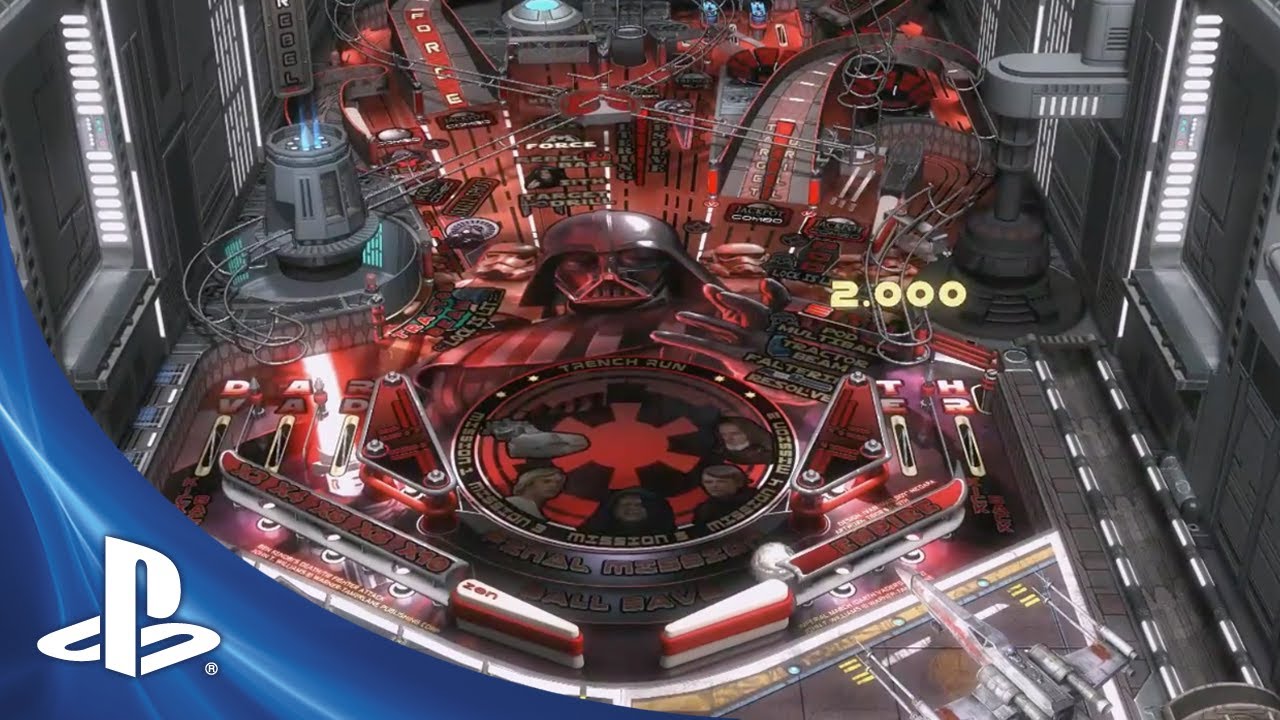 Zen Studios pays tribute to the Dark Lord of the Sith in a special Darth Vader tribute pinball table, releasing next week on PlayStation Store for PS3 and PS Vita (cross buy) in the new Star Wars Pinball: Balance of the Force pack. You can download the tables in Zen Pinball 2, or in the standalone Star Wars game for $9.99.
Experience the power of the Dark Side as you flip your way through the biggest moments in Lord Vader's life, packed with his most memorable quotes and scenes from the beloved Star Wars films.
Star Wars fans will be treated to an authentic Darth Vader experience, as the entire table lives and breathes a highly stylized Darth Vader atmosphere complete with iconic lines from the films and Darth Vader's Meditation pod!
If you missed the posts talking about the other tables in the pack, check them out on PS.Blog: Star Wars: Epidsode VI – Return of the Jedi and Starfigher Assault.
See you on the leaderboards!