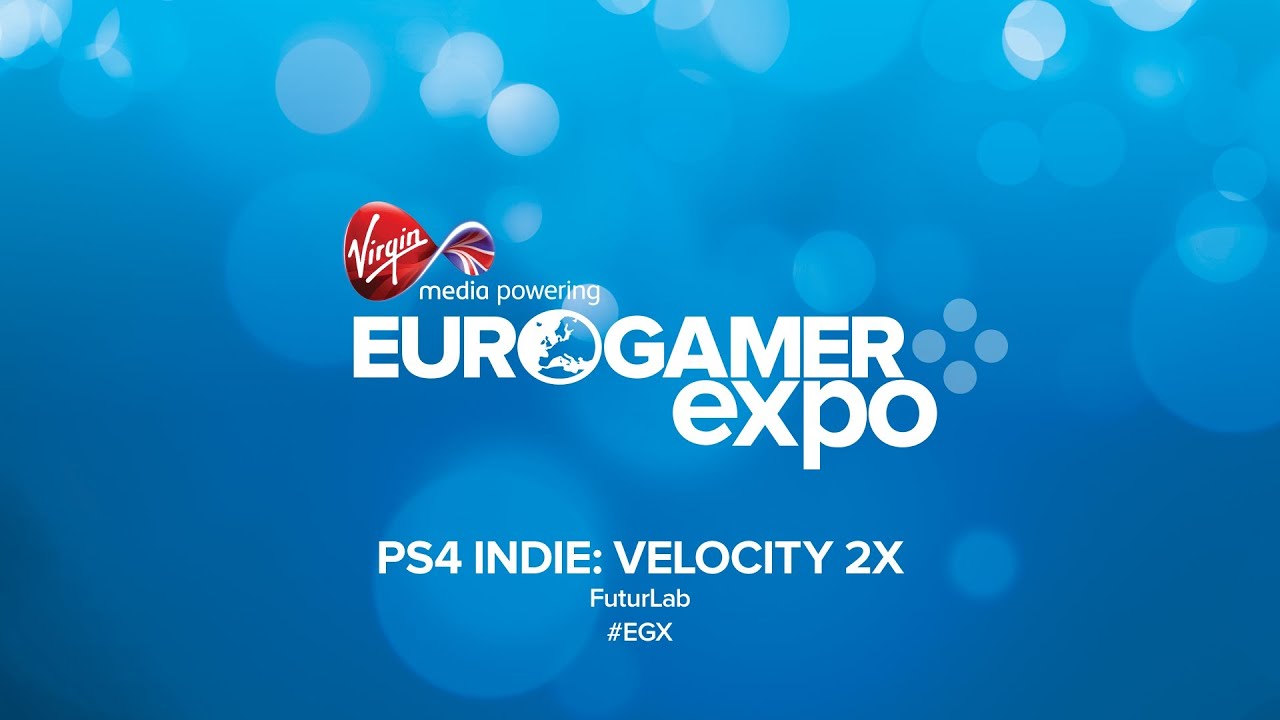 Hey folks. We had such a good time showcasing Velocity 2X at the Eurogamer Expo, we'd like to share our experience with you!
First of all, we managed to find the courage to jump on stage to talk about Velocity 2X in a Developer Session. For those who missed it, we talked about how we've approached making a PS Minis game desirable for PS4.
Velocity 2X takes everything that worked in Velocity Ultra and applies it to a side-scrolling platformer. That's right — in Velocity 2X you can get out of your ship to run around on foot. You can also teledash through obstacles and throw a personal teleporter to reach high ledges and solve puzzles.
We've also revealed the new enemy in the series: the evil Vokh. They're massive, fast, and tricky to defeat because of their advanced shield technology. However, as you'll see from the video below, Kai's teledash creates a spacetime warp that disrupts their shield temporarily, allowing you to get some cheeky shots from behind! Watch some pre-alpha platforming gameplay here. Of course, once you've taken down the bad guys on foot, you can jump back in your Quarp Jet and continue your mission in flight.
Everything you see here is pre-alpha, which means there's still a lot of work to do, but as you can see the game is shaping up nicely with a really fresh art style and some dazzling visual effects, like anamorphic lens flare, bloom, light refraction and dynamic environment lighting.
Our booth was busy throughout the show, which lasted four days. Lots of people came back each day to try and beat their scores, dragging their friends with them.
We also learned lots from watching people play, such as making the telepod throwing easier, and we've also decided to remove the lives system. Now you can squash your ship at the bottom of the screen or jump onto boiling hot heaters as many times as you like. You won't get many gold medals though, and we think that's punishment enough.
Click here to see the full gallery
We also found that the game was a hit with male and female players, as well as young and old. Broad appeal for an indie game. Yay! We think part of the appeal is our awesome female character, Lt. Kai Tana.
We hope you like what you see folks, and until next time please follow us on Twitter and visit the official site for more information.