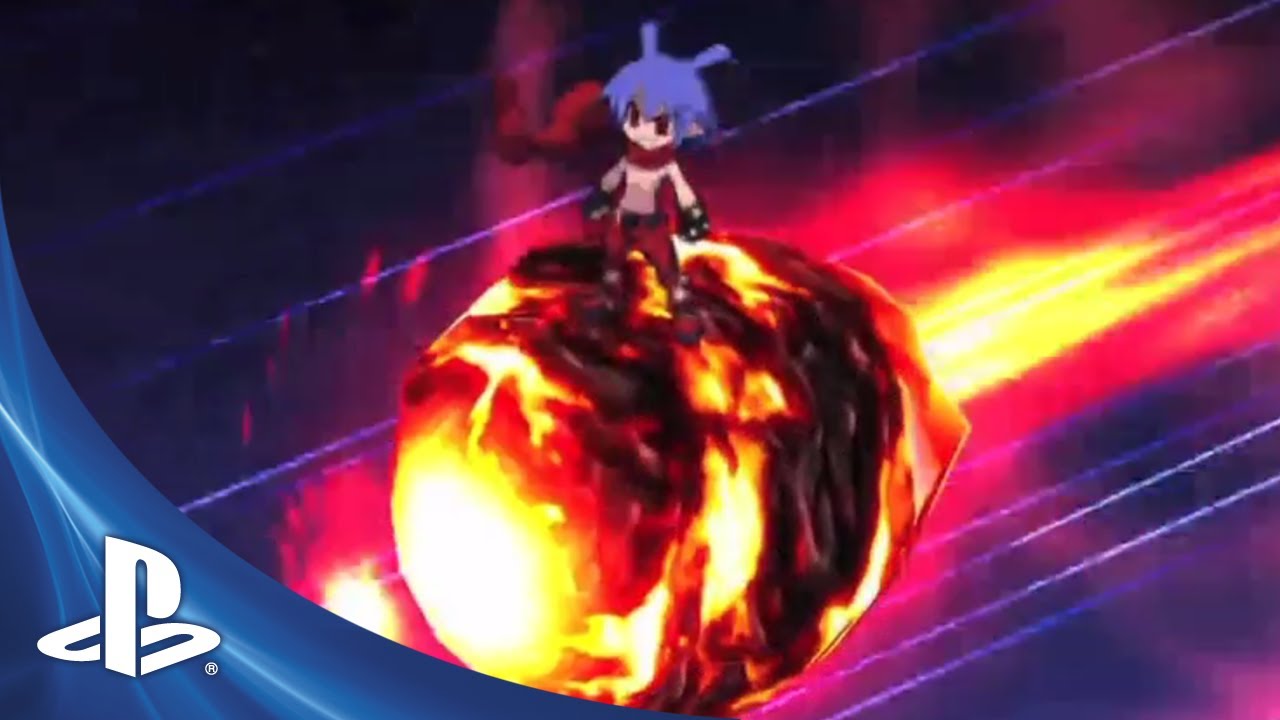 Dood. This is your friend David from NIS America, and let me tell you, as a friend, that you might need to sit down for this. Breathe deep. Focus. Process these words that are hitting your eyeballs and shooting through your synapses: the latest installment of the fan-favorite strategy RPG series, Disgaea D2: A Brighter Darkness, is out today. Only for PS3, both in stores and as a Day 1 Digital download on PSN! Still breathing? Okay, good. Let's get into it, dood.
If you don't already know, Disgaea D2 follows Laharl, Etna, and Flonne in a whole new adventure. And I'll tell you what, they're looking pretty good in their fancy new HD sprite duds! With the characters looking sleeker, the gameplay's been updated to match as well.
We've made tweaks to character customization and added a bunch of new systems so you can blast through battles and the Item World and show everyone who's Overlord in your own customized style. Mount humanoids on monsters to perform massive attacks; engage the Master/Pupil system to get stat boosts, master weapons, and learn new skills; and tell the game what you really want out of battle with the new Cheat Shop.
On top of that, we have the free Legacy Pack costume DLC for Laharl, Etna, and Flonne available on PSN today for the first 30 days of the game's launch, and Fuka and Desco characters for $2.99. You can also get free Raspberyl DLC if you get the official Prima strategy guide. Later on we'll be rolling out some other series favorites, including Mao, Rozalin, and Adel — not to mention characters from other game titles like Marona (Phantom Brave), NISA (Hyperdimension Neptunia), and even Metallia from the upcoming The Witch and the Hundred Knight! Who knew everyone wanted to fight in the Netherworld?
Finally, let's talk about the official Prima strategy guide for this game, because it's a fine specimen of strategy guide — hardcover, 300-plus pages, and filled to the brim with all the info you need on the Netherworld. You'll get beautiful artwork and insightful interviews with the people behind the game, in addition to the aforementioned free Raspberyl DLC. And each book will include one of three exclusive art lithographs for you to gaze upon.
I hope all this Disgaea D2 talk has got you riled up and itching to lay the million point beat-down on some baddies. And you can get a copy for $49.99. But wait! You won't just get a game for that price, because that's not how we do it at NIS America. No sir, you'll be getting a 2-disc OST and awesome art print included with the game, because Prinny loves you, dood!
Thanks as always for your time and support. David out!