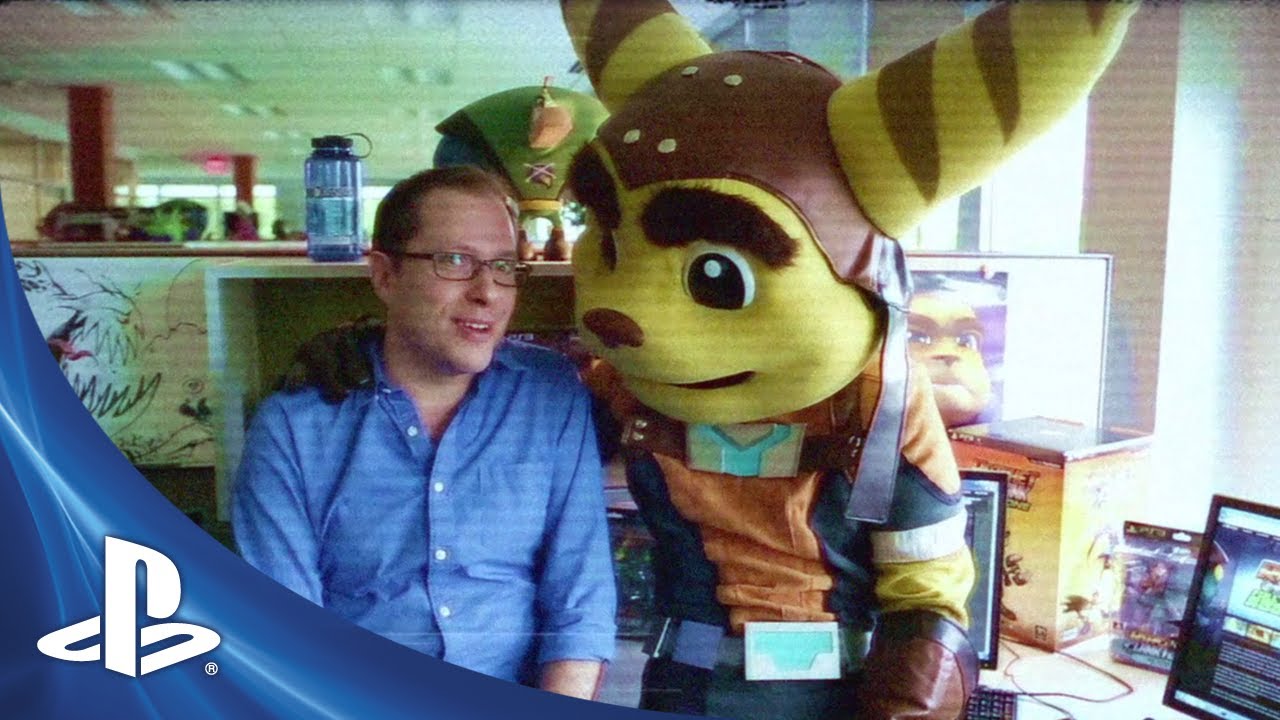 Everyone here at Insomniac has been working really hard to bring you Ratchet and Clank's latest adventure, Into the Nexus, and we're happy to announce that it will be available in stores and online on November 12th, 2013! An epilogue to the Future games (Tools of Destruction, Quest For Booty, A Crack in Time), Ratchet & Clank: Into the Nexus is packed with an all-new story, an all-new arsenal, and all-new gadgets – and it's only $29.99.
Some of you have asked us why we made a shorter Ratchet game. The truth is, we relished this ability to tie a bow on the PS3 era of Ratchet with a shorter title. All of us love the Ratchet universe – and after 12 years developing the series, it feels like a very close friend. We have a lot of stories to tell, some longer, some shorter. This one felt just right. It's a very polished self-contained return to the Ratchet adventures of yore. It's impactful, too; filled with planet-hopping, guns blazing, joke-cracking Ratchet & Clank, and events happen here that will change Ratchet forever. Think of it as a small epic.
Another question we get asked a lot is how Ratchet & Clank games get created. We unearthed this excellent VHS promotional tape all about the Insomniac Gamatorium, detailing the process:
Ratchet's Volcanox Armor, available as a pre-order bonus at participating retailers, is inspired by Gadgetron's popular Infernox Armor. This lightweight, durable suit is for the fashion-conscious adventurer. Besides granting a 5% damage-reduction, it also all but guarantees "Best-Dressed" awards at high-school reunions.
Additionally, if you pre-order via Amazon.com, you'll score a huge package of R&C-themed content for PlayStation Home – a value of roughly $30.
That's all for now. The wait for more classic Ratchet & Clank is almost over! Follow Insomniac on Facebook and Twitter for the latest R&C news.
Learn more about Ratchet & Clank's latest adventure on PlayStation.com.