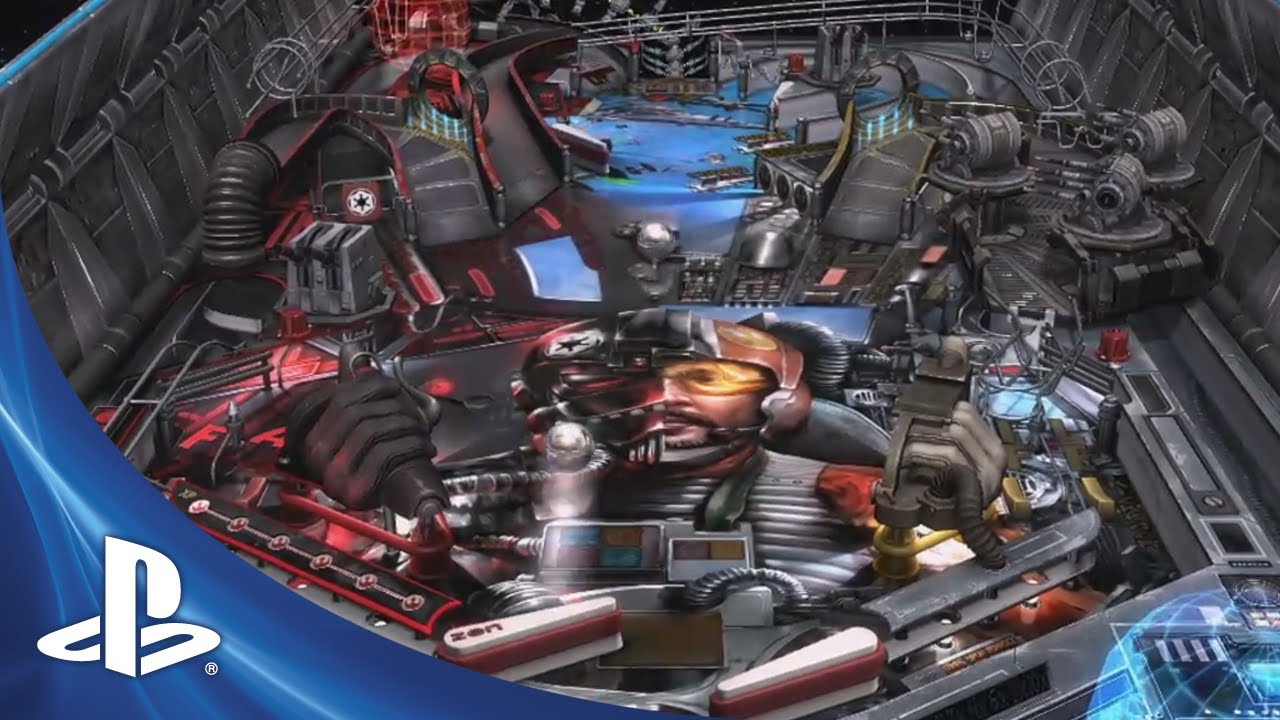 A new set of tables will be available for download in Star Wars Pinball and Zen Pinball 2 in just two weeks! Last week we unveiled details on the Star Wars: Episode VI – Return of the Jedi table. Next up, check out the details on the Starfighter Assault table.
The biggest Star Wars space battles come to life on the Star Wars: Starfighter Assault pinball table. You must choose to support the Rebel Alliance's Fleet or the Galactic Empire's Armada as they complete missions while dodging turret fire and destructible ramps!
As missions are completed, you will earn Fleet Upgrades that can be spent to upgrade the fleet, fighters and turrets. In addition, you will be able to advance the rank of their pilot as they progress through the table!
The table includes legendary Starfighters like the X-wing and TIE fighter, along with iconic vessels like the Millennium Falcon and the Death Star II.
There is a third table in the pack, some guy named Darth Vader… maybe you've heard of him? We'll pay tribute to the Dark Side very soon, so stay tuned to PS.Blog for first looks. For more on Star Wars Pinball or Zen Pinball 2, visit PlayStation.com.