I'm a sucker for fantasy. If a game allows it, I'll create an elf mage because magic is awesome. This month I can do just that as Kingdoms of Amalur: Reckoning is entering the Instant Game Collection. With a tale crafted by NY Times best-selling author R.A. Salvatore, stunning visuals from Todd McFarlane, and a customizable combat system, Reckoning has a lot to offer RPG fans. The mix-and-match combat means I can get my magic fix while also smashing things in the face with a hammer, or stabbing them with a sword and other various pointy weapons, which is pretty cool if you ask me.
You may remember that last month we added Team Ico's original cult classic ICO to the IGC, so their equally beloved sequel Shadow of the Colossus seemed like a natural follow-up. Slaying the majestic Colossi should make you feel something (read: incredibly guilty), but hey, you gotta save your #1 girl, right? In a completely different vein, Plus members will also receive Poker Night 2, which is an amusing twist on the classic card game. With GLaDOS as the dealer and opponents like Claptrap from Borderlands and Ash from Army of Darkness you can sit back, have a laugh and bet all your fake money away.
PS Vita owners are in for a couple treats – both the gorgeous shmup Sine Mora and the critically acclaimed top-down shooter Hotline Miami are joining the Instant Game Collection later this month. Sine Mora boasts stunning backdrops and cinematics as well as a slightly different shoot-em-up mechanic – you are in a constant race against the clock and the only way to get more time is to kill enemies. Hotline Miami embraces hardcore twitch-based play, which means you may need to repeat levels multiple times, but once you get through it it's incredibly satisfying. Since Hotline Miami is a Cross-Buy title, you'll be able to download it for both PS Vita and PS3.
These games will hit the Instant Game Collection at various times throughout the month, so check back with us every Monday morning for that week's update.
October PlayStation Plus Preview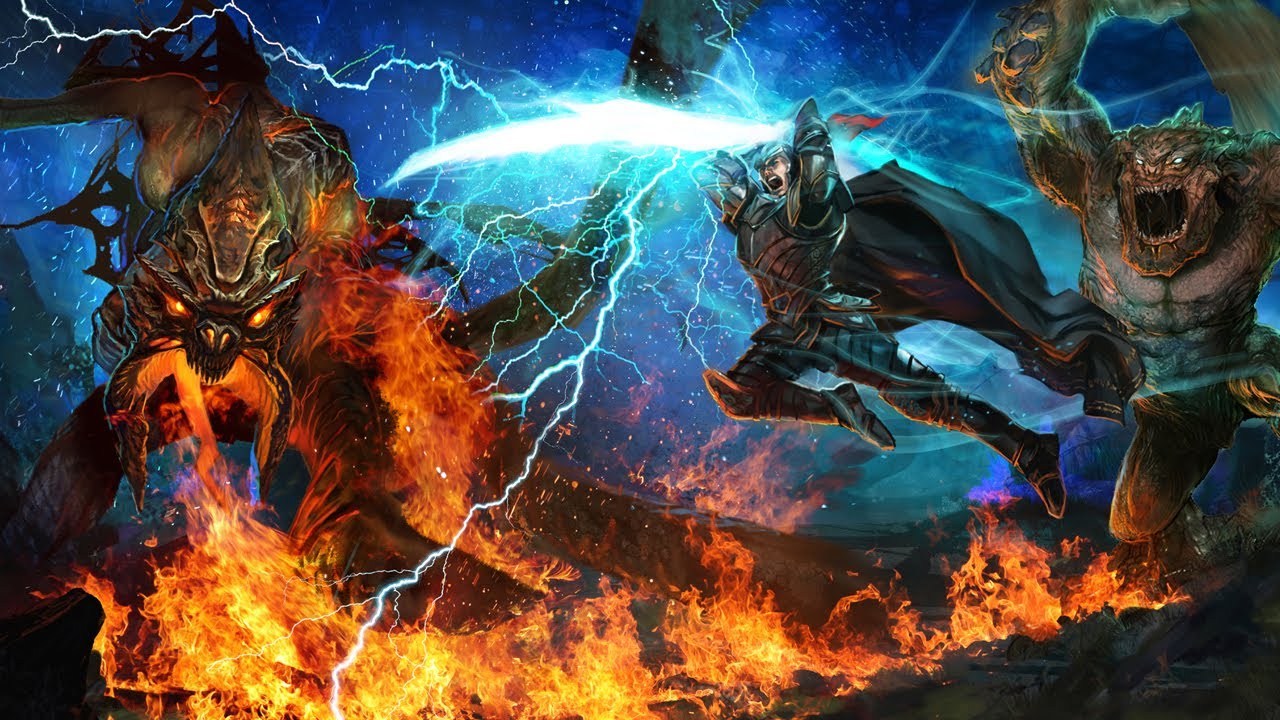 Kingdoms of Amalur: Reckoning (PS3)
Free for PS Plus members, Regular Price: $19.99
Immerse yourself in an all-new massive universe from the minds of bestselling author R.A. Salvatore, world-renowned artist Todd McFarlane, and legendary game designer Ken Rolston. Choose your path and battle through a sprawling master-crafted world featuring some of the most intense, responsive, and customizable RPG combat ever.
Shadow of the Colossus (PS3)
Free for PS Plus members, Regular Price: $19.99
Experience a majestic journey through ancient lands, on a quest to bring a girl back to life. The only way to save her is to slay sixteen Colossi. Explore expansive landscapes and seek out each gigantic beast in its own natural habitat. Armed with only a sword, a bow, each Colossus presents a unique challenge to test your wits, determination, and skill.
Poker Night 2 (PS3)
Free for PS Plus members, Regular Price: $9.99
The chips are down and the ante is up in this sentence already bursting with poker clichés! Take the fifth seat in Poker Night 2, at a table featuring Claptrap (Borderlands 2), Brock Samson (The Venture Bros.), Ash (Army of Darkness) and Sam (Sam and Max series). Your dealer is GLaDOS (Portal), but at no point will you be considered as a candidate for a visit to Aperture Science's Enrichment Center. Unless you lose.
Hotline Miami (PS Vita/PS3, Cross-Buy)
Free for PS Plus members, Regular Price: $9.99
Hotline Miami is a high-octane action game overflowing with raw brutality, hard-boiled gunplay and skull crushing close combat. Set in an alternative 1989 Miami, you will assume the role of a mysterious antihero on a murderous rampage against the shady underworld at the behest of voices on your answering machine.
Sine Mora (PS Vita)
Free for PS Plus members, Regular Price: $9.99
SINE MORA is a horizontal shoot'em up that provides a unique take on challenge, where time is the ultimate factor. Mixing classic shooter sensibilities with contemporary presentation, SINE MORA is a gorgeous shmup that offers a Story Mode that weaves an over-the-top tale and an Arcade Mode that provides deep, satisfying gameplay to challenge fans of the genre. With many ways to manipulate time, SINE MORA features over 60 weapon combinations to complete each beautiful stage that form fits to the player's skills with scaling difficulty.
---
If you've got feedback on PlayStation Plus make sure you take the poll above as well as leave a comment below. To chat about all things PlayStation, including this update, you can head over to the PlayStation Community Forums. You'll also find other topics you can contribute your thoughts to, or you can start your own discussion.