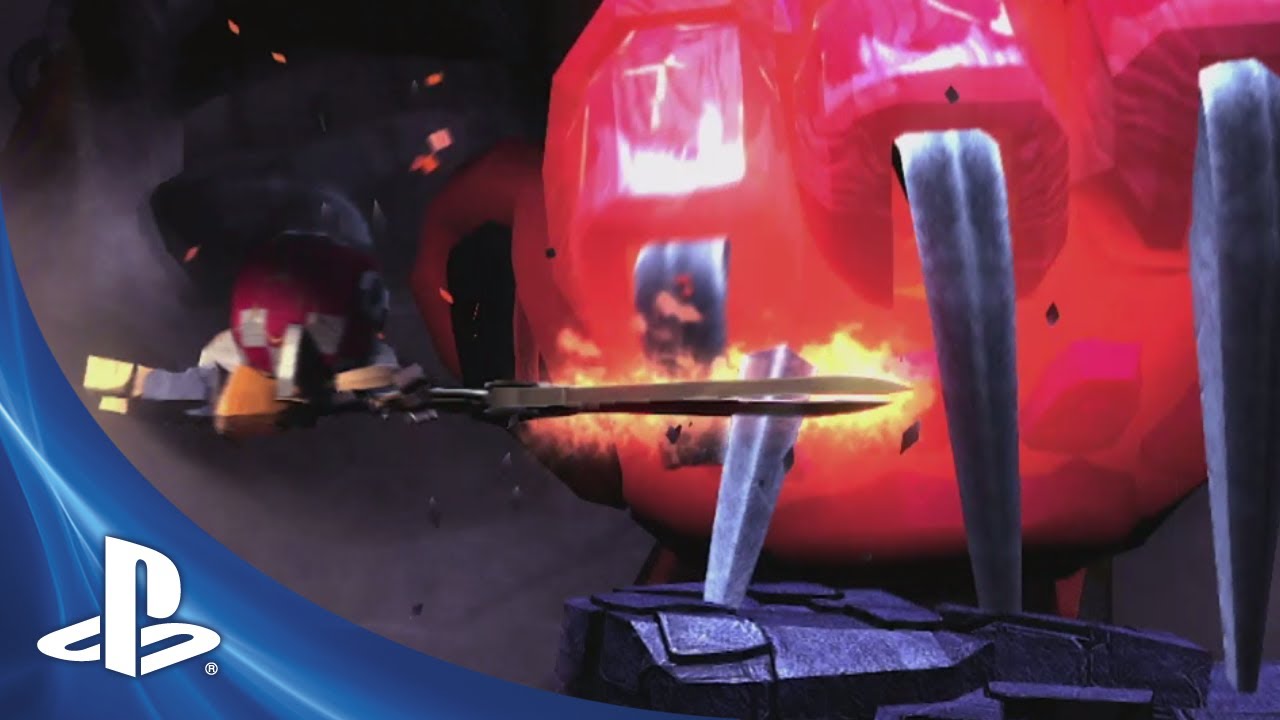 Hi everyone. At last, after more than three years of hard work, we finally get to launch Puppeteer today for PS3. It's a true labor of love, and we can't wait to see what you all think of it. Take a look at the launch trailer for a taste of what's to come.
When I started with Puppeteer, the idea was to take a lot of inspiration from Japanese culture and mash it up into a crazy game. I really like that old look, but I'm glad we decided, as a team, to move the art direction to where we are now. Mixing both Western and Japanese influences and moving more towards a darker, grimmer fairy tale. Besides, it would have been hard to be as creative and crazy with the characters and the world if we had stuck to the original look.
Looking back over the three and a half years of production, Puppeteer has been a lot of fun to make. Half of me is glad that we finally finished, but the other half feels a little sorrow because I won't be able to direct Kutaro on his crazy adventures anymore. The best thing, though, is that you can finally play the game yourself. I hope you have as much fun in the magically insane world of Puppeteer as we did making it.
Right! I'm off to animate something else.