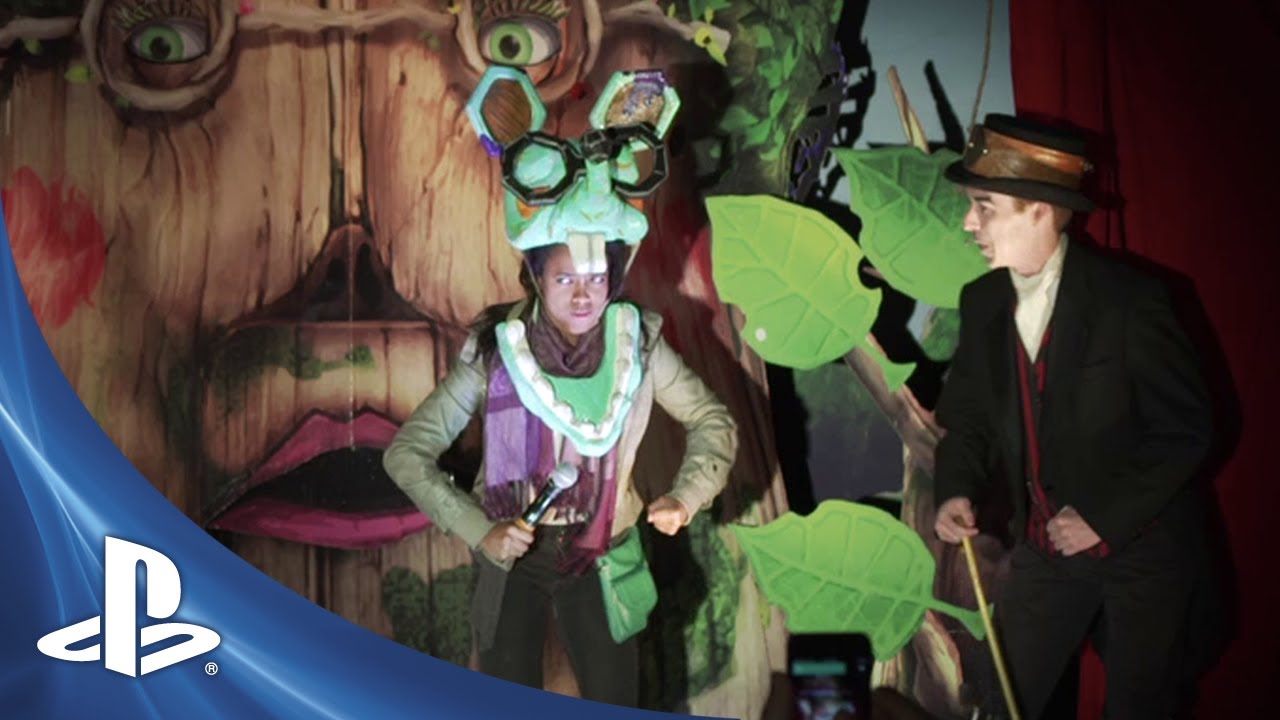 Last night we brought the dark and magical theatre of Puppeteer to the streets of San Francisco. What an event! We had a great crowd joining us to see the bizarre and wondrous world of Puppeteer.
Volunteers from the crowd jumped on stage to put their own spin on Kutaro's adventure. We saw Kutaro donning multiple puppet heads and taking on General Rat and General Dog from the Moon Bear King's army.
There were so many great moments, but one of my favorite improvisations was when General Rat grabbed an item from his/her purse to attack Kutaro. To understand what I mean, watch the video below!
So many delightful and hilarious moments came out of last night's performances! You can watch all of them here.
We had a playable kiosk so everyone could get their hands on the game. PlayStation fans were able to take a Puppeteer-themed photo while the best on-stage performers won a limited edition art book.
Reviews are hitting today and we couldn't be prouder of Studio Japan's Puppeteer.
This is your last weekend to pre-order Puppeteer before its release and there are a two ways to get it.
In-store
Download from PlayStation Store

For the final week before launch, you can pre-order Puppeteer on PlayStation Store and get an exclusive theme for your PS3.
We're also offering a 10% discount to PlayStation Plus members who pre-order!
Puppeteer is coming out Tuesday, September 10th for $39.99 in the U.S. and Canada.