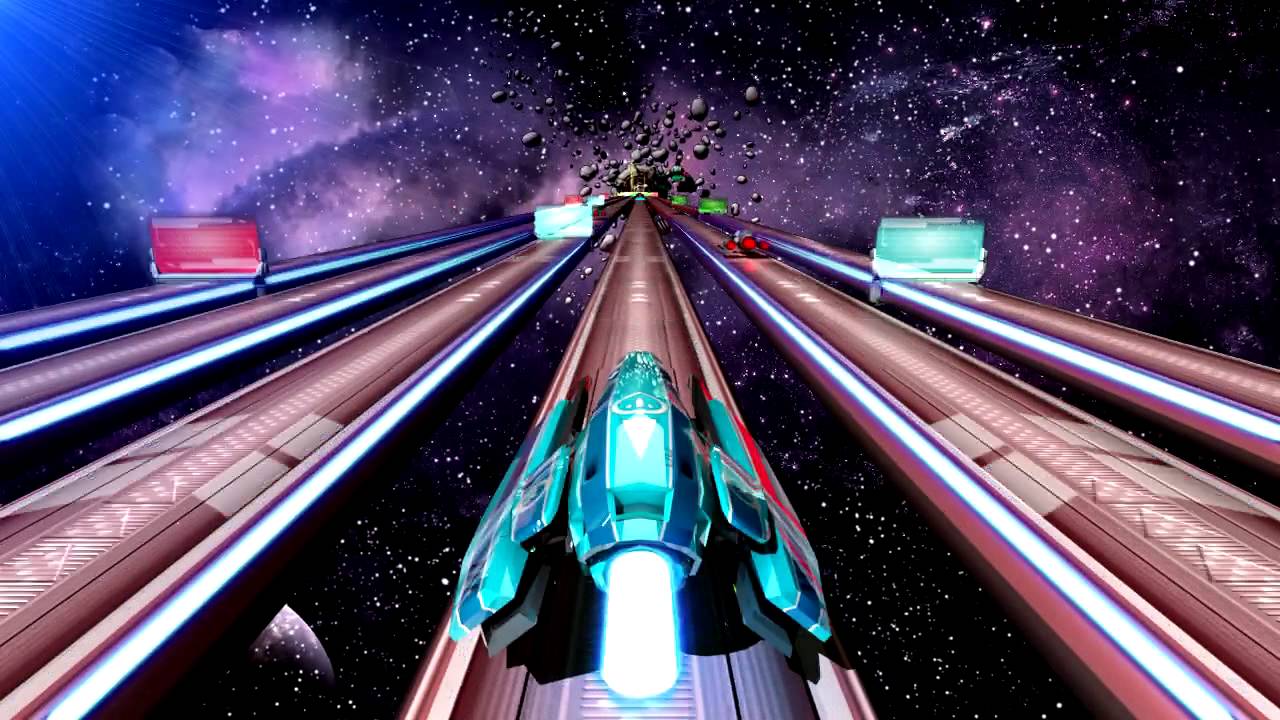 It only seems like just a couple of weeks ago that we were writing our guest post about the release of Switch Galaxy for PlayStation Mobile, and already we're back with our announcement for Switch Galaxy Ultra.
The reviews we saw for Switch Galaxy blew us away, with many 9/10 scores and, of course, the awesome player feedback we received about the game really helped us get energized to improve on our PSM title as we knew there was a lot more we could do with it.
Due to the amazing reviews the Switch Galaxy received, we were invited to meet with the team at SCEE to discuss what our future plans were. As we still had lots of ideas (and, more importantly, the energy) for Switch Galaxy, we wanted to carry on working on it and try to get a native release out ourselves on PS Vita. Luckily they offered to support us in that.
So, we set about producing some new assets, redesigning elements such as the game HUD and front-end, adding new features and improving on some of the areas we felt could be made better. Eventually, we went back to meet with Shahid Ahmad at SCEE and came away with support to not only develop it for PS Vita but also for PS4. Without his help we wouldn't be here talking to you now.
The game has evolved into a much more content-driven game. While keeping the same core game mechanic that people love, we're adding a whole host of new levels, lots more player ships to acquire and upgrade, and there are more power-ups to use.
One of the biggest changes we're making is that Switch Galaxy Ultra will be super fast and smooth in all-out, 60 frames-per-second glory, not to mention all the stunning new artwork and scenery we're adding.
We're also excited about working with a Wipeout legend, Darren Douglas. The only person to have worked on every Wipeout game to date, he is also a published Judge Dredd cover artist. Darren has been helping us to develop a comic intro and scenes that appear throughout the game that build on our background story. We're also adding in some new characters, Vince and Amur, who have a very interesting relationship that pans out as you play the game.
No part of the game is being ignored, and we're also improving on the audio by recording some voice-overs for Amur who will talk to you as you play. We're even working with some really cool DJ's to bring some licensed music into the game.
Finally, we'd also like to announce our support of Caudwell Children who are a charity we're working with that supports disabled children and their families. We have an exclusive ship in the game, so sales of this will help support the work they do.
We can't wait to launch the game as it's really come a long way since the first iteration was released back in 2011 on Android. The original game took only six weeks to make, so it's quite an amazing story for us to have the third iteration launching on PS4 and PS Vita.
Visit our website for more information, and if you want to get in touch we're on Twitter and Facebook.