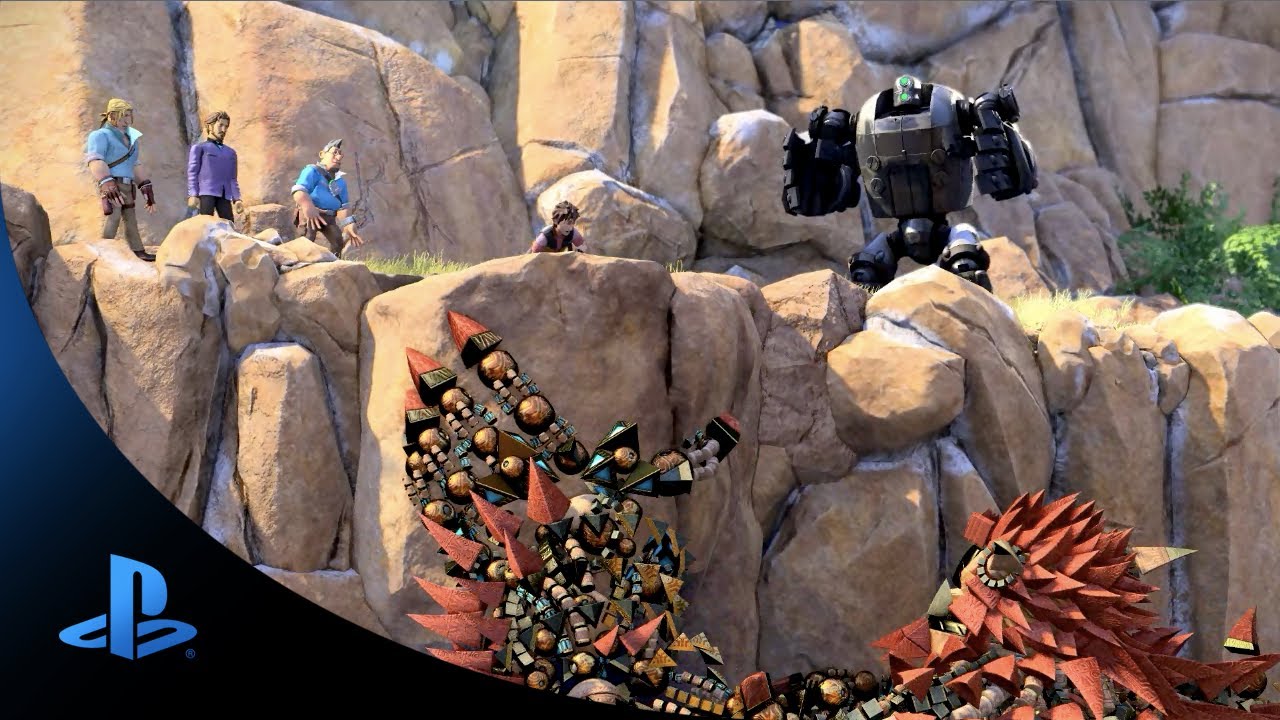 Hi, we're pleased to present the new Gamescom trailer for Knack. It's action-packed and reveals some exciting hints to the game's story, as well as including some new characters you won't have seen before — make sure you give it a look!
The hard-working team at Japan Studio has been creating a new demo specifically for Gamescom, as this will be the first time Knack has been playable at a consumer show. If you're going to Gamescom this week, please head over to the SCEE booth and check the game out!
The new demo includes platforming gameplay, as well as a level extract which has Knack absorbing wooden parts (and catching fire) as seen in the trailer. This gives you only a few minutes before your new parts burn away, so you have to keep battling and moving quickly to grab new parts before you shrink down in size.
Also, Mark Cerny will be at Gamescom talking about a great, newly-introduced additional feature to Knack. Japan Studio wanted to add something extra to the experience, and are currently working on a two-player "drop-in" co-op mode!
More details coming soon, so keep watching the PlayStation.Blog for more.