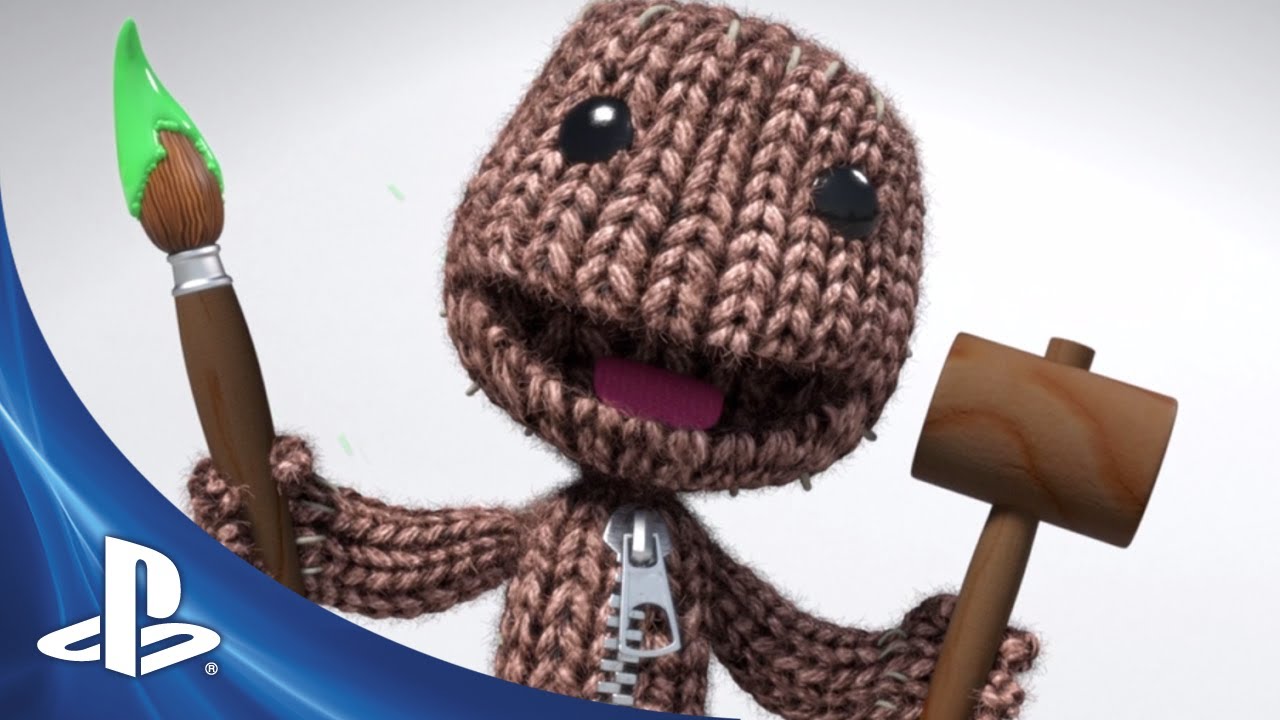 The imagisphere will be expanding later this year with LittleBigPlanet HUB, your free invitation to the ever-expanding LittleBigPlanet omniverse and all the wonders contained within! Let's take a look!
What is LittleBigPlanet HUB?
LittleBigPlanet HUB is a completely FREE PSN download that will be available from the PlayStation Store later this year that will give you your very own pod and access to a full range of free and exclusive content to kick-start your very own adventures on LittleBigPlanet.
Not only that but everything that is currently available for LittleBigPlanet 1 and 2 players will be available to purchase in LittleBigPlanet HUB through a variety of options, so that you can build your very own LittleBigPlanet experience, just the way that you want it!
LittleBigPlanet HUB will be the ultimate destination for all LittleBigPlanet activity on PlayStation 3!
So what content will be available with LittleBigPlanet HUB?
To help you get started in LittleBigPlanet HUB, everyone will have access to these great features!
A brand new level chock full of goodies to collect, exclusive to LittleBigPlanet HUB!
Free access to the first worlds from both LittleBigPlanet 1 and LittleBigPlanet 2. That's 16 free levels and all the goodies and costumes contained within are yours to collect and keep!
Unrestricted access to LittleBigPlanet's Create Mode and a full range of tools from both titles to create your very own levels!
The LittleBigPlanet Team Picks! Our weekly updated collection of some of our favourite community levels. That's more than 500 levels at the moment and growing each week!
Exciting Weekly Challenges! A whole new way to play LittleBigPlanet!
This is just the beginning though and after you have taken your first steps with LittleBigPlanet; you will be able to access our new and refined in-game store to expand your LittleBigPlanet experience even further!
What about existing LittleBigPlanet players?
Played LittleBigPlanet 1 or 2 before? That's fantastic! We can't wait for you to join us on LittleBigPlanet HUB too! You will be able to fully import your current profile and everything you have previously purchased for either title will automatically be available to you in LittleBigPlanet HUB!
You will also be able to take advantage of all the free content that will be available exclusively in LittleBigPlanet HUB.
Why bring LittleBigPlanet HUB to everyone now?
We are incredibly proud of our community creators and everything that they have created in LittleBigPlanet and we wanted to share all of this amazing content with the rest of the PlayStation family.
So even if you have never played LittleBigPlanet before, you will have the chance to join us and check out some of our favourite community levels first-hand and even have the opportunity to dabble in creating your own content before setting off for greater LittleBigPlanet adventures!
We can't wait to release LittleBigPlanet HUB later in the year and we look forward to you joining us for a gaming and social experience unlike any other!