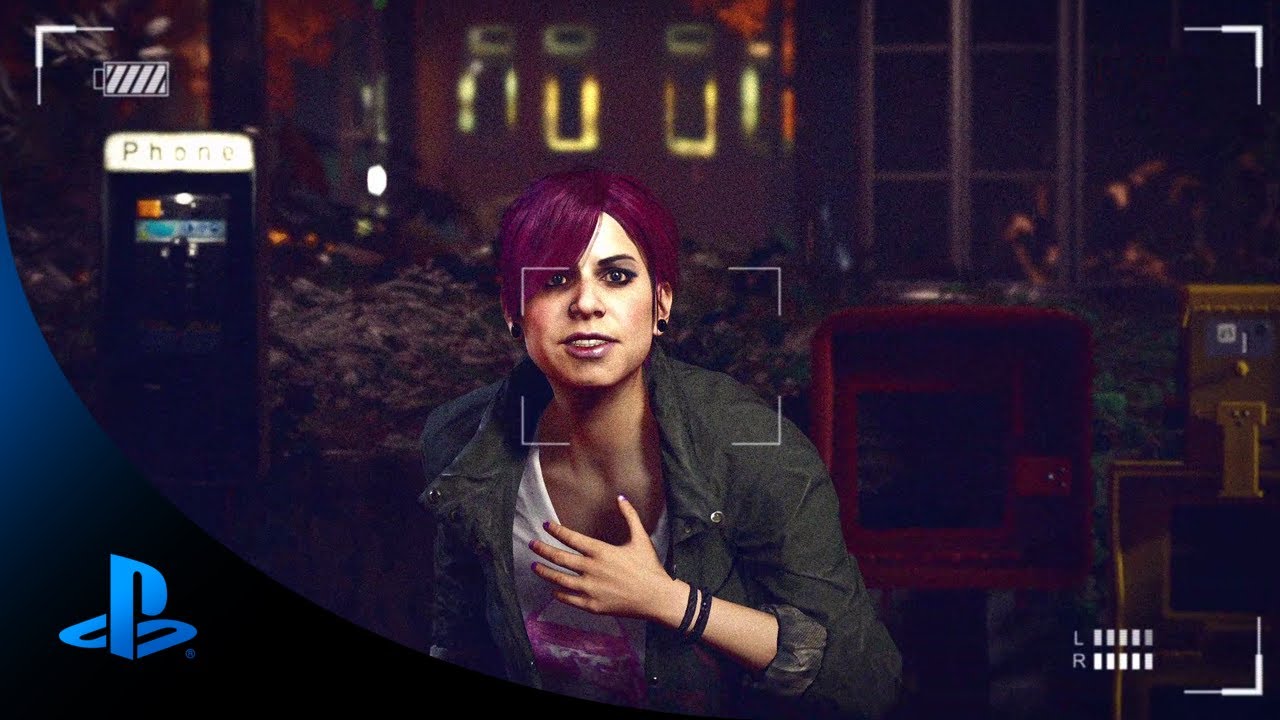 Germany! I love Germany! Mostly for the beer. Also the pretzels, and Christmas smokers, funky sleds and gamescom. Can't wait for gamescom! inFAMOUS Second Son will be there in full force. Our E3 trailer featured Delsin reveling in his powers using the Orbital Drop. Our newest trailer drops a lot of new game details: new smoke powers for Delsin and an all-new superhuman with unique powers of her own, ripe for Delsin to take for himself. Wanna see what this gal can do? Watch the trailer. You'll like it, its set to music. You'll see cool stuff.
Or course if you're at gamescom, come on by. On the show floor, we'll have some Sucker Punchers walking fans through a live gameplay demo of the content we initially revealed at E3. We'll also be showing off a new behind-the-scenes movie to media, showcasing how Second Son uses the new DUALSHOCK4 controller. Keep an eye out for more news as we talk more about the DS4 throughout the week.
Of course if you can't make it to Germany you can follow the live stream of the conference on Playstation.com and let us know what you think on Twitter and on our official Facebook page.
Prost Gamers!