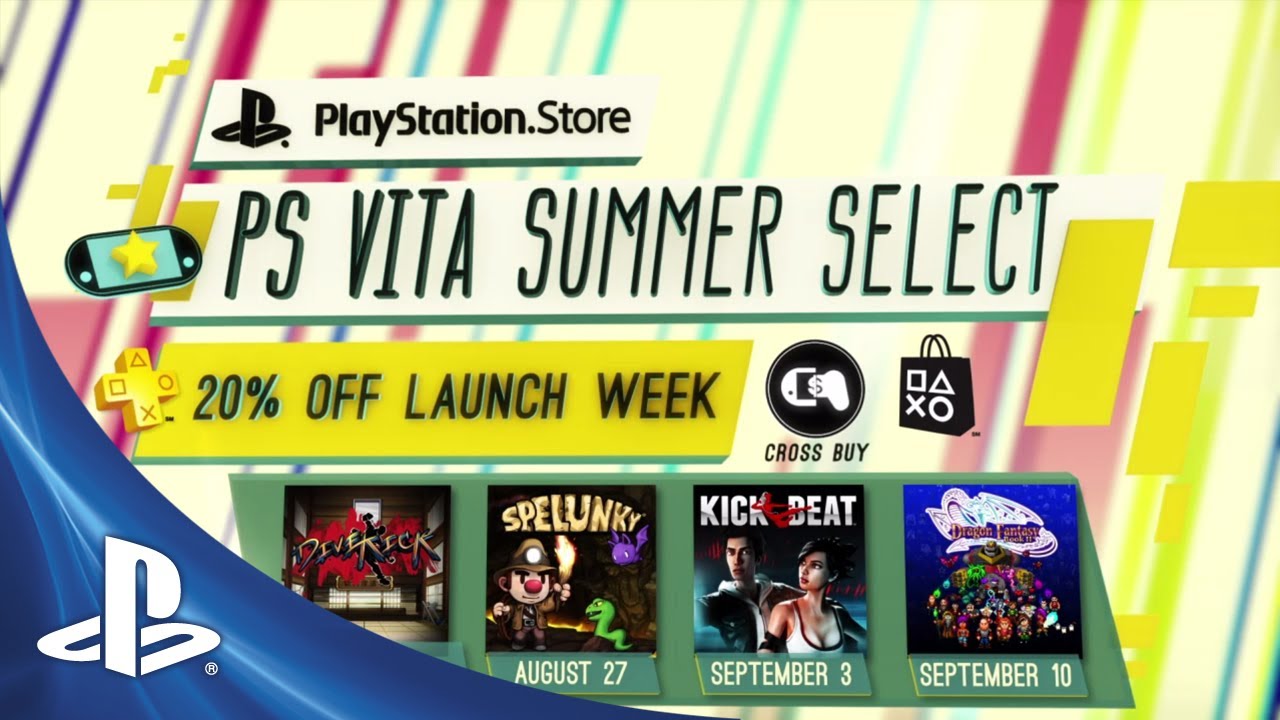 Summer is winding down, but that doesn't mean the fun has to. To keep your summer fun going, we've selected four games launching over the next four weeks to be part of PS Vita Summer Select, our new PlayStation Store event. PS Plus members will receive a 20% discount on each game during its launch week, and — best of all — all four games are Cross-Buy for PS Vita and PS3.
Over the next four weeks, we're shining the spotlight on some great independent developers by bringing you a new indie title each week. Check out some of the most unique gaming experiences coming to PS Vita, including Derek Yu's beloved Spelunky, and two-button fighter Divekick. The first game drops tomorrow, so prepare to spend some serious time with your PS Vita!
No need to worry if you don't have a PS Vita because all four PS Vita Summer Select titles are Cross-Buy for PS Vita and PS3! PS Plus members can take advantage of the launch week discounts on both the PS Vita and PS3 versions of each game.
Here's the full line-up of games:
PS Vita Summer Select

Release Date

Game Title

Regular Price

PS Plus Price

Launch Week

8/20

$9.99

$7.99

8/20 through 8/26

8/27

$14.99

$11.99

8/27 through 9/2

9/3

$9.99

$7.99

9/3 through 9/9

9/10

$14.99

$11.99

9/10 through 9/16
Visit the PlayStation.Blog each week for more information on the PS Vita Summer Select titles. Which games are you going to grab to make the most of the rest of your summer?