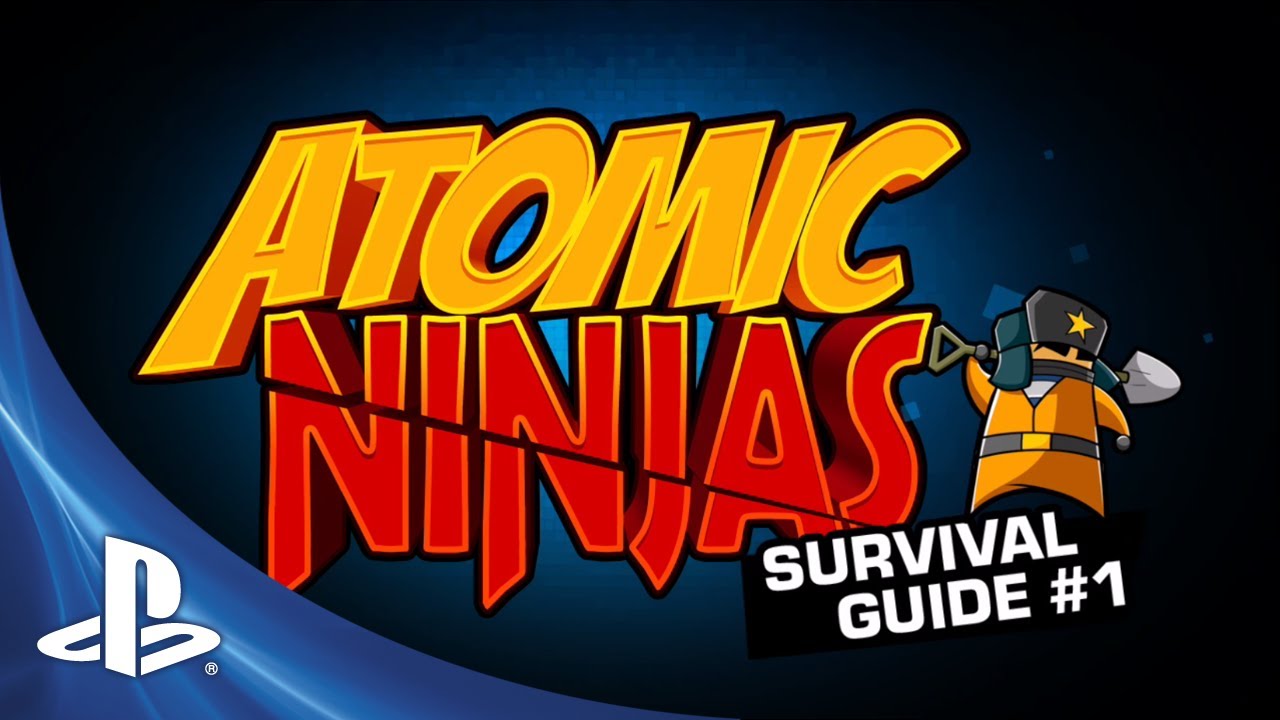 Hi everybody! This is Jakub, from Grip Games. Because the launch of our newest game, Atomic Ninjas, is getting closer, we've created a Survival Guide for you, which will help you get ready for the merciless world we've created.
Those of you who already heard about Atomic Ninjas know that it's quite different from other seemingly similar games… and the rest of you are going to find out from the new trailer below. Atomic Ninjas is a hilarious, fast-paced, 2.5D multiplayer platformer where you cannot directly kill other players. Instead, you have to push them into various deathtraps, hazards, pitfalls and other general risks to public safety, which we've placed all around the game's seven arenas for your killing pleasure.
This first survival guide trailer gives you three simple rules that will help you become a successful Atomic Ninja.
Rule number one says that you have to be smart and use all the little playthings in the arenas. Traps, moving platforms, air vents, hiding spots… nothing is too malicious in this game. Some arenas are big, open spaces; others are cramped corridors, or something in between. And each has its specific features and tricks for you to discover.
Secondly, as we all know very well, being exposed to deathly doses of radiation gives you Super Powers, and Atomic Ninjas are no exception. There are eight upgradable Super Powers for your ninja use. You can become invisible, super-fast or nearly invincible, for example. We've also equipped the ninjas with an arsenal of weapons and gadgets, each having its own unique twist on gameplay. And using all your weapons and Super Powers is key to victory.
The final rule of surviving in the world of Atomic Ninjas is simple: be the toughest, smartest, fastest, and the most malicious player ever — crush your opponents! Your results will be constantly measured up against other players, and also your friends. So make sure you have something to show!
Atomic Ninjas is coming exclusively to PS3 and PS Vita in just a few short weeks. We'll have details about the release date and pricing really soon. You'll find them right here on the PlayStation Blog, together with the second survival guide video that will tell you about another hilarious feature of the game, called "Noob Rage."
Feel free to visit our official page, Facebook, and Twitter profiles to get updates and new content from the world of Atomic Ninjas.
Have fun!