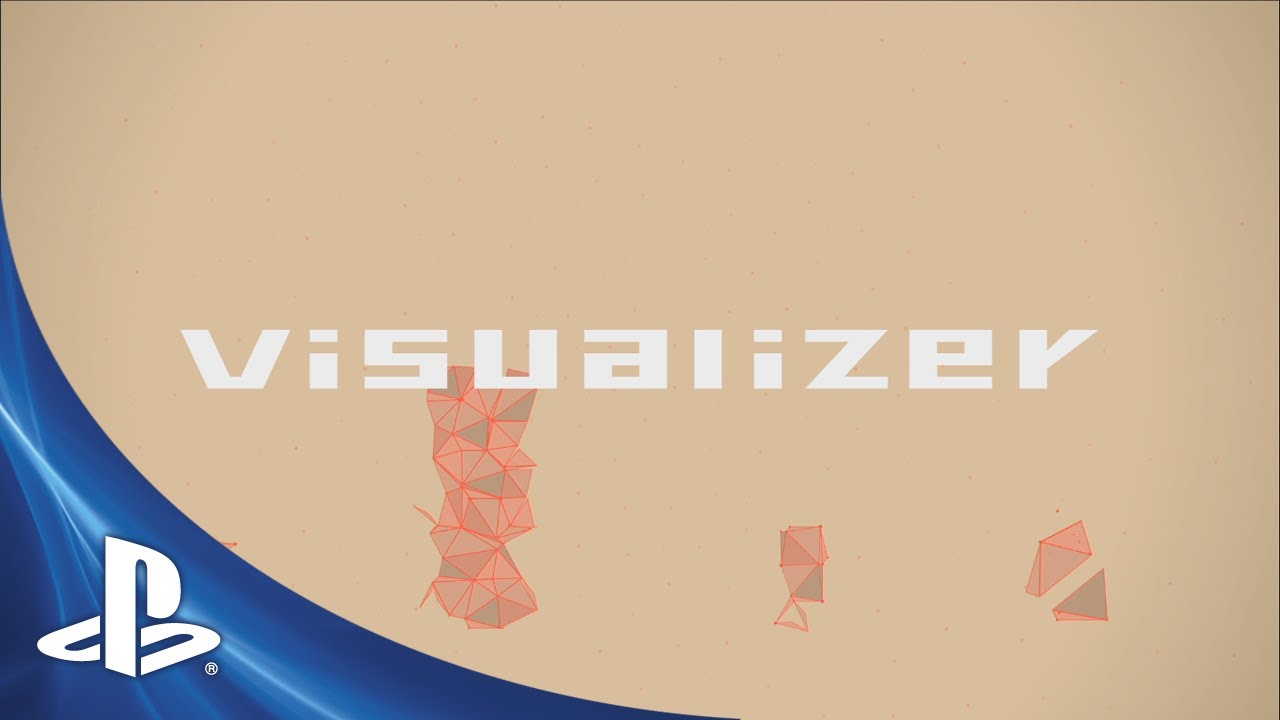 Hi everyone! It's been a while but I'm back for a second tour of duty on PlayStation.Blog, although I should point out that I switched Qs in the interim (I was formerly a producer at Q Entertainment, and am now a producer at Q-Games). The reason for my check-in here today is to announce a brand-new app (you'll find it in the 'Apps' section on PSN) for PlayStation 3 simply titled Visualizer, which, as the name suggests, is a new set of over two dozen music visualizers to use with your PS3's music library.
As you may know, Q-Games is known for its technological contributions to the games industry, in addition to its PixelJunk series of games. Q (initially Dylan Cuthbert and Kentaro Yoshida) crafted the legendary 'duck demo' for the original PlayStation 2 reveal, and later as a company were responsible for a lot of the visual effects, XMB bar, and visualizers built in to the PlayStation 3. Q-Games also handled a lot of the interface programming on PS Vita, so, essentially, we know our way around Sony's hardware.
It was this history that inspired our then-publishing partners, Sony Santa Monica, to ask us to create a new suite of music visualizers for PS3. Because this happened to coincide with the launch of the PS Move motion controller, the project transformed into what became the innovative music-rhythm game, PixelJunk 4am.
However, PixelJunk 4am requires a PS Move and PS Eye to play, and as a result only a certain segment of PS3 owners can enjoy the music visualizers we designed for the game. It's because of this that we decided to return to the original inspiration for this project and make the visualizers of 4am available to all PS3 owners by releasing them as a standalone product. No PS Move or PS Eye is necessary; all you need to enjoy Visualizer is a PS3 and your music library.
Visualizer lets you loop the app on a single favorite graphic style, randomize them, or cycle through the full range of procedurally-generated, dynamic, high-def, real-time visualizers. This makes Visualizer a perfect visual accessory for your PS3, whether you need some eye-popping backdrops for a house party, or you just want some soothing HD screensavers to dress up your television with.
So, if you've enjoyed the PS3's built-in 'Gaia,' 'Valley,' and 'Waves' visualizers, I'm confident you'll love how Visualizer's 'Allseeing,' 'Fibre,' 'Modular,' 'Alien Contact,' 'Conscious Thought,' and 'Odyssey' routines –each with its own color variations– make your HDTV look. Of course these all look beautiful on SDTVs as well. Lastly, although this pertains to nothing in particular, it should be noted that Q-Games president Dylan Cuthbert really enjoys a good mincemeat pie. He is British, after all.
The app launches in North America on Tuesday, August 13th, at a special, limited launch price of $2.99, as a 'Thank you' to both longtime PixelJunk fans and newcomers alike. Once the two-week launch window is up, the app will be available for $4.99. We'll be releasing the app in Europe and Asia shortly thereafter, although exact dates are TBD. As always, thank you for your enthusiasm and support.
For more information, please bookmark: http://pixeljunk.jp/library/visualizer/