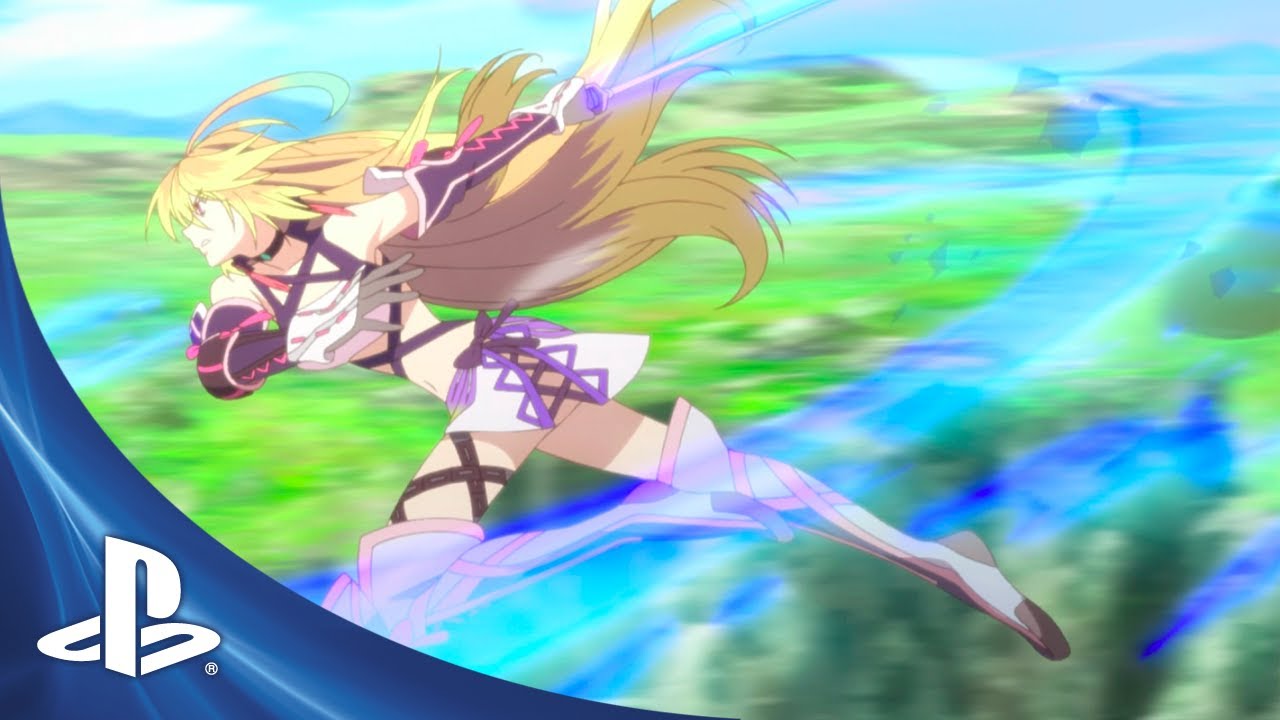 Hello PlayStation.Blog readers! I have great news to tell you all: Tales of Xillia is now available exclusively for PS3 in North America, both at retail and digitally on PlayStation Store.
Do you like adventure, over-worlds, mana, warring nations, great spirits, lesser spirits, upgradable shops, real-time battles, lovable characters, and huge bosses? Tales of Xillia has all those things, and more! Do you start to involuntarily shake with giddiness at the mere mention of a wyvern? Buddy, you better sit down, because we've got MULTIPLE WYVERNS!
Not only that, but Tales of Xillia also has two main protagonists. On one side we have Jude Mathis, a bright medical student attending the university in the capital city of Fennmont. On the other side you have Milla Maxwell, a mysterious woman who travels with four spirits and will stop at nothing to accomplish her mission. You get to choose whose side of the story you want to see, complete with unique cutscenes and events complementing each campaign.
Fortunately, both heroes give you access to the thrilling new battle system powering combat in Tales of Xillia. As with past Tales of games, enemy encounters in Tales of Xillia happen in real time. You have direct control over your character and their attacks, along with swapping out party members mid-battle and switching between fighters on the fly.
New to the series is the linking aspect of the battle system. You can link together with another party member who can provide support actions and special linked artes attacks. Knowing which party member will provide a specific support action or linked arte is a crucial tactic to take advantage of in desperate situations.
And that's just scratching the surface of what Tales of Xillia has to offer! It's a massive adventure with a diverse cast of characters, beautiful locations bursting with color, and an incredible battle system that goes well beyond traditional JRPGs. And if you enjoy Tales of Xillia, be sure to keep an eye out for its sequel, Tales of Xillia 2, as well as Tales of Symphonia Chronicles — both scheduled to arrive on PS3 next year.
And one more thing: be sure to check out PlayStation's Twitter account. The fine folks there will be giving away a bunch of downloadable game codes for Tales of Xillia this week to lucky fans!