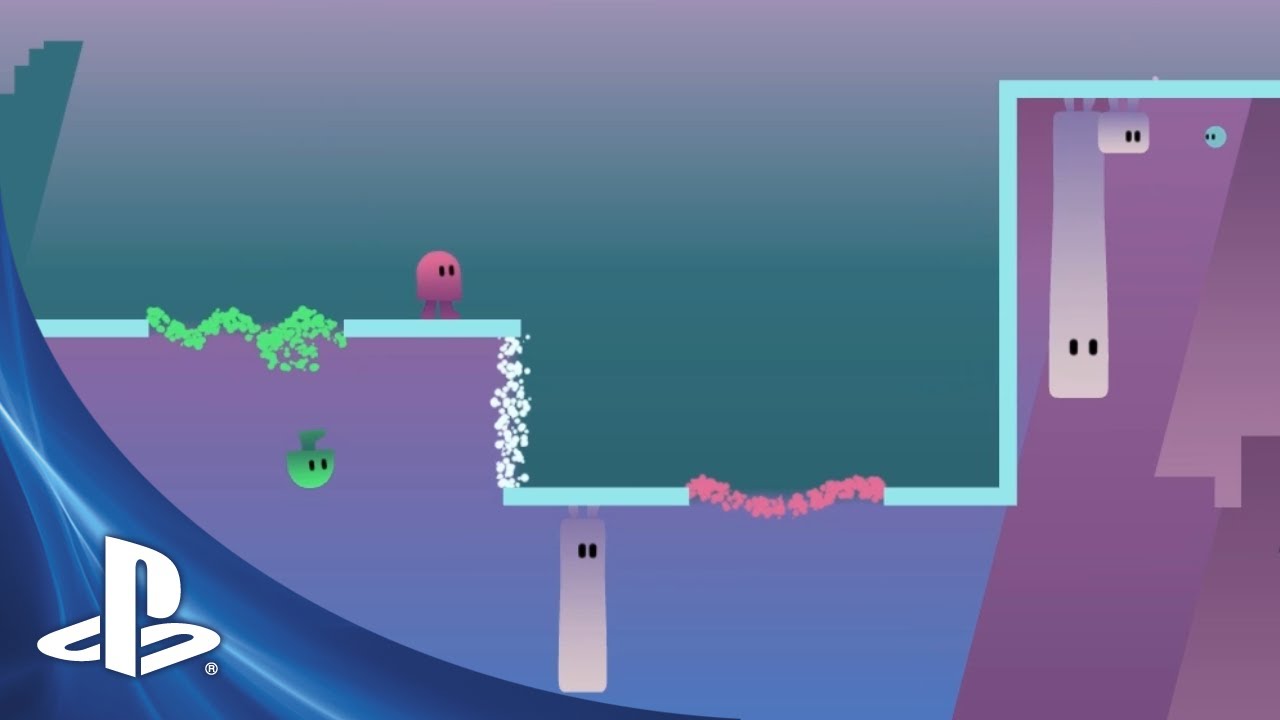 In October, we introduced you to ibb & obb. Today it launches exclusively on PSN as part of PlayStation Store PLAY.
Four years ago, we founded Sparpweed with the intention to make our two-player, double-gravity prototype into a full game. We teamed up with Codeglue for the development and started production.
The game wouldn't be the same without Kettel's warm melodies and Tomasz Kaye's lentil centric sound effects. Five guest artists decorated the secret levels and many others helped in all kinds of ways. PlayStation showed a lot of commitment and patience, and guided us through the whole process. Thank you all!
From day one we built the design around the interaction between the two players. ibb & obb is all about the joy of exploring a new world and solving puzzles together.
I hope many of you will enjoy playing ibb & obb at home with a friend, brother, sister, parent, significant other, grandchild or online with a random gamer or PSN friend. When playing online, you can discuss your strategies through voice chat. Or if you don't feel like talking, you can use the right stick to draw trails and sketch out your intentions.
The demo is free and will give you a good idea of what the game is all about. Find a comfortable couch, grab a friend and give it a go.
Pick up ibb & obb today for $9.99, and remember: you'll get bonus PSN cash vouchers if you pre-order or buy multiple PlayStation Store PLAY games!
If you have questions about the game or its development, feel free to ask in the comments section.