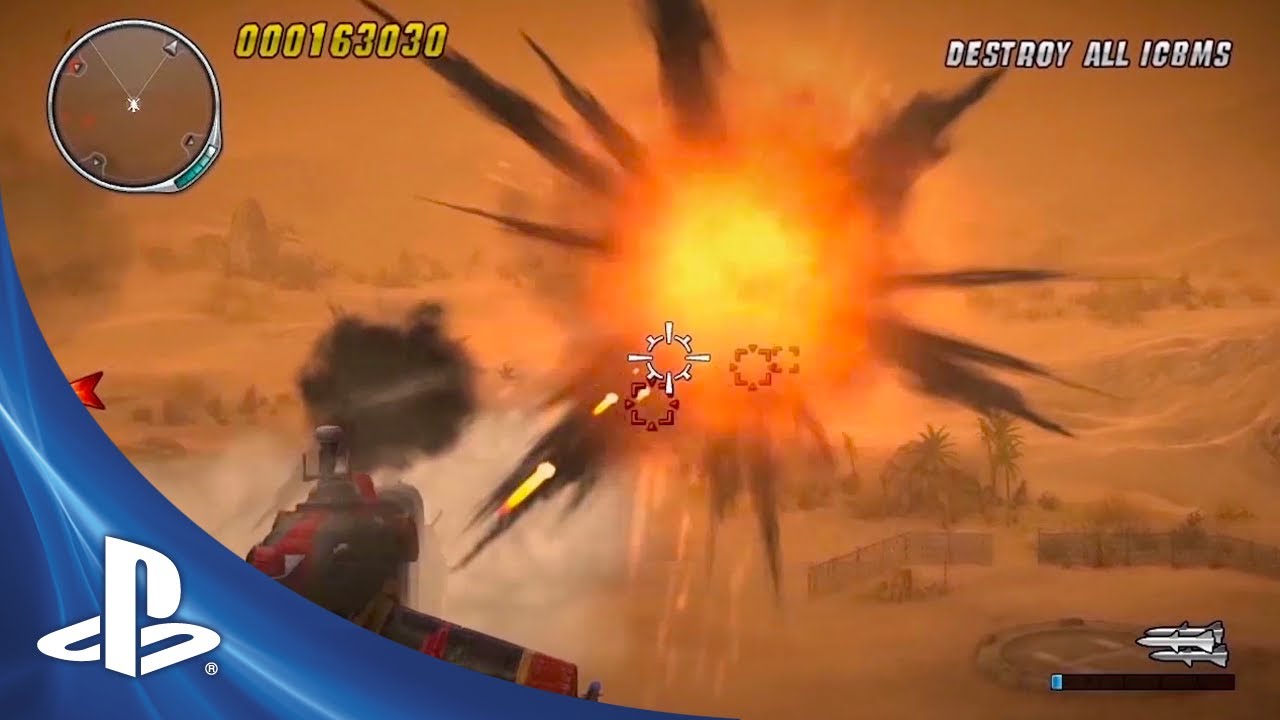 As kids in the '80s, we grew up with outrageous action heroes capable of toppling entire regimes without ever reloading – and as for how those bullets made everything explode… some questions just aren't worth asking. At bitComposer Games and Most Wanted Entertainment, we wanted to combine the over-the-top destruction and old-school sensibilities with one of gaming's most underutilized vehicles; the helicopter.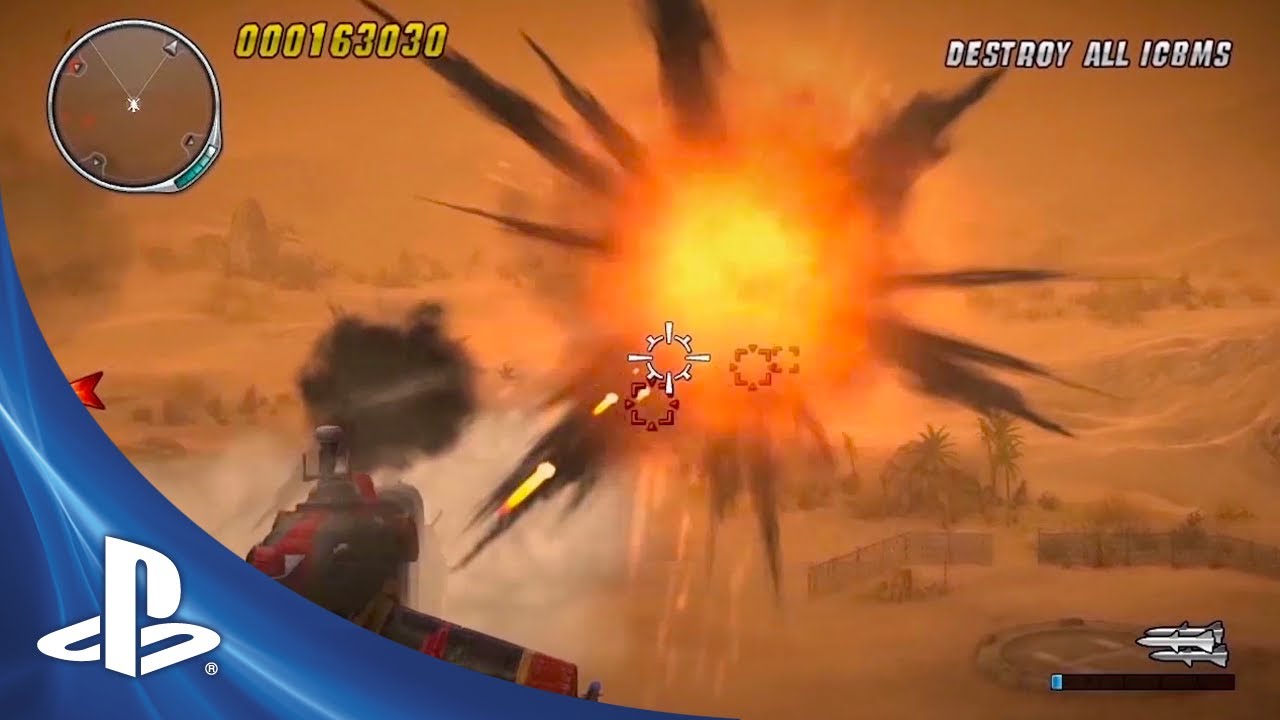 Not everyone needs complicated storylines with brotastic melodrama, or epic amounts of padding to fill the hours. Sometimes, we simply have the urge to grab a controller and blow $#!& up from a chopper. Maybe it seems weird to mention destruction as a 'feature' of gameplay, but in Thunder Wolves, out August 13th on PSN, we have buildings crumbling into searing clouds, tanks exploding on impact, foot-soldiers being utterly vaporized, and… you get the idea. In short, Thunder Wolves is a little adrenaline-surge rolled up with the perfect after-work stress relief.
Max and Blister are two pilots in one of the world's most feared mercenary companies: Thunder Wolves. Of course, being part of such a fierce team means having wicked weaponry, but we don't want players getting bogged down with menus and item-management. Instead, we keep things clean and the action running smoothly with nine helicopters, each with their own strengths and weaknesses, and 13 missions with an emphasis on seek-and-destroy. Well, mainly just destroy.
There is one feature of classic gaming that we absolutely knew Thunder Wolves had to have: local co-op. But we didn't just throw two helicopters on the screen with double the enemies. We want real teamwork, so one player pilots while the other takes the role of gunner. At least if your partner screws up you won't have to go far for revenge.
Thunder Wolves isn't meant to be a life-altering experience, and we don't drone on with generic nonsense about "revolutionary new innovations blah blah blah." Instead, we keep things streamlined, focusing on solid mechanics and excellent mission variety peppered with a bit of old-school flair and saturated with scorching devastation. Really, Thunder Wolves isn't rocket science; it's just rockets.
If you have any questions, feel free to post a comment!