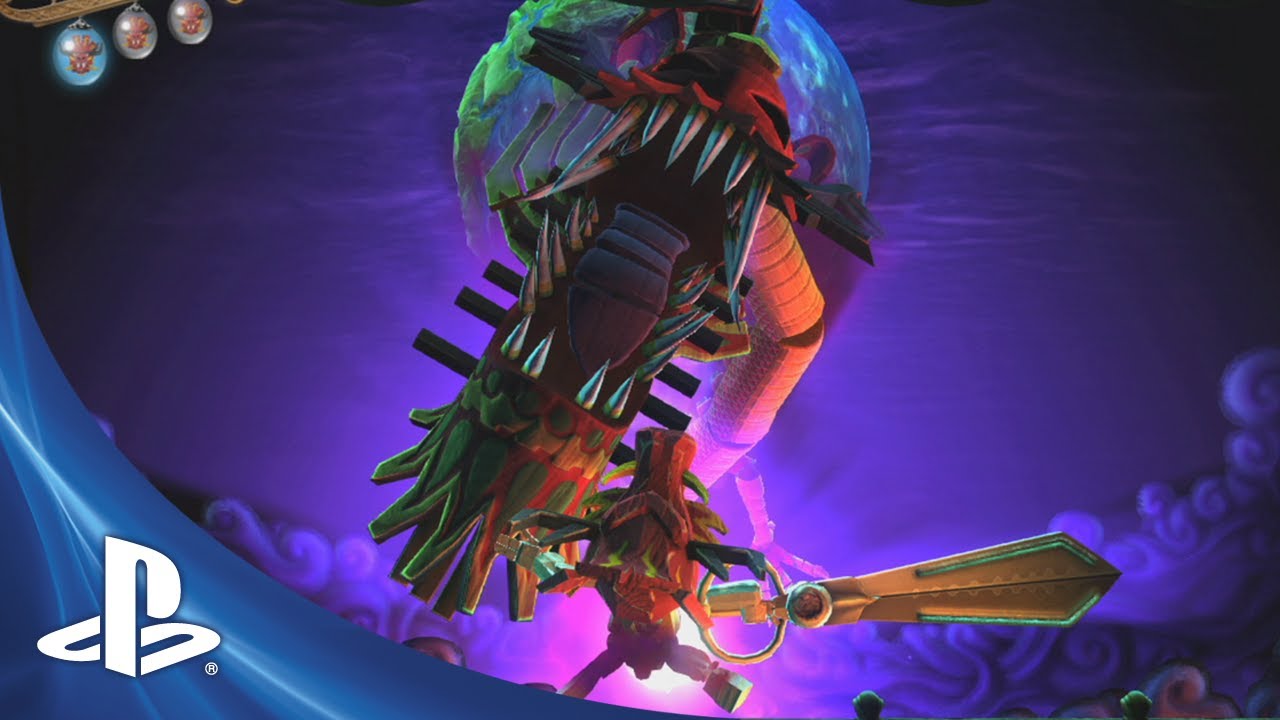 Puppeteer is nearly upon us. To keep you satisfied until launch on September the 10th, we put together a short video that explains some of the concepts behind the strange and fantastical world of Puppeteer. I would ignore the weird English guy and his funny accent and concentrate on all the luscious, varied gameplay. If you like what you see — and you're looking for a unique gaming experience this fall — then don't hesitate to pre-order and pick up Puppeteer's soundtrack for free.
Kutaro can collect more than 100 heads in Puppeteer, from the Hamburger head to the Lion head. But none are more valuable than the Hero Heads, each of which bestows Kutaro with a powerful new ability that you'll keep for the rest of the adventure. The Knight Head will enable you to deflect incoming projectiles with the Shield Power — a useful method for dealing with some of Puppeteer's massive bosses. With the Ninja Head you'll wield the powerful Bomb Power, which enables you to hurl explosives at enemies and blow up parts of the environment. With the Moon Pirate Head, you can hurl a grappling hook that yanks enemies closer or latches onto a boss creature for an intense tug of war competition! Finally, the Wrestler Head lets you crash down on foes with Brute Power, which is so mighty that it can even shatter parts of the environment!
We're looking forward to your thoughts on Puppeteer when it launches on PS3 in September. What else would you like to know?