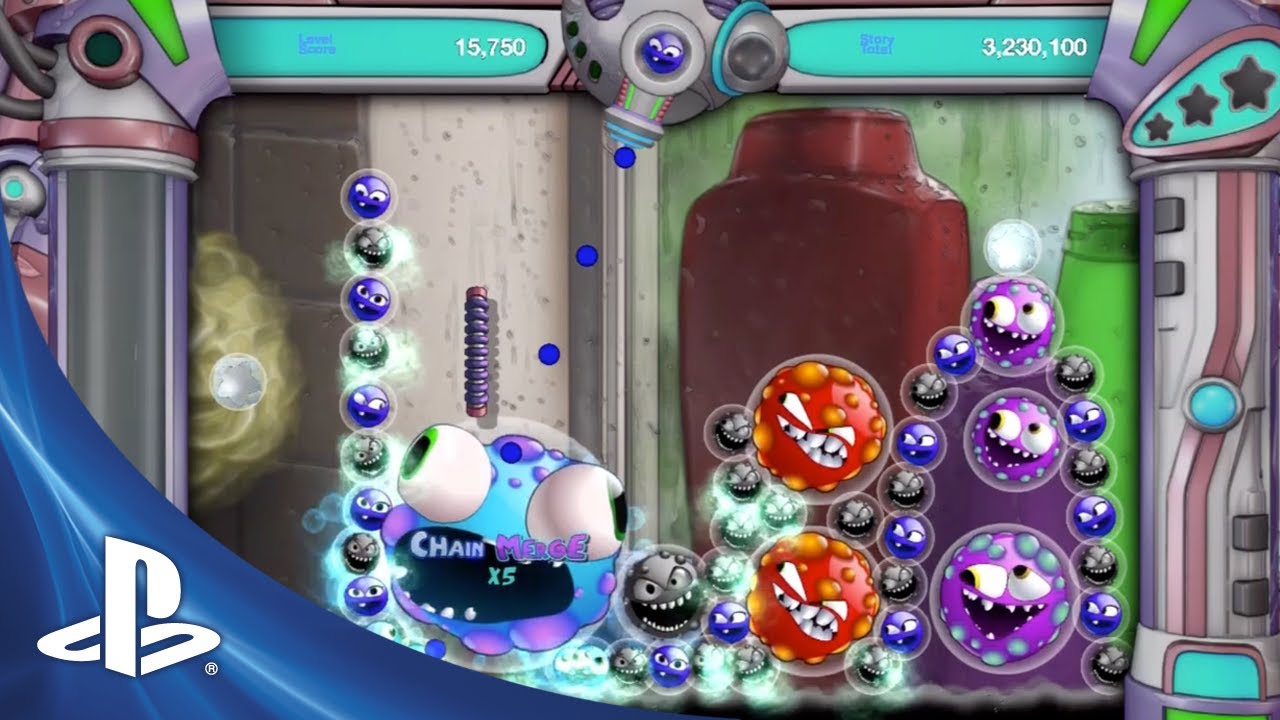 When game sequels start with "Ms.," you should generally expect a similar — but better — game than the original. And that's absolutely the case with Ms. Germinator. She'll be arriving on PS3 and PS Vita very soon, with more power-ups, more modes, and, well, more style than her gruff counterpart.
And, we should mention, this is our first cross-buy title. That's more Ms. Germinator for your money!
Ms. Germinator takes antibacterial exploits to new extremes. You will inflate and pop vast colonies of colorful germs growing on your stuff, while skillfully using the new power-germs to devastating effect. Here, the level shapes synchronize closely with the lush, cartoony backdrops — disinfect your dog's bowl, up close and personal.
There are literally hundreds of challenging levels in Campaign, Puzzle, Arcade, and Duel multiplayer all in need of disinfection. Have you got what it takes to 3-star them all? Frozen and contagious germs will muddy the waters, while teleporters (yes, they've finally been invented) and circular reflectors will make your brain hurt. Heck, we even threw in a Challenge Mode where brand new levels will be delivered regularly, free of charge, for your enjoyment! What else would you expect from one of PlayStation's most stalwart devs?
Go grab your cleaning gear, folks — there's a whole world of grime out there, and we need you to obliterate each and every last one of them germs… and have fun doing it!