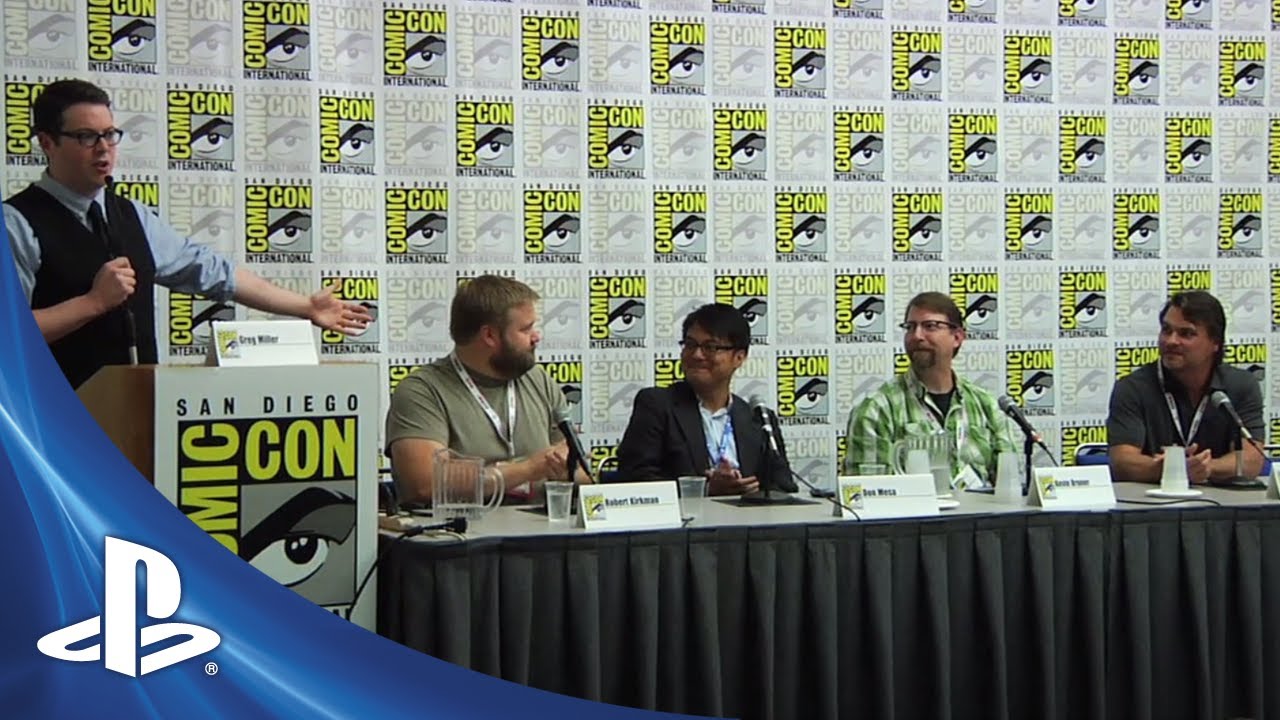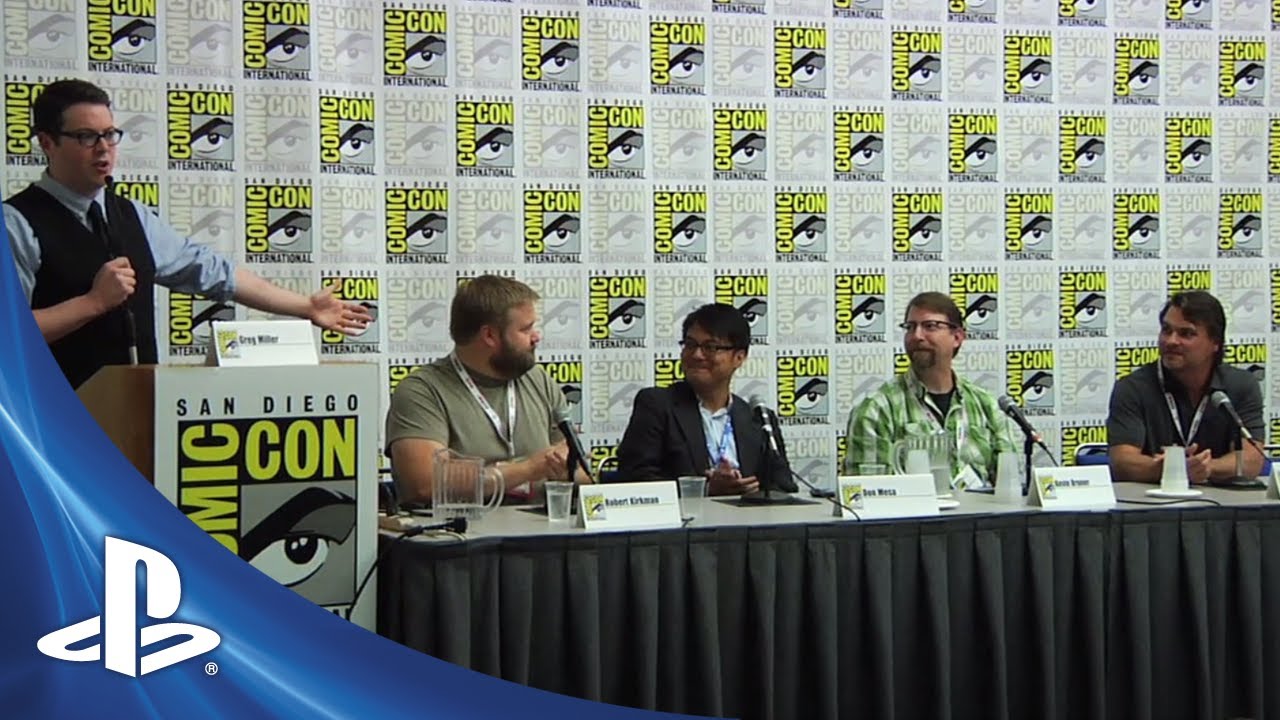 We've just returned today from an incredible weekend at Comic-Con, and if there's one thing we're sure of after our time in San Diego, it's that fans of The Walking Dead are the best in the world! On Saturday afternoon, 'Walking Fans' lined up for hours to see a special panel we held with Telltale co-founders Dan Connors and Kevin Bruner, PlayStation's Don Mesa, and The Walking Dead creator himself, Robert Kirkman!
Watch the video of the panel above, and if you haven't played The Walking Dead Season One yet, there's just one spoiler-free tidbit you should know. All five episodes of The Walking Dead Season One, including The Walking Dead: 400 Days DLC episode will be coming to PS Vita on August 20th. Even more good news? Fans can also expect to see Season Two of the series hit PS Vita as well later this year! All of the stress and heartbreak of the undead saga will be at your thumbs or your fingertips wherever you are. But did we spill any details on Season Two? Perhaps we did… read on for more!
The next bit of information might be considered a spoiler if you've not played Season One, so fair warning to stop now! Still reading? Good! Fans in attendance were lined up during the panel to ask a marathon of questions for the team, managing to get a few more bits out of our storytellers on stage. The biggest question on everyone's minds, including from a fan cos-playing as a certain eight-year old girl wearing a baseball cap, was the question of whether we'd ever see Clementine again. While details were scarce, our very own Dan Connors himself was able to confirm for the first time that Clementine will definitely be a part of Season Two… but wasn't able to say much more than that.
Thanks again to all of the fans who showed up in person, and if you weren't able to make it, check out the video above and let us know what you think in the comments about the upcoming PS Vita release and the premiere of Season Two this fall! Oh! And before I forget, there is one more Banang-flavored piece of juicy goodness to confirm for Trophy hunters out there – even if you've already played through Season One on PS3, you can earn an additional set of Trophies for playing the series on PS Vita as well, so get ready to re-live those decisions that range from horrible to horrifying all over again. See you in Savannah, everyone!