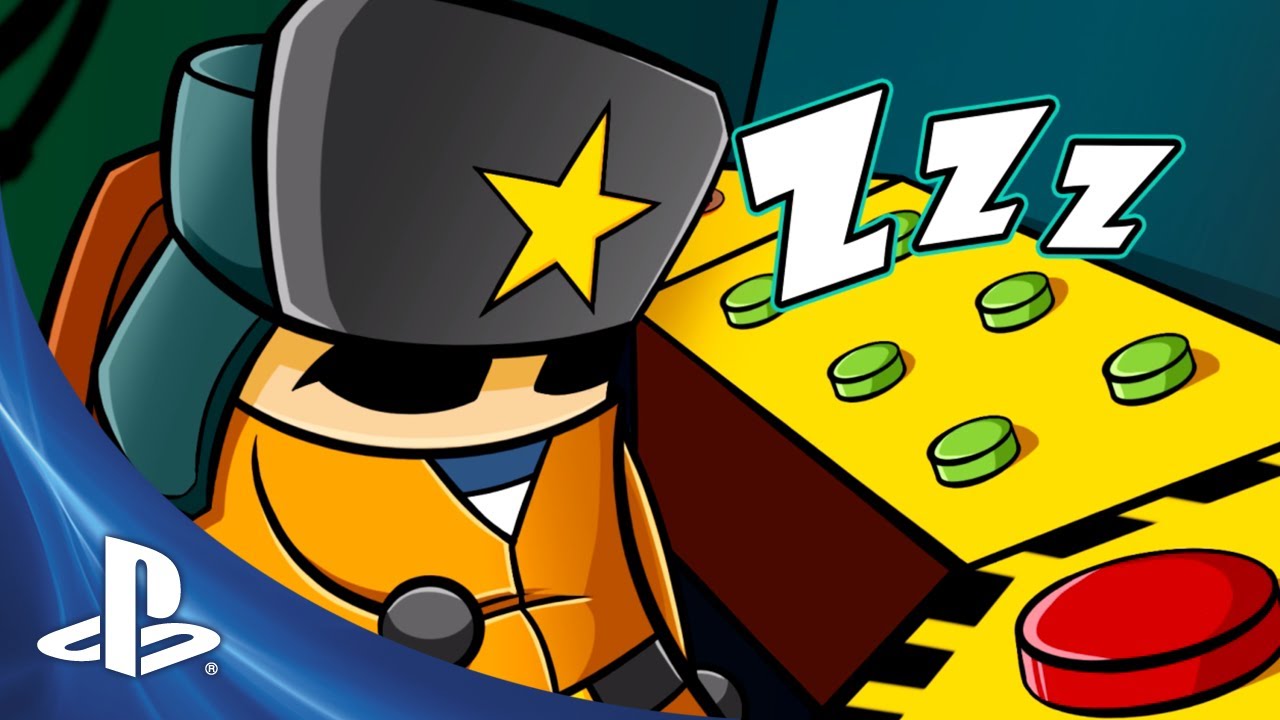 This is Jakub from Grip Games. A few weeks ago, I introduced you to our newest creation – Atomic Ninjas, for PS3 and PS Vita. I'm back with the very first gameplay trailer, to show you exactly what Atomic Ninjas is all about!
This 2.5D competitive shooter/platformer is going to be one of the most insane experiences you'll ever have with your PS3 and PS Vita! You'll fight in arenas full of danger against crazed ninjas in intense and funny matches. In order to win, you'll have to outsmart and outflank your opponents.
As you can see in the trailer, you cannot directly kill other ninjas (thanks to massive amounts of radiation and their healthy lifestyle). But there are dozens of conveniently placed hazards, like lasers, lava pits and fire that will do the job! You just need to find a way to get your opponents there and not become a roasted turkey yourself!
To help you in this uneasy task, we have added lots of weapons and super abilities. You'll be able to become invisible, fly on a rocket, use telekinesis, become an unstoppable hulk for a few moments, and many more. Killing also won't be the only activity on the menu. You'll be capturing flags, defending hills, chasing treasures … alone, or in teams. There's always something to do!
Atomic Ninjas will be out later this summer on PS3, followed shortly by the PS Vita version. We will be bringing you a lot of news and videos in the coming weeks. If you want to see more right now, you can visit the official website, or join us on Twitter and Facebook for daily updates!
See you again soon!