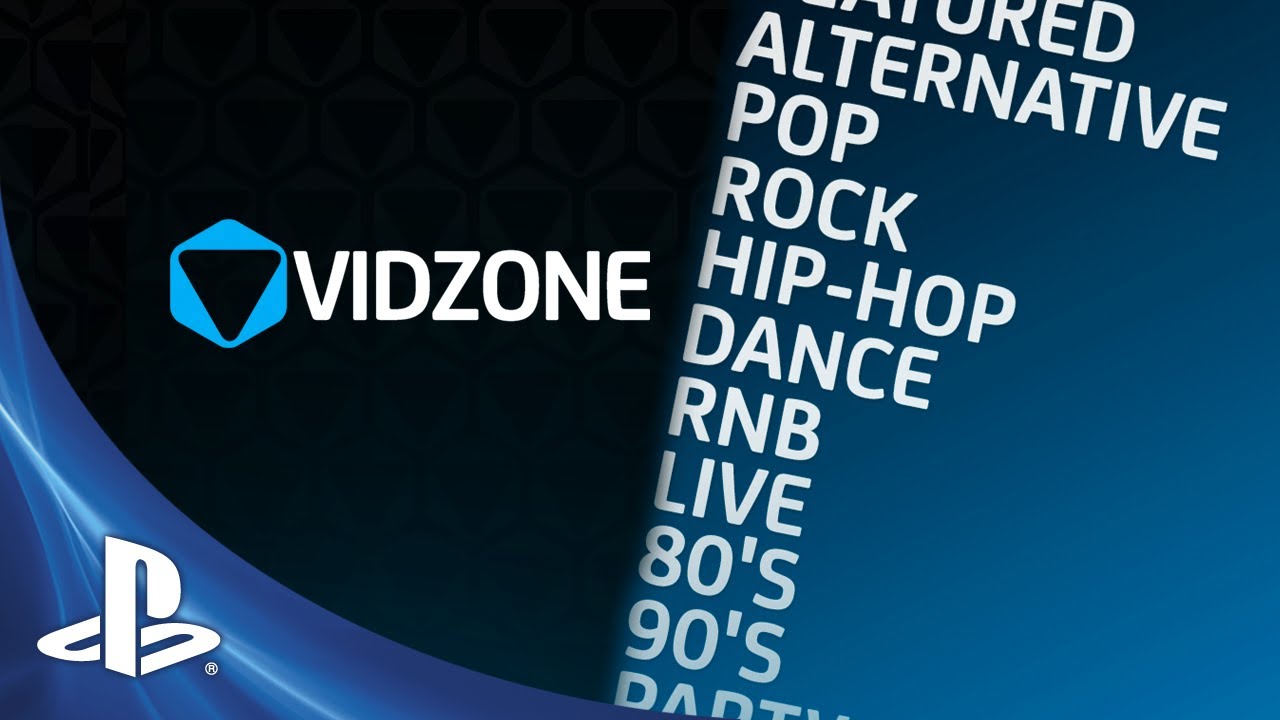 Today I'm happy to announce that we are finally able to bring VidZone to our American comrades! VidZone has had a successful four years and running in Europe and we can't wait to see the app become a huge hit in the US as well. The free ad-based app includes an expanding catalogue of thousands of music videos from all your favorite artists, including Justin Timberlake, Daft Punk, Pink, Foo Fighters, J.Cole, David Guetta, and many more. It's out today — watch the video above to take a quick tour.
Supported by major music labels as well as more than 7,500 independent labels, you can count on getting the latest music videos from the biggest names, including regular exclusives and world premieres, all on your PS3.

VidZone Highlights
Free to users
55,000 music videos
Hundreds of pre-programmed music TV channels
Hundreds of live concerts
Hundreds of artist interviews
Check out tons of genre-based Zones such as Hip Hop Zone, Rock Zone, and Pop Zone to find your favorite music videos from genre based artists as well as TV Channels like 80's Party TV, Rock Legends TV, and Hip Hop TV or subscribe to our hand-picked editorial playlists. You can also browse other VidZone app users Zones to save content in your MyZone to make an ultimate library of music files. In addition, you can follow your favorite VidZone users and Artists to keep up to date with new and all-time classic videos. There's also social integration in the VidZone app which allows users to create and share content on their Facebook pages; gain points to achieve the status of Music Video Superstar by sharing with your friends!
Take a look at some highlights to videos that have just been uploaded to VidZone on PS3:
VidZone brings you a world of music videos tailored completely for you. Download it now for free by installing the VidZone app directly from the TV/Video Services category on the XMB, or find it on PlayStation Store under the Apps category. We welcome questions, comments, and suggestions so please leave your thoughts below and be sure to check out the VidZone app today on your PS3.
You can also check out our YouTube page for cool videos, "Like" us on Facebook, and follow us on Twitter.