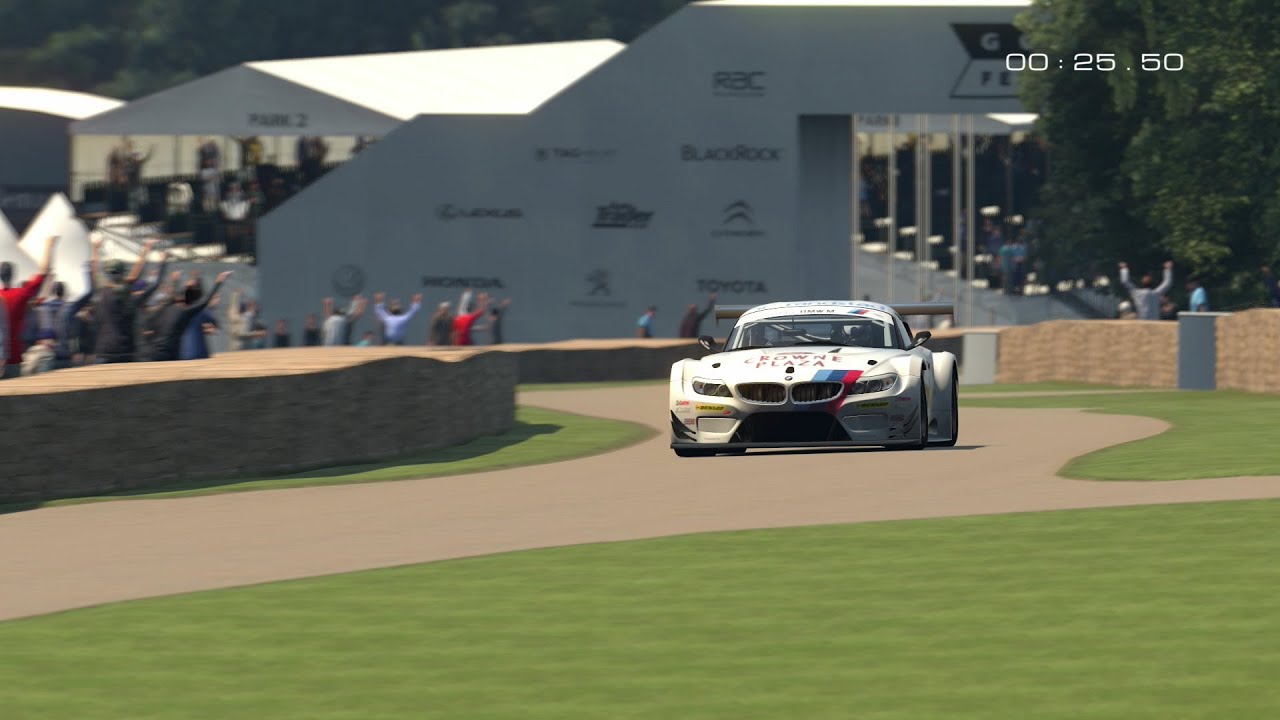 The UK's renowned 1.86 km Hill Climb at Goodwood will join Silverstone and Willow Springs as a new track on Gran Turismo 6 for PS3. A centerpiece of the annual Festival of Speed in England, Goodwood is the latest addition to Gran Turismo's impressive lineup of 33 locations, with 71 different layouts available in GT6.
For those lucky enough to attend Goodwood Festival of Speed this week, a new GT6 demo will give some of the expected 185,000-plus spectators their chance to challenge Nick Heidfeld's 41.6 second course record, set in a Formula 1 car in 1999. The demo will include a range of stunningly recreated cars to race up the virtual version of "The Hill." If you can't make it to the Festival of Speed in England this year, have no fear — you will get the same opportunity to conquer the hill when GT6 launches holiday 2013.
The Goodwood Festival of Speed has an enviable international reputation as a celebration of all things automotive and motorsport. The annual event, held at the family home of The Earl of March July 11th – 14th, features an array of cars that spans from the beginnings of the automotive industry at the end of 19th century to the very latest cars proudly displayed by the industry's leading manufacturers. The range and scope of the event is mirrored by Polyphony Digital's aspirations for "The Real Driving Simulator."
Priceless classics, new and old pure racers, the latest supercars and an array of other different, rare, innovative or simply quirky cars are piloted up the Hill by an exclusive group of top drivers and invited guests. With the iconic Goodwood Hill Climb now gloriously recreated in full Gran Turismo detail, the legions of GT players around the world will have their chance to experience the excitement and honor that has been reserved for only a handful of top drivers, with the added bonus of having the huge range of cars that will be available on Gran Turismo 6 at launch to choose from.
For more information about Goodwood Festival of Speed, visit www.goodwood.com.