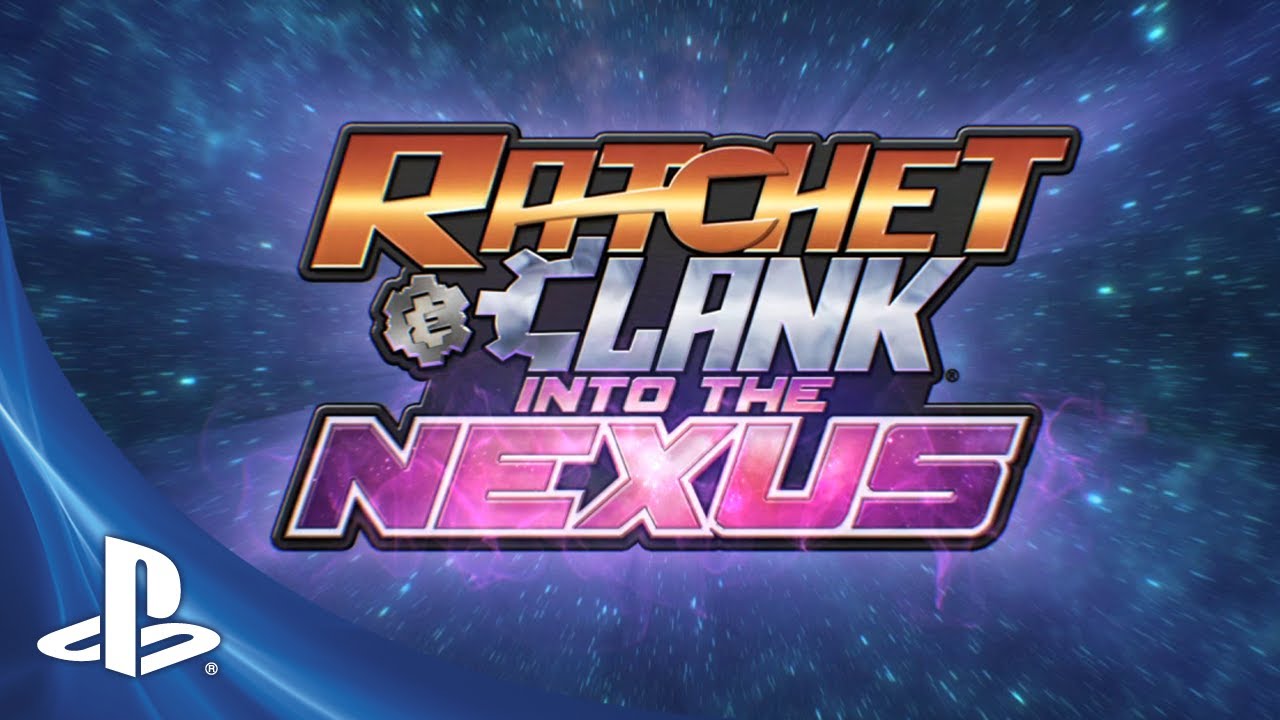 Since completing the Ratchet & Clank Future saga (Tools of Destruction, Quest For Booty, and A Crack in Time) we've had a really amazing time expanding the universe of our intergalactic heroes. From creating the first four-player co-op Ratchet & Clank experience for the whole family to enjoy with All 4 One, to returning with the first all-new R&C competitive mode in Full Frontal Assault, we've challenged ourselves to bring new types of play to the Ratchet series.
At the same time, we love single-player Ratchet adventures. We've continued to generate new ideas for weapons, gadgets, and planets. It feels like the time is right to revisit Ratchet's personal story arc.
We're excited to announce that Ratchet and Clank are returning this year with an all new original single-player epilogue to the Future games. Under the creative direction of Tools of Destruction and A Crack in Time creative director Brian Allgeier, Ratchet & Clank: Into the Nexus is a story-driven platform adventure, with the humor and heart that make the franchise so beloved.
As you can see from the trailer, Into the Nexus has a bunch of crazy new weapons and gadgets. Gravity is one of the themes of Into the Nexus: you'll experience zero-g space, you'll use gravity-defying new gadgets, and you'll manipulate gravity to solve brand new Clank puzzles.
The game will be available exclusively on PS3 this holiday, in stores and on PlayStation Network for an MSRP of $29.99. It's our biggest downloadable Ratchet & Clank game yet, dwarfing the size of both Quest For Booty and Full Frontal Assault. We'll be bringing you more news soon – and for exclusive preview coverage of the game be sure to check out IGN's preview and initial thoughts.
As always, for all the latest, stay tuned to the Insomniac Twitter and Facebook page. I'll try to answer whatever questions I can in the comments below.