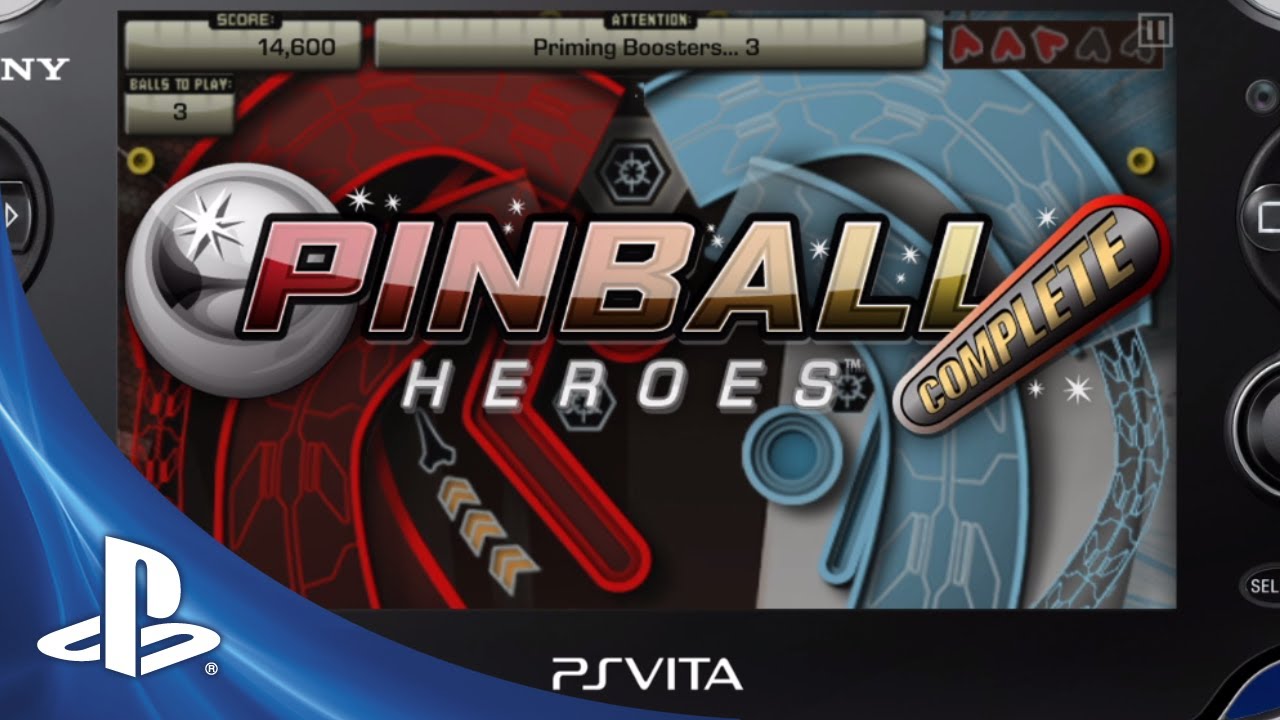 We at San Diego Studio are happy to announce that a PSP classic is returning for your PS Vita. Pinball Heroes: Complete is available today for your PS Vita on PlayStation Store and no high score is safe!
This new release includes all of the original tables that are built around your PlayStation favorites. Whether you are hunting for treasure in Uncharted: Drake's Fortune, causing havoc in PAIN, chasing the perfect game in High Velocity Bowling, keeping the princess fed in Fat Princess, competing in futuristic racing action in WipEout HD, enjoying the mix of creativity and speed in ModNation Racers, lining up that perfect shot in Hot Shots Golf, or proving you're the best in Motorstorm, gamers of all backgrounds and skills will be able to find a table that suits their style of play.
What fun is getting a high score if you can't share it? In Pinball Heroes: Complete, you can post your high scores to the leaderboards and compare them against friends and the rest of the online community. With Leaderboard Challenge, you can select any high score from a leaderboard and challenge it directly. Scores are displayed on a per ball basis so you can see if you're keeping pace with the score you are chasing. Completely dominate a Leaderboard Challenge by defeating the score of each ball!
Online Tournaments are also new to Pinball Heroes: Complete. Set up the rules, number of players, number of tables, and type of table. If mano y mano is more your style, you can challenge a friend to a Head to Head online match.
Speaking of sharing, you can now post your scores and accomplishments to Twitter or Facebook. Go ahead and tell your buddy from 4th grade who you haven't talked to in years what a pinball wizard you are!
All of these features, plus touch controls and a whole lot more. Everyone here at San Diego Studio would like to thank you for your support and we all hope you'll have a great time with Pinball Heroes: Complete. See you on the leaderboards!