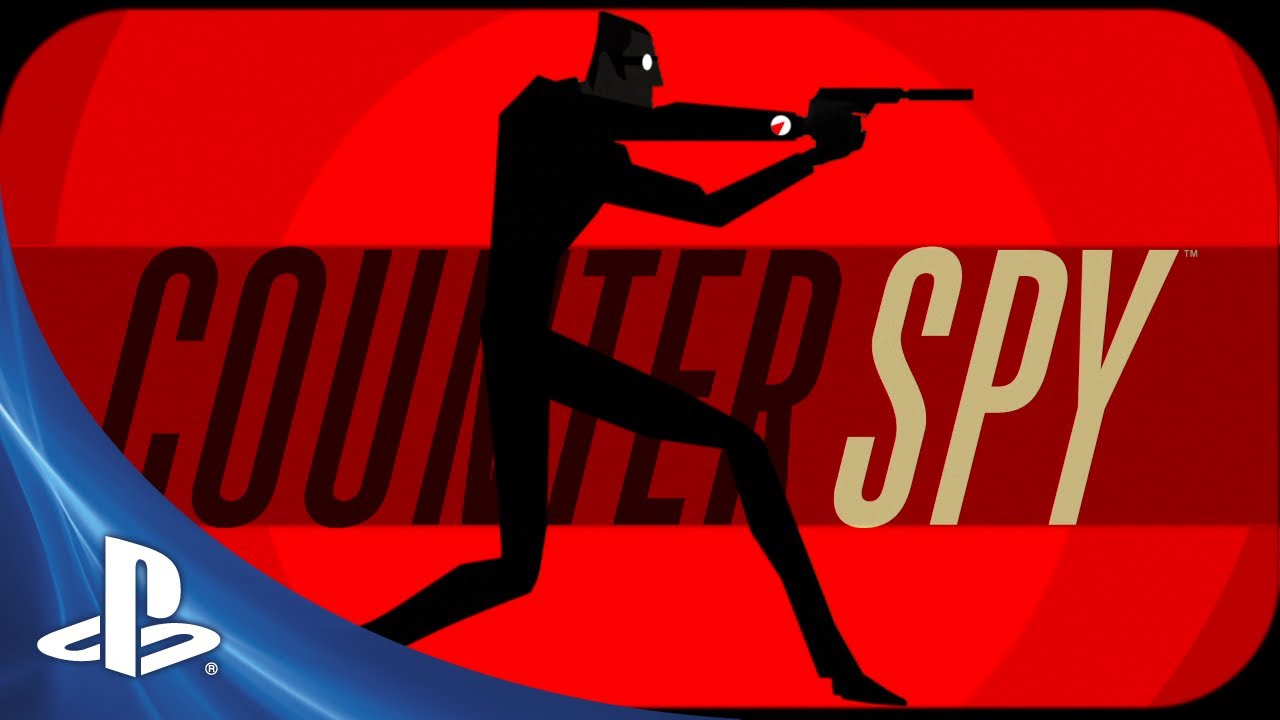 So last week was a crazy E3 blur for us at Dynamighty. Thanks to the good folks at Sony we were able to show CounterSpy to lots of people in their booth. While we were not showing on the main floor we still had a great presence with lots of buzz and even an award nomination! (Thanks Hardcore Gamer!) and we also released our first trailer for the game!
At the show, we were sandwiched between two absolutely beautiful games, Puppeteer, which looks gorgeous, and Beyond: Two Souls, which I swear, people were mistaking for a PS4 title, it looked that good. It was humbling but also inspiring to see the company we were in.
John and I were running between two locations, as the game was being shown in two areas, plus we did some interviews. This Live interview with Gamespot was a particular highlight.
It was our first EVER live interview talking about our game and as John was demoing the controller stopped working! I can only imagine they have crazy microwave frequencies bouncing around in the Convention Center during E3. I can tell you at the time it felt like it lasted for ever. Fortunately they fixed everything and hopefully we didn't appear too much like a deer in headlights.
The Indie love from Sony was really palpable and it was great to see so many awesome titles from small teams next to the big budget stuff. The two highlights for me personally were Hohokum, which is a fantastic game with such attention to craft. The game just feels beautiful in your hands. And Transistor from SuperGiant Games. I was a huge fan of Bastion with its clever narrative approach and the game is so beautifully polished already. I'm in awe of what the SuperGiant team are doing with such a small group.
The other highlight was going for dinner with our Sony friends and Greg Johnson, of Toejam & Earl fame. One of the things that I love about games is how many people whose games I grew up playing are still out there doing it. Greg is making a game called Doki Doki Universe, which is being published by the same Sony group as us. Greg was the sweetest, nicest guy and pulled out a card game over dinner that he had designed for getting to know people.
So that's it, now we are back at Dynamighty HQ and hunkered down for our big production push. We got some great feedback from seeing people play the game at the show. We're busy implementing it all!
During E3 we released an Announcement Trailer, which you can watch at the top of this post. We are super excited to be able to show a bit of the actual game and give you a bit of the flavor of the tone we are going for. It sets the scene for the world we're creating and your role in it. If you didn't see it yet check it out!