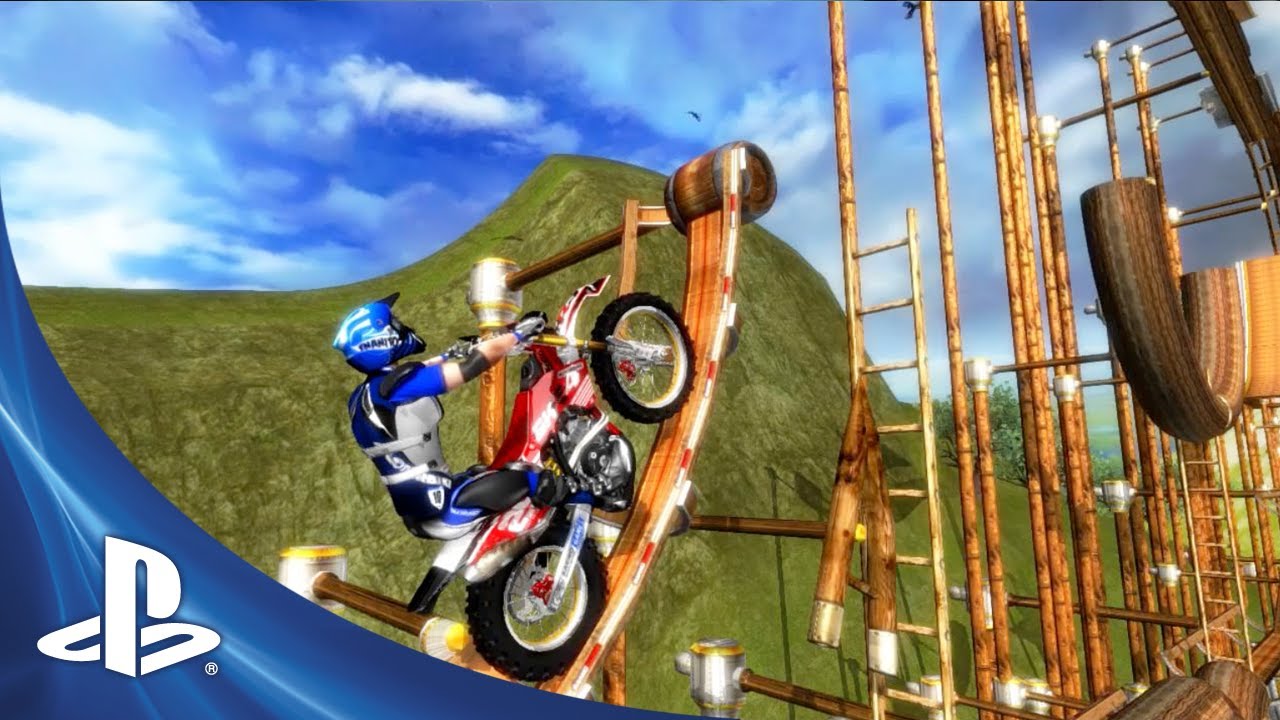 Greetings PlayStation community! baKno (pronounced bä-kä-nō) Games is a small game development studio based in Florida and Motorbike marks our first home console release. We noticed that there wasn't a game quite like Motorbike currently available on the PlayStation Network, so we took our love of extreme sports and stunt bikes and used it to bridge this gap.
As you might have gathered from the images, Motorbike is a 2.5D stunt bike trials game in which you use the controller to accelerate and balance while traversing ramps, hazards, and other obstacles. The game features 80 original tracks, thousands of online courses (yes, you read that right, thousands), and 40 exclusive tracks immediately available for download. Motorbike also includes an intuitive and easy-to-use Track Editor, which contains all the same tools we used to create the original levels.
We've done our best to step it up for the PlayStation 3 release of Motorbike. In addition to 40-PS3 exclusive tracks, we've included a toolbox full of PS3-exclusive accessories, objects, hazards and doodads in the game's Track Editor. Players can share their custom levels with other users online, for which we'll be approving and adding downloadable user-created tracks daily! Each course undergoes an internal revision to make sure that it is fun and that players can complete the course from start to finish.
With 120 courses included in the game, thousands of user-created courses waiting to be downloaded, and a robust Track Editor, it's clear that players will have more than enough to satisfy their adrenaline-fueled needs. The possibilities for course creation and variation in Motorbike are practically limitless, and we really can't wait to see some of the insane courses and challenges that the PlayStation community is able to generate. In fact, we would like to challenge every Motorbike player out there to push one another in creating some of the most mind-numbingly awesome courses to date!