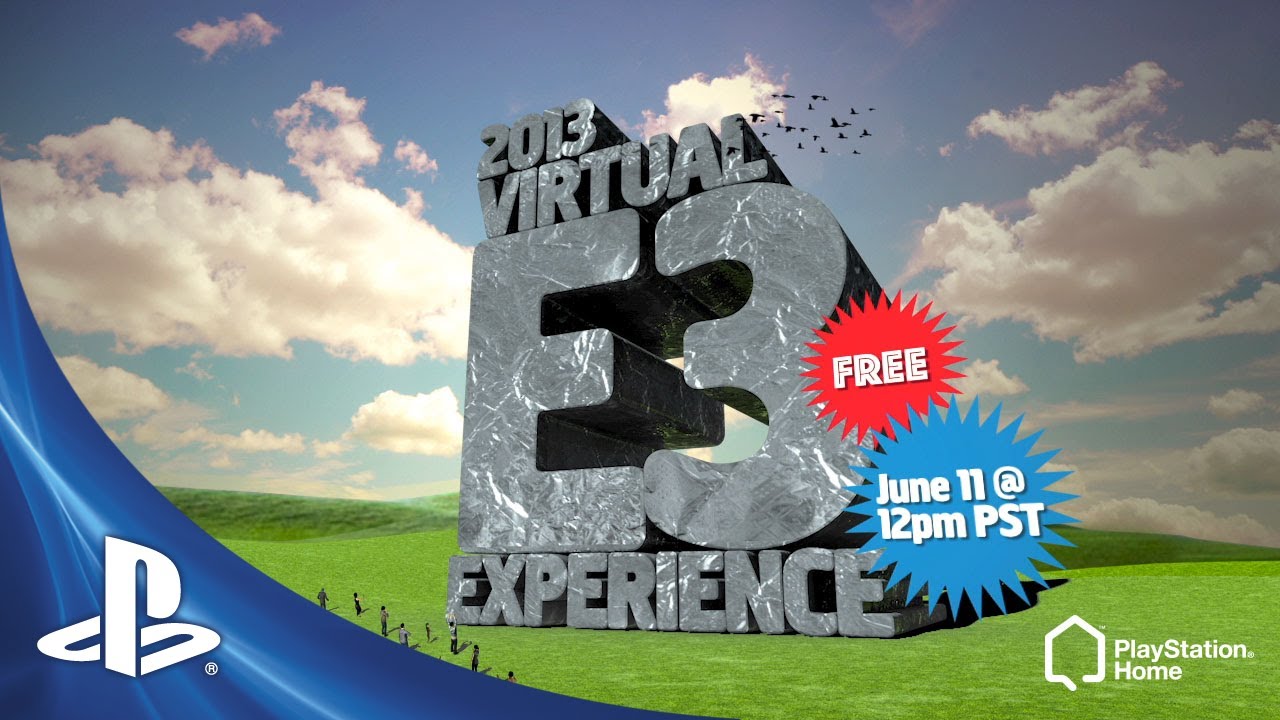 It's time for a new PlayStation Home Update. But before we get into all of that, let's talk about the E3 Virtual Booth. If you haven't already seen, the E3 Virtual Booth in PlayStation Home is live! Be sure to head there now and check out all of the cool content available.
Be sure to stop by and see these titles in the Virtual E3 Booth:
Activision Inc.
Blizzard Entertainment, Inc.
Iron Galaxy Studios
NAMCO BANDAI
Sony Computer Entertainment
Supergiant Games
Telltale Games
Ubisoft
Zombie Studios
While you're there, some of the Rewards you can earn include an exclusive early invite to the Killzone: Mercenary beta, 30-Day PlayStation Plus Trial, two PlayStation Mobile games playable on Vita and PlayStation Certified Devices (Rymdkapsel and Haunt the House) and 30-Day Music Unlimited Trial! There are other voucher codes to pick up (see below), so be sure to stop by the booth today!
Destiny – Dynamic Theme
The Last of Us – Dynamic Theme
Killzone Mercenary – Beta Access Voucher Code
On the content side of things, we've been noticing that the days are getting warmer. So we've updated with summer clothes from Granzella, to keep yourselves cool. And to be sure that you're out and about in the sun, VEEMEE have added Classic Scooters and included the appropriate gear. Finally, if you need to get into shape, be sure to pick up the Yoga Poses from Konami. There's plenty more, so read on below!
Lockwood Venue
Lockwood has developed another stunning personal space for all of Home's fashion-conscious citizens. Be sure to grab this and the available customization packs. If you can't decide on a customization pack, grab the bundle!
x7 Update
Head by x7 and pick up Street Style clothes and Ugly Animals from VEEMEE!
VEEMEE Classic Scooters
VEEMEE delivers with Classic Scooters, they made sure that you'll stay safe with helmets and jackets, as well.
VEEMEE Timepieces
To make sure that you're riding your Classic Scooter on time, VEEMEE is also offering an array of clocks for your apartment, also available in a bundle
VEEMEE Wrangler and Street Style
To top it all off, VEEMEE will be sure that you're stylish after you arrive with a new selection of tops and pants in their Wrangler and Street Style sets.
LOOT Forsaken Planet LMOs
Be sure to check out the LMOs created by LOOT from their Forsaken Planet game. Also available in a bundle.
Hellfire Retro Flyers
Hellfire brings you jetpacks this week. Available in many colors from Jade to Pink. Or grab the bundle and get them all!
Evil Tree Wonderland Poster Pack
Spruce up your apartment with one of four new posters from Evil Tree Studios. If you can't pick, grab the bundle.
Konami Animations
Choose from seven new animation packs from Konami. Yoga Poses, Anime Dances and Hand Stands are all available.
Granzella Summer Firework Yukata
Since Summer is upon us, be sure to grab your traditional summer yukata from Granzella.
Granzella Swim Suits 2013
For a less traditional look, pick up Granzella's new swim suits for men and women in a variety of colors.
I'm pretty excited about this update, and we hope that you are too. Keep in mind that not all content is listed in this post, so be sure to check the store in Home, and check the Home Forums for more information. We'd love to read what you think, though. So, be sure to hop into the comments and let us know! Also, apologies in advance, I'm in LA for E3, and I won't be able to easily reply to your comments. I will be reading them, though, and I'll see you next week!