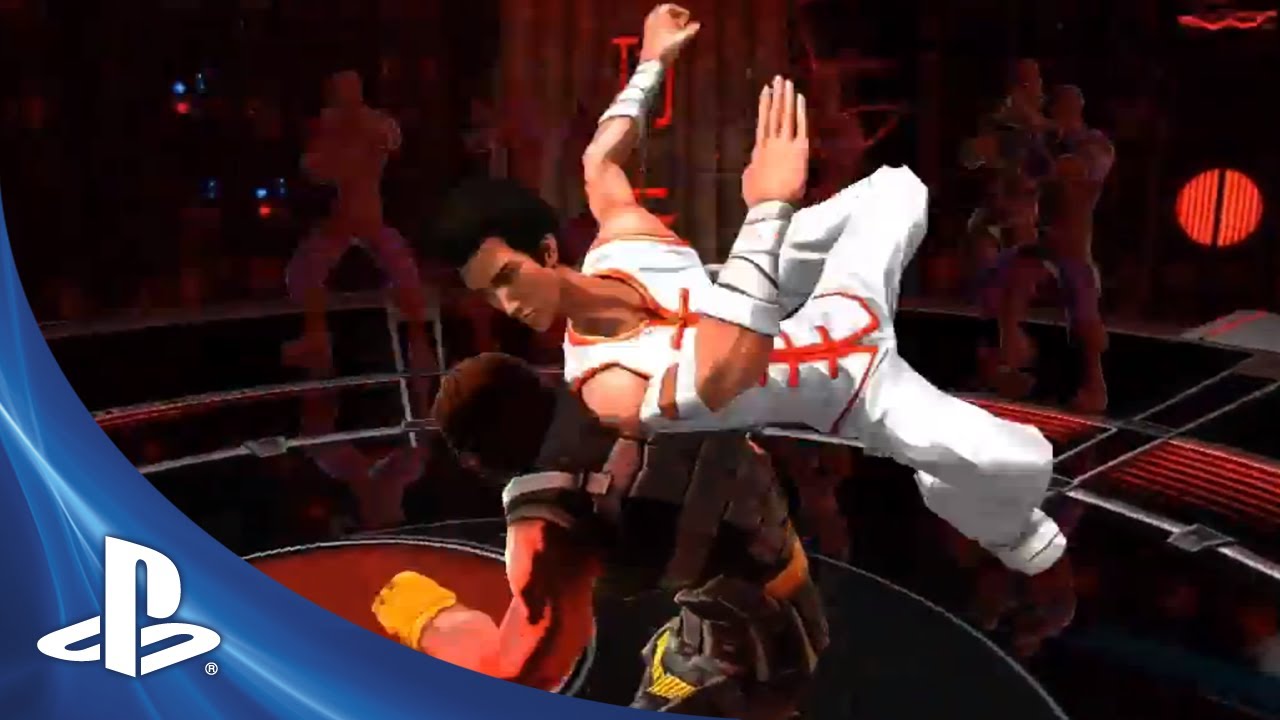 Hey there, Playstation fans. Lots of excitement in the air these days as this year's E3 is shaping up to be one of the most exciting yet. Not only did we get our first real look at the PlayStation 4 – I'm pre-ordering it already, myself – but Vita got its share of E3 love, too. KickBeat, for one, is playable in the Sony booth!
If this is your first time hearing about KickBeat, introductions are in order. KickBeat is a rhythm action where you fight baddies in time with the music. It's different from other rhythm games in that you play the action itself instead of playing an interface (bars, arrows, button icons, etc.) that's slapped on top of the action. Enemies come at you from all directions, and you fight them off by pressing the buttons representing those directions at the right time. So let's say an enemy is attacking you from the left. Hit the Square or left button (or tap the left side of the screen) when he gets close enough, which will match up with a beat from the song, and you'll serve him some kung fu smackdown. Simple enough, right? There are some more advanced controls later on, but you get the general idea.
Beyond the 18 songs that come with the game, which range from indie tracks from guys such as Celldweller and Blue Stahli, to songs from big-time artists like Pendulum, P.O.D., and Papa Roach (and a few bands whose names don't start with the letter "P"), we've got a bunch of other stuff to keep you busy. There's a whole story mode featuring some amazing hand-drawn art, an import tool that lets you put your own music in the game, features to enhance the leaderboard competition with your friends, a wide range of difficulty settings, and a Survival mode that will test the abilities of even the most hardened music game veteran.
For those of who who've been following the game's progress for a while, thanks for sticking with us! We've been spending the last few months polishing up the game, adding optional touchscreen controls and menus, going over all the songs with a fine-toothed comb, and making sure you can import songs from your music library into the game as quickly and easily as possible. Basically, we want it to be perfect the first time you play it! And that time is rapidly approaching…
If you're lucky enough to be going to E3 this year, check out the game and come visit the official KickBeat forum to let us know what you think! If not, we'll have lots more KickBeat info and media over the next few weeks.